The Best Ram Jams of 2020
A Roundup of the Arts & Culture Team's Favorite Projects from this Year
While the live music scene was put on pause in 2020, this didn't mean that the beats stopped. Instead, artists did what they do best and created new music. From the upbeat sounds of Wizkid to the cathartic chords of Phoebe Bridgers, there was a wide range of music to keep us company and offer comfort when we needed it the most. Perhaps live music has shifted into something more personal, an escape from the troubles of today, in which we may live in the music. To kick off the start of the semester and keep you grooving through finals, here are our top musical picks of 2020.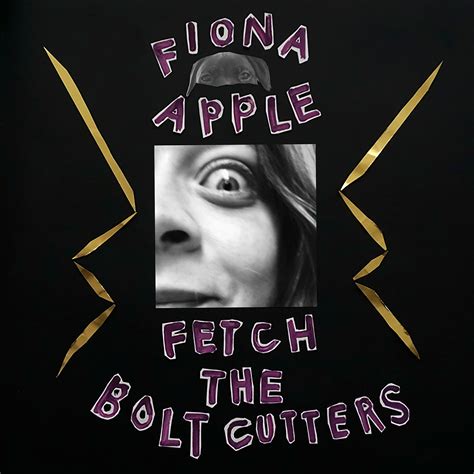 Vicky Carmenate –  "Fetch the Bolt Cutters" by Fiona Apple
There weren't many albums that I loved in 2020 — maybe it was the year or my lack of creative inspiration. There was one new album, though, that really impressed me in 2020, and that was Fiona Apple's "Fetch the Bolt Cutters." Released in April, the album nurtured my newly pandemic-ed brain in a way that I did not expect. 
"Fetch the Bolt Cutters" is raw and real in its lyrics, but what I have grown so fond of over time is the piano in almost every track that so perfectly articulates the feeling she is trying to get across. The piano riffs are electric and aggressive, the drums steady and the bass subtle. What I love the most about this album is that it allows me to sit in emotions that typically I try to run away from.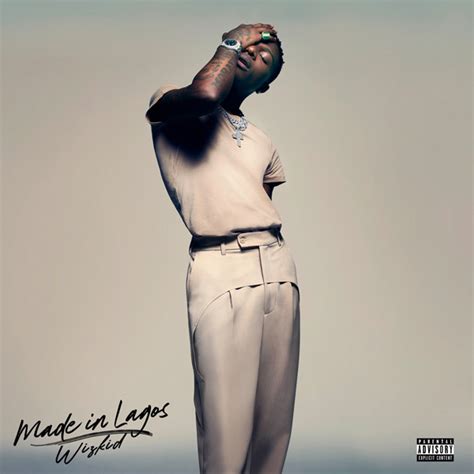 Ethan Coughlin – "Made in Lagos" by WizKid
If you had asked me back in January 2020 what I thought my favorite album to come out in the coming year would be, I would have never predicted it to be a WizKid project. While I was familiar with his work before this album, I really hadn't listened to his solo discography much. That all changed when I listened to "Made in Lagos."
This album is exciting, has incredible instrumentals and is absolutely impossible not to dance to. WizKid continues to be at the forefront of what's globally popular and shows no signs of slowing down anytime soon. The album employs strong features from Burna Boy, Skepta, HER and more. My favorite tracks have to be "Ginger," "Mighty Wine," "Smile" and "No Stress," but I would consider this a no-skip-album, so my favorites change with almost every listen.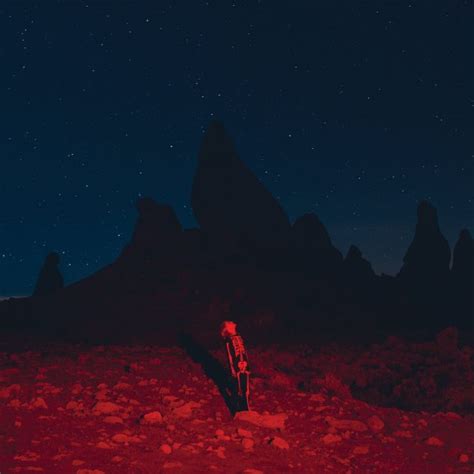 Caitlin Bury – "Punisher" by Phoebe Bridgers 
Ushering us in with the primary track "DVD Menu," Phoebe Bridgers sets up her second studio album, "Punisher," as a kind of auditory storytelling that fully encapsulates this year. Beginning with the more sonically upbeat tracks, "Garden Song" and "Kyoto," Bridgers reflects the hope that many had for the year to come. However, as the tracks wind down with tales of failed relationships and signs of a world in distress, Bridgers sings with such poignant urgency that  you can't help but relate to. 
Although not exactly the escapist album of the year, tracks such as "Savior Complex" and "I Know the End" signal to the listener that they are not quite alone in their frustration and isolation. So, as we leave 2020 behind and enter 2021, with uncertainty still at the helm of this ever-sinking ship, put on Bridgers' "I Know the End" and scream with her as you ring in the new year.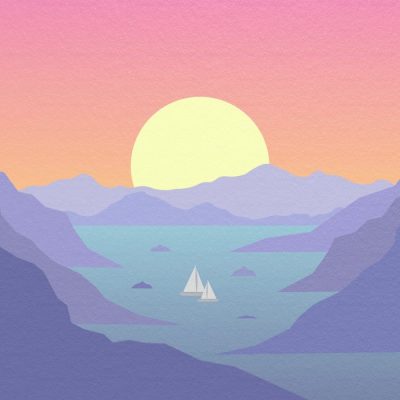 Sophia Ortega – "Horizons" by Surfaces
Surfaces was one of the last concerts I went to before gathering for live music became a health hazard. After seeing them in concert at the end of 2019, I was beyond excited to listen to their newest album when it released in February 2020. I was curious to see how "Horizons" would compare to "Where the Light Is," their most popular album featuring their hit song "Sunday Best." I am happy to report it did not disappoint.
"Horizons" beautifully blends nostalgia and hope and became my unintentional anthem for the year. This album feels like falling asleep on the beach, cooking breakfast on a Sunday morning and driving down the coast at sunset. My favorite tracks are "Sunny Side Up" and "Horizons," with "Remedy" and "Lazy" as close seconds. It's one of the most wholesome albums; everyone should go listen for some serotonin!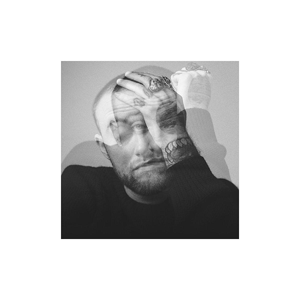 Madison Soeyadi – "Circles" by Mac Miller
Released two years after the incredible artist passed away, "Circles" by Mac Miller was my favorite album of 2020 and will continue to be my favorite for years to come. Disguised in a smooth R&B flow, the hip-hop/rap album feels like listening to Miller's innermost thoughts. 
This year has been filled with moments of joy along with immense sadness. Miller was well equipped with the feelings of loneliness and heartache that we've all faced especially during the pandemic. He even writes in the opening song on the album, "Circles," "We're doing well, sitting, watching the world falling down, its decline," which seems to resonate with the world we know today. 
But as the new year begins, I am reminded of these lyrics from my favorite song off of the album called "Surf," "Until we get old, there's water in the flowers, let's grow." Here's to 2021; let's grow.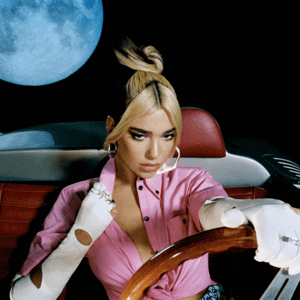 Aastha Aggarwal – "Future Nostalgia" by Dua Lipa

Being a long-standing adherent to genres of pop and deep house, I'm highly addicted to the foot-tapping sounds of Dua Lipa's latest album "Future Nostalgia." Just like its oxymoronic name, the album holds a collection of songs ranging from a positive, uplifting tone to a deep-house vibe. 
Overall, the entire album boasts of a sultry sophistication only reminiscent of earlier British music like Adele or Sam Smith. My favorites include "Break Your Heart," "Physical" and "Future Nostalgia" among the album masterpieces. Well what are you waiting for? Tune into "Future Nostalgia" to dance your way through the pandemic.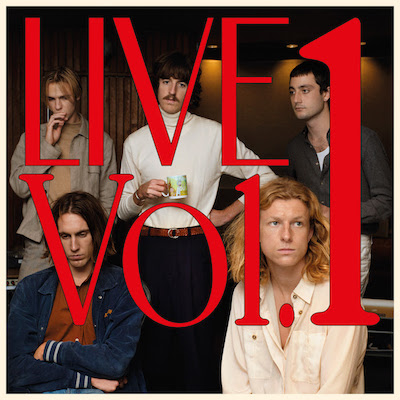 Warren Christopher Green – "Live Vol. 1" by Parcels 
In early 2020, as live music became scarce, Australia-based 5-piece electro-pop group Parcels released their first full-length live studio LP, "Live Vol. 1," along with a video recording of the entire performance on their YouTube channel. 
The seamless 18-track recording was performed at Hansa Studios in Berlin where the group relocated in order to escape the artistic isolation they felt down under. Parcels blend acoustic and electric instrumentation cohesively to create an idiosyncratic, up-tempo funk ballad with the power to hypnotize.
This group's uncanny ability to fit snugly in a groovy pocket for over an hour straight while also incorporating improvisation, instrument switches and ambient interludes blew me away. To be able to accomplish a complete, unblemished take all the way through the album is extraordinary. 
This multimedia masterpiece was released at the perfect time of cultural stagnation in which the world turned to the internet for live musical performance, rather than the usual venues. Props to the beautiful cinematographic direction of Carmen Crommelin and the harmonious mix and master done by Perceval Carré and Zino Mikorey respectively. Do yourself a favor; watch here.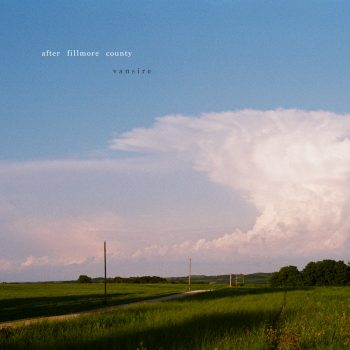 Madeline Katz – "After Fillmore County" by Vansire
Listening to "After Fillmore County" by Vansire feels like embarking on a cross-country roadtrip. It's early morning, the dew still lingers on fields of grass and you're somewhere lost in the rolling bucolic roads of the midwest. "Driving just to hear the preferable songs/You loop with every passing day" on "Central Time" depicts a moment suspended from time with dreamy soundscapes filling the car and shading the contours of the land in radiant hues. 
Josh Augustin and Sam Winemiller, the duo behind Vansire, are college seniors who use their music to explore bigger themes of adolescence and coming of age in uncertain times, something we can all relate to. Perfect for dancing in your room or drifting to faraway lands in your mind, "After Fillmore County" feels both familiar and exciting at the same time. My favorite tracks are "Central Time" and "Précis Two," although all of the songs deserve a listen. Buckle up and prepare to embark on a sonic road trip of the mind.