Ram Jams: 10 Years of 'Pink Friday'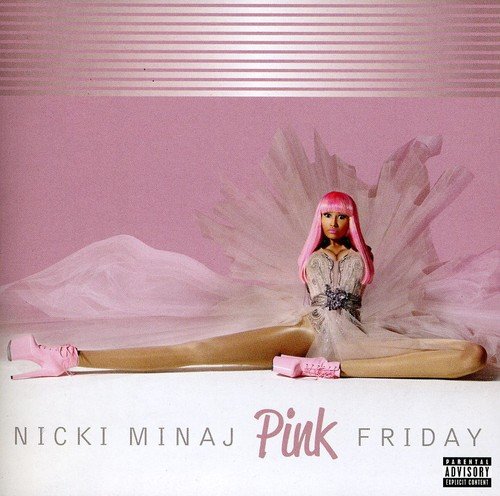 Ten years ago today, Nov. 20, Nicki Minaj released her debut album, "Pink Friday." Time flies — it feels like just yesterday that my dad, of all people, showed me this album. 
Everyone has those artists who really shaped their childhood. For me at 10 years old, it was Nicki Minaj, Rihanna, Beyonce and Lady Gaga. I can picture 10-year-old Vicky dancing around their room to "Moment 4 Life" without a care in the world, electric blue iPod Nano in hand with matching over-the-ear headphones — oh, have things changed (not the dancing though!).
Ten years later, I am revisiting this album as an ode to its greatness and a flashback to my childhood.
"Super Bass" has a spot in most '90s and 2000's babies' hearts, and the iconic song was one of the first that I had ever memorized word-for-word — even today, it still makes me get up and dance, rapping at the top of my lungs. Though the lyrics are terribly explicit for a 10-year-old, this song gave me a way to feel special at such a young age regardless of relatability with the words.
Reflecting on just this song alone, its greatness is less about the lyrics and more about the feeling you get when you're listening. Kind of like Flo Milli's ability to make anyone feel like the main character, this song does the same. There's something about the beat and the repetitiveness that makes it irresistible to my dance bones.
Producer J.R. Rotem's signature at the start of "Fly" featuring Rihanna is all too familiar. I have many memories of hearing the signature "J.J.J. R" at the start of a song on the radio of my mom's minivan, strapping in for the singing that was about to occur. Just hearing this producer tag flashes me back to all the good songs of that time.
Maybe it doesn't need to be a hit-for-hit album, though — this album is killer for a debut and today remains as good as it was 10 years ago.
One of my favorites as a kid was "Your Love," I clearly remember singing this song thinking about my little crush at the time. My crush definitely wasn't "the type to keep a couple hundred grand in a rubber band," though.
"Blazin'" is a song that I didn't even know existed until I relistened to the whole album today. I can't believe I missed this 10 years ago — the song gives off the same vibes as "Super Bass." Featuring Kanye West, this song perfectly captures both his and Minaj's artistic styles. 
Another song I was surprised about was "Here I Am," also a track that I never really paid attention to until now. Though I am not the biggest fan of Minaj's singing, I feel like this song does a good job of showing both the harder and softer sides of her music.
I will say the fatal flaw of this album is its inconsistency. If every song was like "Super Bass" or "Moment 4 Life," I think this album would've been hit for hit. Maybe it doesn't need to be a hit-for-hit album, though — this album is killer for a debut and today remains as good as it was 10 years ago. However, the best part about going back to this album was revisiting all the memories evoked by these songs.
About the Writer
VICKY CARMENATE, Arts & Culture Editor
Vicky Carmenate, FCLC '23, is an editor of the arts & culture section. Double majoring in Latin American and Latinx Studies and Spanish studies, their goal is to make different communities more accessible through communication. When not writing for The Observer, they're probably spending their time listening to music, playing Sims 4 or reading nonfiction.