Police Violence Is a Public Health Issue: What Will Donald Trump or Joe Biden Do About It?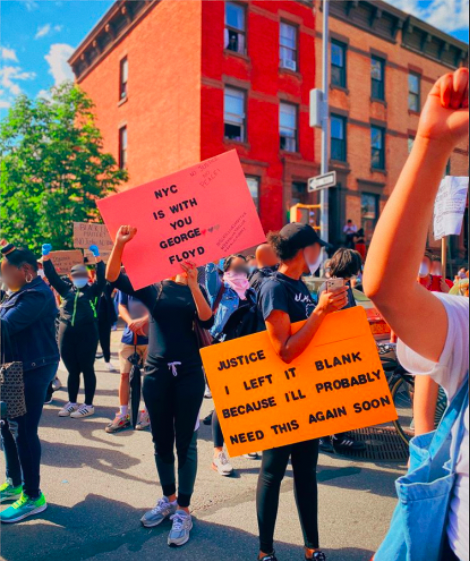 On June 4, the American Public Health Association (APHA) declared police brutality a public health issue during the momentous protests that followed the killings of unarmed Black Americans. In this era of social reform, other medical institutional authorities have begun substantiating claims that institutionalized racism affects access to health care for marginalized groups. 
So far in 2020, police have killed a total of 874 individuals in the United States. Despite making up 13% of the population, Black people made up 28% of those killed. Additionally, Black individuals are three times more likely to be killed than their white counterparts by law enforcement. These violent interactions can lead to negative physical and mental health outcomes among this group. 
A study from 2017 found that only 2% of injuries from law enforcement that required medical interference in a hospital setting resulted in death. However, Black people are five times more likely than white people to have a police intervention-related injury.
Another study found that "living in minority communities with a high concentration of use of force by police against pedestrians is associated with an increased risk of diabetes and obesity." Also, when there are large racial differences in police use of force between white and Black people in a specific community, there is an increased chance of chronic health issues for the latter demographic. 
The psychological history of police violence stems from slave patrols. Black individuals have been brutalized by law enforcement figures for centuries, which has contributed to trauma that is passed down through generations within the community. There is substantial evidence that this trauma can negatively impact the health and well-being of people in marginalized groups.
While medical and public health authorities have condemned police violence as a public health emergency, the two presidential candidates still have not sufficiently addressed these concerns in their campaigns.
Associate Professor at the Graduate School of Social Service Jordan DeVylder, Ph.D., has extensively studied the effects of police brutality on mental health. 
"The rates of exposures to police violence in the U.S. are alarmingly high, and this exposure has been linked to a broad range of mental health outcomes including PTSD symptoms, depression, suicidal behavior, paranoia, and general psychological distress," DeVylder said. 
"In addition to these direct effects, each incident of police violence likely vicariously affects the lives of people around the victim by creating a culture of fear and distrust," he added. 
DeVylder cited the APHA's 2016 policy in one of his studies which outlined the cultural and political factors that perpetuated police violence. The APHA argued that possible solutions to this public health issue could include decriminalizing minor crimes, improving systems of accountability for officers and implementing other large-scale crime prevention strategies.
However, DeVylder questioned how compatible these approaches would be with President Donald Trump's administration. 
"The assertion by this administration that the 'anti-police atmosphere' is morally objectionable suggests that reforms to the police system itself are not in agreement with the White House," DeVylder stated in this study.   
He continued, "Trump's self-identification as a law-and-order president has not yet included any criticism of the exceptionally high incarceration rate in the United States." 
DeVylder explained that there is a low likelihood of Trump addressing any of these issues because his administration reduced the use of consent decrees, which are agreements between police departments and the government to enact reforms. 
Conversely, former Vice President Joe Biden has supported the issuance of consent decrees. DeVylder clarified that although consent decrees had some success in curbing police violence in certain cities, they are ineffective in addressing the underlying systemic sources of this issue. 
"The most substantial impact on police violence and mental health may be the indirect effects of Biden's other policies," DeVylder said. "For example, by preserving and expanding the Affordable Care Act, victims of police violence may have improved access to mental health care."
However, DeVylder explained that these efforts do little to minimize the occurrences of police brutality. 
"Biden has primarily responded to the issue of police violence as an individual-level issue, based on the general concept that police violence can be prevented by identifying problematic police officers and then either training them further or removing them from duty," DeVylder said. 
According to DeVylder, to improve public health substantial structural changes must be made by the government to address the underlying systems that allow police brutality to occur. Neither Trump nor Biden has openly supported such changes. 
"Donald Trump has actively defended the use of excessive force by the police, and has stoked existing stigma around reporting police violence," DeVylder said. "However, Joe Biden has likewise only minimally addressed police violence as a public health issue." 
While medical and public health authorities have condemned police violence as a public health emergency, the two presidential candidates still have not sufficiently addressed these concerns in their campaigns.
DeVylder explained that the history of policing is rooted in racism and rose "out of slave patrols and other community-based approaches to maintaining the racial hierarchy." Without acknowledgement from Biden or Trump of the racist history of law enforcement, any reform of the United States' policing system remains uncertain.