Ram Jams: Summer Sounds So Far
A selection of some of the best albums and singles from this strange summer
Back in January, if you had asked me what I would be doing this July, I would have optimistically told you I'd be Rollerblading through Prospect Park with the sound of a new Kendrick Lamar album playing through my earbuds. However, it is now July and I do not have my Rollerblades, I am not in Prospect Park and I am not listening to a new Kendrick Lamar album.
Usually, summer is a premier time for new music as artists battle it out to have the "song of the summer" and drive up their album's exposure before Grammy voting in the fall. Summer 2020 is a little different, though. While many artists still released music and saw quarantine as a great time to create, others, like Kendrick Lamar, delayed their album releases due to the novel virus or in an effort not to take attention away from the Black Lives Matter movement. That being said, some great music has still dropped this summer, and I have selected a few albums and singles that I believe stand above the rest.
Albums
"EVERYTHING" by KOTA the Friend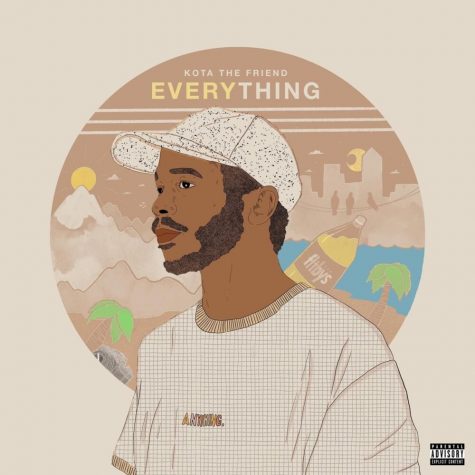 If you miss New York City as much as I do, then this is the album for you. KOTA the Friend  is an independent rapper from the Clinton Hill neighborhood in Brooklyn, and, though it is hard to explain, his music just sounds like Brooklyn. Like his previous two projects, this album is entirely written and produced by KOTA himself, which gives it a very personal and genuine feel. The beats and raps are simple, but that's not an insult; it makes it the type of album that you can listen to all the way through over and over again and it always satisfies you.
Songs like "Long Beach" and "BQE," the latter of which employs the help of fellow New York MCs (short for mic controllers) Joey Bada$$ and Bas, are the perfect upbeat, summer songs to blast out of your car while you're "going 90 on the BQE." However, KOTA gets more personal with tracks like "Summerhouse" and "Everything," talking about raising his son and how that fuels his decision to turn down high-paying record labels and stay independent. My biggest complaint with this album is that it has a little too much talking. At just 27 minutes, it has two long, spoken interludes and a few more long, spoken outros. While the words of Lupita Nyong'o and Lakeith Steinfeld on "Lupita's Interlude" and "Lakeith's Interlude" are strong, they disrupt the overall fluidity of the album for me.
"Punisher" by Phoebe Bridgers
When this album initially dropped, I did not listen to it because I just assumed it wasn't for me. Once I decided to write this article, I figured it got too much attention not to at least consider, so I gave it a listen, and here we are now. This album is wonderful and somehow one of my favorites of the year. It is clever, atmospheric, hauntingly beautiful and just so nice on the ears. 
To me, each song on this album sounds like Bridgers sat down and wrote every word that came into her head whenever she got a moment alone. Every song flows perfectly into the one following it and she balances absolutely devastating lyrics in songs like "Graceland Too" with more playful lines in songs like "Kyoto." The track that sticks out to me the most, though, has got to be "Savior Complex." While it hits me like an emotional bus from the first strum of her guitar, it's so charismatic that you can't help but cling every single one of the 242 seconds of it. If by some off chance you're reading this, Phoebe, I won't hurt you like they did; give me a chance.
"Shoot for the Stars Aim for the Moon" by Pop Smoke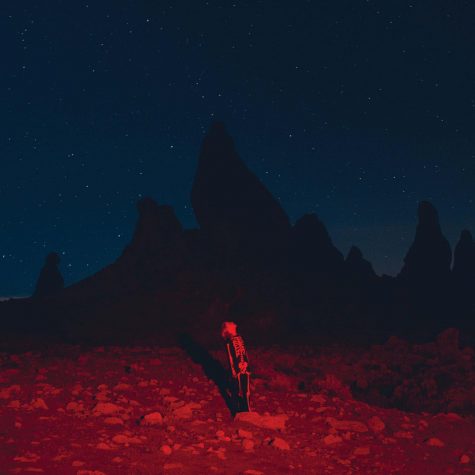 At just 20 years old, Pop Smoke was pioneering a new sound in hip hop and on the verge of absolute superstardom with a feature on Travis Scott's "JACKBOYS" project when his life was tragically taken from him. The Brooklyn rapper revolutionized New York drill by rapping over drill beats imported from the U.K., exploding onto the scene with songs like "Welcome to the Party" and "Dior." 
"Shoot for the Stars Aim for the Moon" shows a versatility that many fans did not know Pop Smoke had, with more R&B focused tracks like "Yea Yea." Songs like "Something Special" and "What You Know Bout Love" call back to the slower, sexier rap of the '90s. Filled with strong features like Lil Tjay, Quavo, Swae Lee, Roddy Rich and the album's executive producer 50 Cent, it only further cements how many artists had wanted to work with the Brooklyn rapper. Like just about every posthumous album, though, the project is more commercial than true to the artist and includes almost none of the drill music that Pop Smoke was famous for, instead making room for more Billboard-type singles.
Other Albums to Check Out
"Women in Music Pt. III" by Haim
"IDK & Friends 2" by IDK
"How I'm Feeling Now" by Charlie XCX
Singles
"Rose Rouge" by Jorja Smith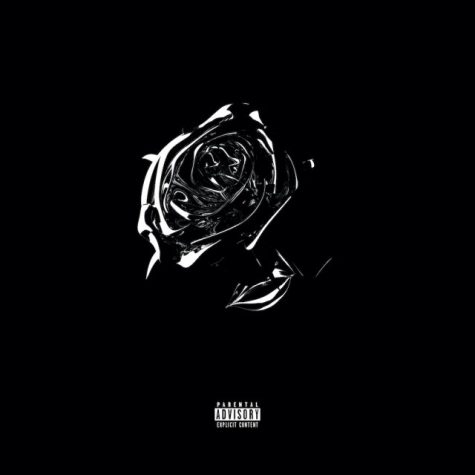 London-based singer Jorja Smith continues to impress fans across the world with her absolutely angelic voice. Lyrically, "Rose Rouge" is very simple, but that allows Smith's voice to almost work as an instrument accompanying the jazz band behind her. The song opens with a powerful vocal run by Smith and then goes into about six minutes of what sounds like improvisational jazz. While the lyrics sit at the front of the track, additional singing by Smith plays out as if it is far away, echoing through the atmosphere. If you and your smooth-jazz father are going to find common ground on any song this summer, I think it will be this one.
"You're Too Precious" by James Blake
Staying across the pond, James Blake continues to blend his electronic roots with his famous piano melodies on his latest song "You're Too Precious." Blake does so much with so few words, and while lyrics like "I'd take the calls you don't want to, / I'd take the hair in your food" would usually be almost laughable, when he sings them they sound so incredibly genuine, like a man who loves someone so much, he wishes he could free her from everything that upsets her, no matter how minute it may be. The song really feels like it was the only way that Blake could convey how he feels as his emotions flow through the music. 
"Song 33" by Noname
Noname only needed one minute and nine seconds to beat J. Cole in their quick beef, if you could even call it that. After J. Cole randomly dropped a strange track calling out Noname for, I guess, being too woke (I'm honestly not sure), few expected Noname to even bother responding, but oh, respond she did. She grabbed legendary producer Madlib for the beat to accompany her poetic lyrics questioning why J. Cole tried to initiate beef in a time like this. She cleverly digs at J. Cole while still highlighting the far more important things they both should be more concerned about, using lyrics that would be just as strong if delivered via spoken-word poetry. 
"Wonderful" by Burna Boy
Nigerian singer-rapper Burna Boy returns with "Wonderful," the lead single off his fourth studio album "Twice as Tall," expected later this summer. Sang in a mix of English and Yoruba, the lyrics may not be understandable to the average American fan, but the optimistic idea of the song easily is. Like most of his work, "Wonderful" employs a beat that is a blend of modern production and the traditional music of his African region to create a sound that is perfect for the summer. If it were safe to do so right now, the track would be blasting in clubs and at beaches alike.
"Lil Scammer that Could" by Guapdad 4000 (feat. Denzel Curry)
Both Guapdad 4000 and Denzel Curry have been on an absolute tear these last few years, pumping out music and never missing. Two of the most clever MCs working right now on a track together about essentially nothing gives you great lines like "I'm flexin', I flexed on 'em, rub it in like ointment" and "Dodgin' ham, pig, oink-oink with the body cam." It's scam rap: It doesn't really matter what you're saying as long as the beat is hard and the bars on it are, too. After just a few listens, you'll realize that you're singing every lyric along with them.