What's the Use in a Diss Track During a Political Uprising?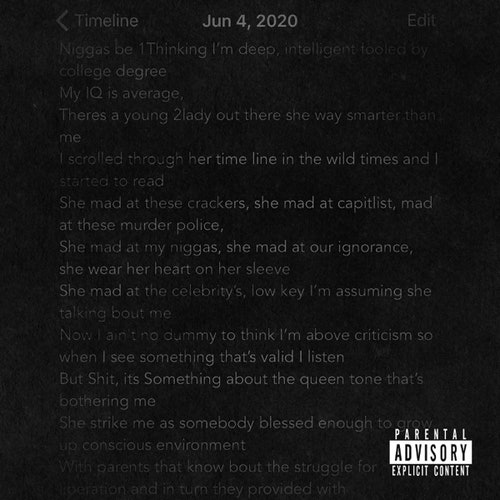 Noname is well known for her independent rap career— she's come out with two albums herself, "Telefone" and "Room 25," and has been featured on the tracks "Lost" and "Finish Line / Drown" by Chance the Rapper. Recently, she started her own radical book club. Her social media platforms are a form of free education where she provides access to Google Drives full of books, speeches and essays.
J. Cole is a rapper as well, known for his critically acclaimed album "2014 Forest Hills Drive" and for heading Dreamville Records. He has been extremely politically active before and during the current uprising in the #Blacklivesmatter movement. He has been at many protests and has publicly spoken out about police abolition. A clip from 2015 is circulating social media where Cole debunks the "good cop" myth.
Both rappers have been putting in the work to educate themselves, their fans (I use this lightly because Noname has taught me the toxicity of celebrity culture) and audiences outside of their knowledge. 
Noname is extremely critical of celebrity culture — she believes in using the platform for good, but the hoarding of wealth and fame, not so much. She has pointed out that celebrities could be doing a lot more with the number of followers that they have, especially now, to promote good causes and donate larger amounts of money to grassroots organizations.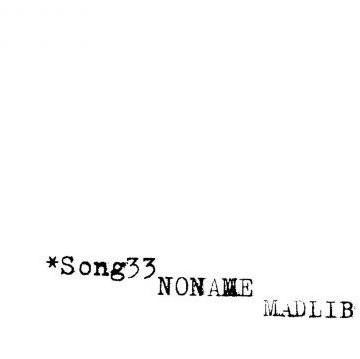 She had posted a tweet, which has since been deleted, stating, "poor black folks all over the country are putting their bodies on the line in protest for our collective safety and y'all favorite top-selling rappers not even willing to put a tweet up." 
As you could probably guess, this started a huge commotion on Twitter that day. People were trying to guess who the tweet was exactly about, and why she had felt the need to tweet it in the first place.
J. Cole took this tweet to heart, I guess, and soon after released a diss track (note: he's not calling it a diss track) called "Snow on tha Bluff." Though he never explicitly referenced Noname in the song, it was implied that it was about her.
This is where the feud really became heated. J. Cole stans and Noname stans went head-to-head on Twitter to defend their favorite artists. J. Cole's main point throughout the song is that Noname made it seem like she was above others by having a book club and "flaunting" her education.
J. Cole's followers felt as though he was representing a portion of the population that cannot get access to the sources that Noname puts out. Even though she releases online resources, literature and texts in themselves can be very inaccessible for people with lower educational backgrounds.
The part of the song where J. Cole started going south is when he raps, "But shit, it's something about the queen tone that's botherin' me." Noname tweeted "QUEEN TONE" after the song came out but deleted it shortly thereafter. 
Noname responded with "Song 33," which expressed her feelings toward J. Cole's song. In light of being fair, let's call this a diss track as well. Noname starts the track off by stating, "I saw a demon on my shoulder, it's lookin' like patriarchy," addressing the misogynoir (misogyny that is directed specifically towards Black women) that J. Cole brought to his own track. 
She then basically says that there are more things that J. Cole and the world need to be focusing on rather than her and her books. Noname's stans also said the same thing when J. Cole's track first came out. Noname talks about the trans lives that have been lost and women like Oluwatoyin Salau, who was wrongfully murdered.  
Noname never says that J. Cole's points are wrong; she just states that it's kind of strange that with everything going on in the world, J. Cole was worried about her and chose his platform to write a song about her instead of about injustice. Her lyric reads: "When George was beggin' for his mother, saying he couldn't breathe / You thought to write about me?"
J. Cole was surprisingly very supportive of Noname's song. He tweeted out a link to it so his followers could listen, and stated that he "appreciated her and others like her because they challenge (his) beliefs and (he) feel(s) that in these times that's important."
A few days later, Noname said that she regretted even releasing the song, but it was already out in the world. She also acknowledged that a lot of her fans and other people could identify with the confusion and pain that she mentions throughout the track. 
Obadiah Williams-McBride, Fordham College at Lincoln Center '22, is a fan of both artists and followed along as the both of them released their tracks against each other. "I think it really came down to intention, wording and execution," he stated, which both sets of followers would agree with.
"I felt like the second half of the (J. Cole) song was more of a message to all activists to be patient with those who aren't as well read but would like to be," he said. "In general (it's) a good message but when it comes off as directed to Noname, it makes no sense because she is actively educating, so in that sense, I see where the song falls short." 
Though J. Cole made some good points, the main critique from Noname stans was that a diss track about a Black woman leading a movement was not the right move. Calling Noname a queen does not dismiss the fact that the whole song is about tearing a Black woman down for the hard work she's put into the movement. 
Although we learned more about the communities the songs both serve, they inevitably took the spotlight away from Black liberation, the main issue J. Cole and Noname were concerned about to begin with. Moving forward, these tracks will mark a time in which we all learned something new about the way that we approach activism — and, more importantly, how both these artists and many others felt in June 2020. 
So, what we can all learn from these songs is this: Don't try to tear down the people who are on the same side as you. It can be hard to remember that everyone approaches their activism in different ways. Some people may be spreading resources, some may be donating and some may be hitting the streets. Nevertheless, when we are all on the same team, working together instead of against each other will help sustain this movement.