Fordham Clubs Creatively Fundraise for #BLM Movement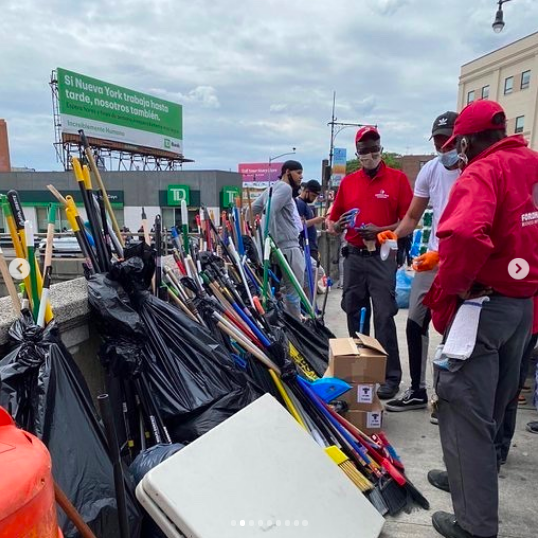 Following the killing of George Floyd by a Minneapolis police officer on May 25, supporters of the Black Lives Matter movement from around the world have taken to the streets and social media to protest racist police brutality and encourage activism. Along with creating a petition for Fordham University to release a statement addressing Floyd's death, multiple student organizations across both campuses have been raising money for various organizations.
ASILI, the Black Student Alliance at Rose Hill, has been boosting fundraisers by sharing them on social media, raising more than $1,500 for various funds. Last week, members of the club created a donation-matching challenge on their Instagram stories to raise money for the Minnesota Freedom Fund (MFF), a nonprofit that "combats the harms of incarceration by paying bail for low-income individuals who cannot."
ASILI raised between $500 and $600 for the MFF by posting on social media, as well as boosting several GoFundMes and funds including Fordham Clean Up, a GoFundMe for small businesses in the Bronx that were victims of looting, The Liberty Fund, The Bail Project and Brooklyn Community Bail Fund.
A former secretary for ASILI also raised $1,000 through her Instagram story for the Louisville Community Bail Fund to support protest efforts focused on the unlawful killing of Breonna Taylor and Tony McDade.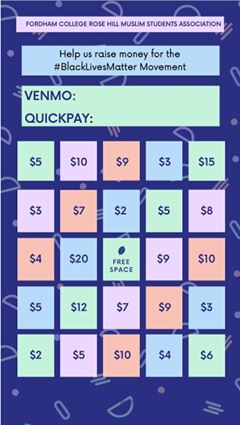 Taylor, a 26-year-old African American woman, was fatally shot in her sleep by the Louisville Metroville Police Department. McDade, a 38-year-old African American transgender man, was fatally shot by a Tallahassee Police Department officer. Their deaths occurred on March 13 and May 27, respectively. 
The Muslim Student Association (MSA) at Rose Hill took a more unorthodox approach to fundraising, opting for a virtual bingo board that general members could repost and have their followers, friends and family members donate to. MSA Marketing Director Nazeath Emama, Fordham College at Rose Hill (FCRH) '22, raised $455, while a general member named Shamiha Islam, FCRH '23, raised $100 within a day. All funds were donated to the official Black Lives Matter website.
"As a minority group on campus, we understand that it is imperative for us to use our platform to increase awareness and inform the Fordham community and others about the many injustices the Black community is facing. We hope our platform also becomes a safe resource for minorities on campus as a whole," Emama said. 
MSA plans to continue hosting fundraisers, posting about organizations, linking to relevant websites and spreading information about the Black Lives Matter movement. Given the diversity of their club members, they recognize the importance of using their platform and sharing information within their network to progress the movement.
"
As a minority group on campus, we understand that it is imperative for us to use our platform to increase awareness and inform the Fordham community and others about the many injustices the Black community is facing.
— Nazeath Emama, MSA marketing director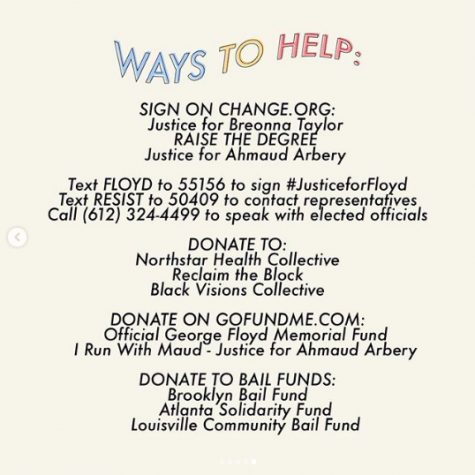 FLOW, Filipinos of LC Offering Welcome, also raised money by posting a bingo board to their Instagram story. As of June 2, the club raised over $500 to donate to the Brooklyn Community Bail Fund, which was matched by The American Online Giving Foundation. The combination of the two organizations funds brought the total donation amount to $1,000.
Moving forward, FLOW will be working with other Filipino college organizations to create a comprehensive document including information and resources aimed at helping Filipinx/Filipino Americans understand their privilege and their role in creating a space for inclusive conversations that is mindful towards the experiences of the Black community. 
Looking to fall 2020, Regine Anastacio, Fordham College at Lincoln Center '21 and president of FLOW, says that the club will be adjusting its events for Filipino American History Month in October to pay homage to the Black Lives Matter movement.
"Our histories and struggles are intertwined and we want to emphasize that the liberation of Filipino and Black people was bound together before during the Civil Rights Movement and during the Philippine(-American) Independent War," she said. "It is important to share the same values of the past, today."
For more information on where to donate, see the Students for Justice in Palestine club's resource guide for Fordham students.
Addendum: The former secretary for ASILI raised funds for Louisville Community Bail Fund to support Breonna Taylor and separately fundraised for Tony McDade, a Black transgender man, who was killed by police in Tallahassee, Florida.