Logic Puzzle: Campus Visitors
The animals of New York are taking over the Lincoln Center campus. Can you figure out where and when these animals were spotted? There will be only one animal in each building and one on each day.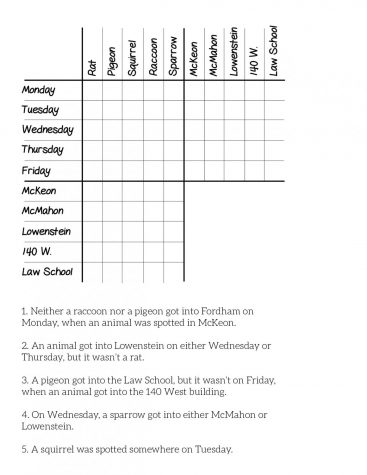 Answers: Logic Puzzle Answers
About the Writer
ESMÉ BLEECKER-ADAMS, Fun & Games Editor and Assistant Photo Editor
Esmé Bleecker-Adams, FCLC '21, is a visual arts major and (oh-so-jaded) New Yorker who is incredibly grateful for her time at The Observer and for all the lovely people she has met there! Favorite hobbies include sewing, playing table tennis and ignoring her alarm clock.