A Successful End of Zoomester Show
Stove's Comedy Club raises over $5,000 with incentive of shaving vice president's head
If you had told us when we first clicked on the link to the livestream of the Stove's Cabin Crew End of Semester Show that we'd watch the club raise over $5,000 in one day to help health care workers in New York, or that the vice president of the club would galvanize the fundraising effort with an electric razor, we would not have believed you. That is exactly what happened on Thursday, April 30, when Stove's performed their final show of the 2019-20 school year on Zoom and livestreamed it on YouTube and Twitch. 

Although the End of Semester Show is usually held in Pope Auditorium or elsewhere on campus, Stove's is one of the student organizations that has been particularly adept at transitioning to virtual operations this semester. Casey Brennan, Fordham College at Lincoln Center (FCLC) '21 and current club secretary and next year's treasurer, led the livestream and managed to play videos, Zoom improv sessions and the YouTube chat all on the same screen. "Casey crushed it with the tech," Maddy Casale, FCLC '20 and current Stove's president, said.
The show was conducted largely on a single Zoom meeting, with performers turning their videos on or off according to the sketches and sets they were participating in. These consisted of pre-written skits in addition to a wide variety of live improv. Suggestions were taken from the audience through the chat feature of the livestream for topics for a panel discussion (pencils), Reddit thread (jack-o-lanterns), Town Hall (cow tipping) and a series of household-object-themed pickup lines, all invented on the spot. There were also some pre-recorded videos, including a segment introducing the cast.
The show's existence and success were the result of "a lot of stabs in the dark," Casale noted. But "everyone was really into it and wanted to make the show work," Andy Vega, FCLC '20 and Stove's current vice president, said.
"There were a lot of hidden benefits of the show that we would've had no idea, like how interactive it was with the chat, and the fact that it turned into a donation battle to have Andy shave as much as he could," Brennan said. "It's stuff that would've never happened in one of our regular shows, so it's cool that we had this experience." She's considered adding a virtual show to the program next year regardless of the circumstances, but nothing is settled. 
Fundraising Success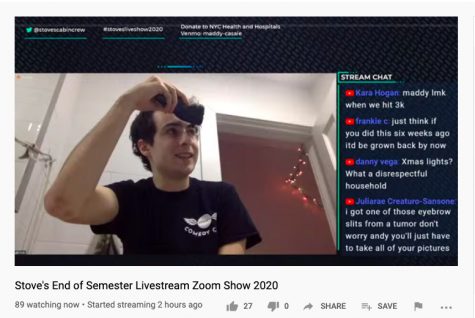 The success of the virtual comedy was no surprise, with well over 100 people watching the YouTube stream for most of the show. What was highly unexpected, however, was the incredible total of $5,458.68 that the club raised by Venmo donations for NYC Health + Hospitals. Most of it was collected within the 3 hours that they were live, with around $300 raised before the show started, according to Casale. The club wrote in an Instagram post soon after, "You are all amazing and helping to make a real, positive impact on people's lives, so we can't thank you enough for your love and support."
The fundraising was spurred on by the offer from Vega to shave his mustache and even his head at the attainment of increasingly high fundraising goals. "I think people were just so excited at the prospect of the mustache (being shaved) that we jumped like $300 in five minutes," Casale said. The cutoff for Andy's mustache removal was $1,000, he'd shave a slit in his eyebrow at $2,600 and he would finally shave a tonsure, a bald spot à la St. Francis, at $5,000. The club then joked that he should be called St. Frandy.
Originally, the show was not planned as a philanthropic fundraiser. "We had budgets that had gotten approved for the end of semester show when it was in person, which was like $250, so we were trying to figure out what to do with the money that we had," said Natalie Grammer, FCLC '21, the club's treasurer and incoming president. 
After brainstorming, the club leaders spoke to the Office of Student Involvement, who "said we can't really use all of the budget because technically everything's been canceled, so then it just … turned into another fundraising platform where we hoped to, by some miracle, get to the $250 that we originally had," Grammer said. Expecting to raise around that much, they exceeded that goal twentyfold. 
"Between what we raised, and also what the show turned into and how the show went, I don't think we could have foreseen any of it," Casale recalled. 
Robert Stryczek, Gabelli School of Business '21, an audience member, appreciated what Stove's had accomplished and said, "the fact that they were able to raise almost $5500 for NYC Health + Hospitals was incredibly selfless, kind, and a classic Stoves move of them looking out for others with laughs and love."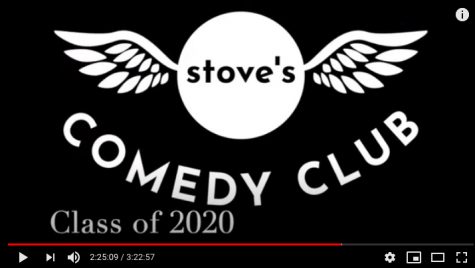 Julianne Holmquist, FCLC '21 and next year's vice president, said that an alumnus of the club who attended the show virtually "said that it made him feel like he was a part of the show."
While waiting for their seemingly unattainable goal of $5,000, they queued up the senior videos, a usual segment of the End of Semester Show — the only difference being that all work done for it was online. Grammer compiled the messages sent from club members to seniors into an 18-minute video. Casale expressed her surprise about the video being created, since it is usually so tied to being together in person. 
Graduating Leaders: Reflections and Future Plans 
Casale told The Observer that she plans to move to Chicago after college, saying, "It's always been a really big hub for improv comedy in the country … People like Tina Fey, Aidy Bryant, especially female comedians I really look up to and who have … really great careers in both improv and writing, have started there." She will miss the New York pizza, she added, but is looking forward to getting a fresh start there.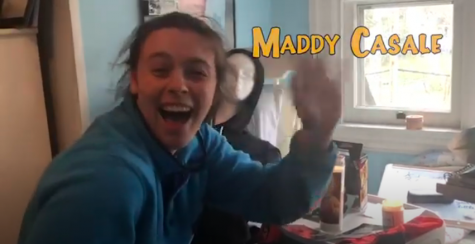 "It's something that we never could have imagined, for it to go as well as it did was amazing, and something I will never forget," Casale said of her final show. "I still can't believe it happened. I'm still reeling." When asked about her favorite memories of the club, she mentioned this show,  "but also all of the moments this year, even outside of rehearsing where we would all hang out." Especially this year, she said, Stove's "really did become a lot like a family in a really organic, natural way."
"I feel like I've made some of the best friends through it, and really found more confidence and got to love comedy," Casale added. She joined the comedy club "on a whim, and I didn't really like it, but I stuck around," she said. She is grateful that she did — "it's the people that have really been the best part throughout the whole thing."
Vega also cited the final show as a favorite moment from his time with Stove's. "I think me and Maddy were both bummed once COVID-19 was becoming as serious as it is, realizing that we weren't going to have a final live Stove's show to end our senior year," he began, adding that the process of creating this show "became our outlets to interact with other humans, and it was so delightful, and then to have this final project and show be such a wild success was really nice, and probably we would not have been able to do that if it was a live show."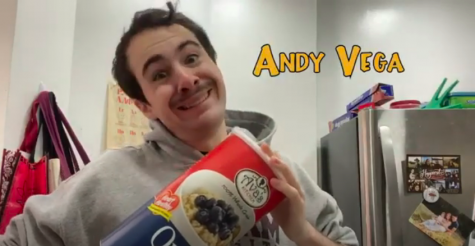 "I think the show, even the donation stuff aside, was very successful," Vega said. "I think we took risks and it really panned out well, and then we somehow organically had all this fun for a really good cause."
Vega plans to stay in New York and is looking for job opportunities, but he will continue to be involved in comedy as well. He performs with his friend Justin Kosisky and is a member of other improv teams in New York. "We're trying to stay active as much as we can," Vega said.
Goals for Next Year: A New Generation Takes the Stage 
Next year's E-Board has been inspired by this experience despite the circumstances that led to it. "Something that I learned from the virtual comedy show is that the community really drives the comedy," Holmquist said. Her priorities for next year include "making sure that everybody is getting along, making friends, feeling included, feeling like they can have a voice in the club, and making sure that everybody's talents are being used. I think that's what going to make us have good shows like we just had." 
"As amazing as the show was, the process of just every single week growing and doing a new thing and playing around is what I really loved," David Fresolone, FCLC '22 and next year's club secretary, said.
When asked about next year, Grammer replied, "I'm … really looking forward to getting to learn more about the people in the club and be able to spend more time with them." She is grateful "to know that there's this place … where we have all these people who have our backs and who are also just a lot of fun to be around and spend time with." 
Grammer explained, "You always know that the people in the club are talented, but you never really know the extent of how far people are willing to go for the club and how much they're willing to do for the people that are a part of it."
Thanks to the dedication of all of its members, Stove's has been able to transition into the online format and have continued to make their audience laugh this semester. After hearing the next generation of club leaders express their excitement, Casale said, "I feel so good about the future of this club. 
"All we could really hope for is that it would keep existing after us and get better, and clearly we've left it in the best possible hands."