Local Eateries Face Uncertain Future
Favorite Food Spots Hungry for Business During Lockdown
March is typically the month when restaurants' outdoor dining tables return to sidewalks, bodegas begin to leave their doors open all day and the afternoon sun draws crowds out to drink and eat every night of the week. At a time of year when restaurants in New York City are usually thriving with increased foot traffic, the restaurant industry currently faces an unprecedented threat to business. 
In an effort to curb the spread of the coronavirus (COVID-19), New Yorkers have been ordered to stay at home. As a service that relies almost entirely on mass gatherings, the current circumstances make the restaurant industry a particularly vulnerable sector. Mayor Bill de Blasio's March 16 order to ban all dine-in services forced restaurants to quickly transform into exclusively takeout and delivery operations.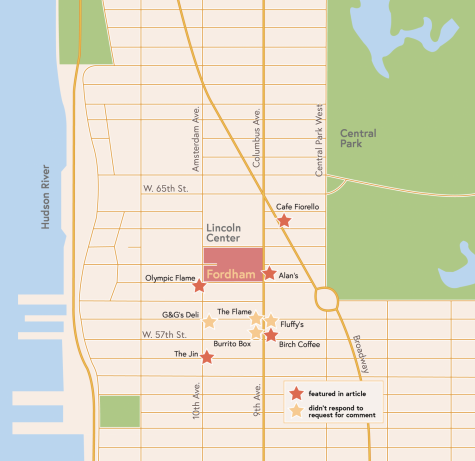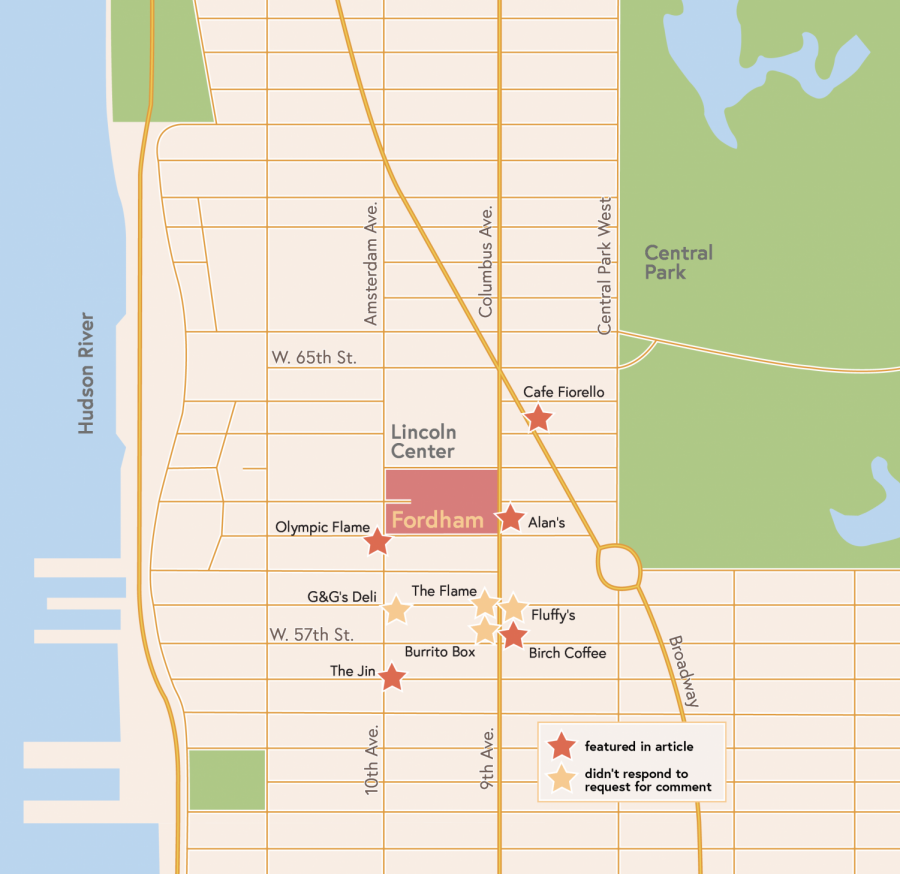 The predicted sustainability of this new business model varies for every restaurant. For many, however, the demand for takeout and delivery is not high enough to make any profit, and — even worse — not high enough to remain open.
Restaurants near Fordham Lincoln Center (FLC)'s campus get a great deal of business from students. Although many students live in dorm suites with kitchens, eating out at cheap local eateries is a convenient option.
Emma Federer, Fordham College at Lincoln Center (FCLC) '21, has lived on campus for the past three years. She said, "I tried to cook at home, but it was so easy to be tempted by all the great food around campus. Especially on late nights on the weekend. Who doesn't stop by The Flame on the way home?"
With residence halls now almost entirely vacant after Fordham ordered all students to return home, local businesses are left without these regular customers to order takeout and delivery.
In an analysis of the economic impact of the coronavirus on NYC, City Comptroller Scott M. Stringer estimated that restaurant sales would decline by 80% during the shutdown. This grim figure could mean permanent closure for some.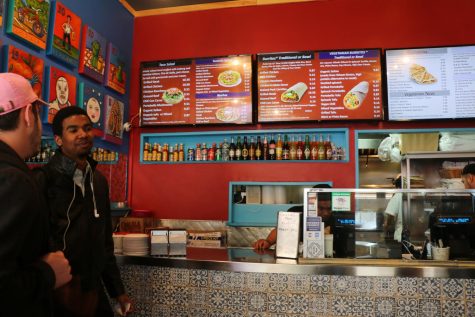 Student-favorite eateries including The Flame, Burrito Box, G&G Deli and Fluffy's Cafe & Pizzeria failed to answer a number of phone calls in the past week. It is unclear whether these businesses have temporarily closed. However, a number of other local restaurants near campus are still operating in compliance with de Blasio's order. 
Across the street from McMahon Hall on Amsterdam Avenue is the Olympic Flame Diner. Often confused with The Flame Diner on 58th Street due to its similar name, FLC students have long debated which of the two is a better late-night spot.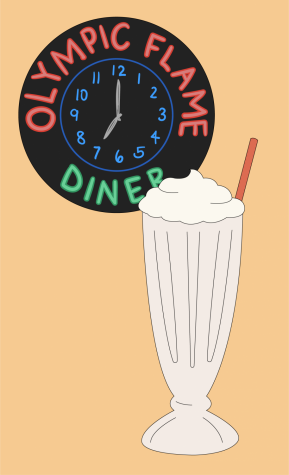 According to Olympic Flame Diner manager Jimmy Hernandez, they had to lay off 60% of their staff and cut hours of operation to remain open. They are offering takeout and delivery, both of which they have always offered. A maximum of two customers are allowed in at once, and remaining staff members are disinfecting all surfaces constantly.
"We're just open so our customers can eat. There's not really profit for the store to stay open," Hernandez said. "We are just open for the people."
He said he's anxious for everything "to go back to normal" so they can hire back staff members.
The manager of Alan's Marketplace, the deli across the street from the front entrance of the Lowenstein Center, said their business is struggling. According to the manager, who did not want his name published, more than half the staff has been laid off, and hours have been reduced significantly.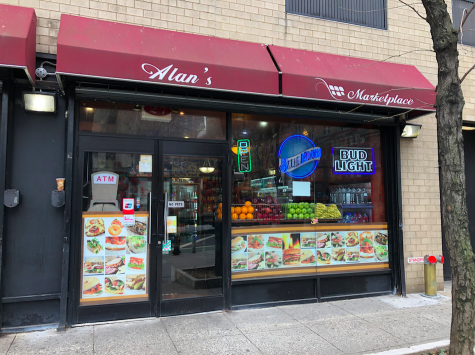 They don't offer delivery and consequently rely heavily on physical foot traffic. He said people continue to come in, but "business just keeps getting worse and worse."
He said, "If it keeps going like this, I don't know what will happen." He suggested closure may be the only option if current circumstances don't change soon.
Alternatively, some businesses are opting to temporarily close for safety or as a courtesy to employees. In some cases, restaurant workers could earn more from federal unemployment benefits than they would if they continued to work reduced hours.
Birch Coffee is a local coffeehouse chain with a small storefront less than two blocks from campus. Chain co-owner Jeremy Lyman said they decided to close all storefronts for the time being. They had to furlough 95% of their staff, all of whom they aim to hire back.
"The reality was we didn't want to contribute to people leaving their apartments and going out just to get coffee," Lyman said. "We also wanted to make sure that our staff felt they were not being put in harm's way." 
Birch is offering free shipping for all online orders and sales have been steady. With their storefronts closed, Lyman and his business partner have been focusing on multiple initiatives to give back to the community.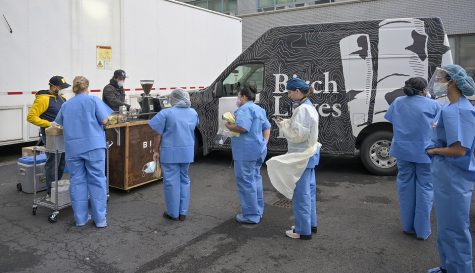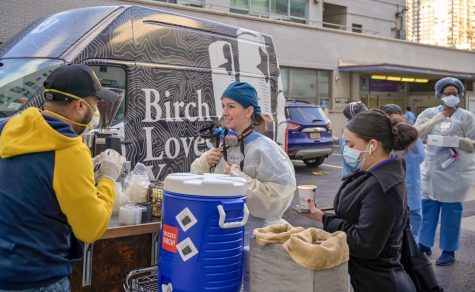 On March 31, they donated 500 pounds of coffee to the makeshift hospital that was built inside the Javits Center. Subsequently, they began donating 1 pound of coffee to other local hospitals for every 5 pounds ordered by customers online. So far, they've donated an additional 219 pounds of coffee.
Last Friday, Birch began setting up coffee brewing stations outside local hospitals to serve hospital staff. Customers can purchase a variety of beverages for health care workers through an online donation system.
Some restaurants have morphed into mini grocery stores. In doing so, they simultaneously service the community and create a new revenue stream. Cafe Fiorello, an Italian restaurant across the street from Lincoln Center, turned into a gourmet food market in mid-March. They sold their remaining stock of imported Italian goods, prepared foods and produce.
On March 27, Cafe Fiorello's owner ultimately decided to close all operations for safety reasons. The restaurant's marketing manager, Elizabeth Tuminello, Fordham College at Rose Hill '08, said, "It was very difficult to guarantee social distancing." She said they will reopen when they believe it's safe.
The Jin, a newer Korean eatery on Amsterdam Avenue, has managed fairly well compared to others. Although some of their employees have chosen to no longer come in, restaurant owner Kevin Oh said he hasn't laid off any staff members.
Oh said takeout and delivery sales have continued at a steady pace. "The Hell's Kitchen community has been really supportive. I have a lot of regulars coming in and also people who have never tried my food before coming in," he said.
Friday will mark one month since dine-in services were banned in NYC. In a short time, restaurants have had to transform their operations, while some have been left with the bleak alternative of indefinite closure.
"To try to speculate what the world is going to look like in two months, I honestly think is a waste of time," Lyman said. "It's just a matter of pivoting as things change because things are changing by the minute."
When the time comes, reopening doors will only serve as the first step in the process of potential recovery. The rest depends on the masses. Factors including a decrease in travel and tourism, germophobia, and a turbulent stock market will determine the sales restaurants see on the other side.
Oh predicts a slow revival once the lockdown is lifted. "Right off the bat I don't see people rushing in, but slowly it's going to trickle down," he said. "People are itching to go outside."

What Fordham's student body will return to in the fall is uncertain. 
Rin Kuemerle, FCLC '21, worked part time at Maman, a local French café chain, before returning home after Fordham's closure. All Maman locations are currently closed until further notice. "I have hope that Maman is going to survive the pandemic, but with the intensity of New York's COVID-19 experience I'm not sure they'll be open by this fall," she said. 
"There are a lot of people who are not going to come through on the other side of this, business-wise," Lyman said. "That's just what it is, and it sucks."
"On the other side of this everything is different, everything changes, what restaurants look like," he continued. "What it changes exactly, you know, time will tell."