Fordham Forced to 'PAUSE': NYC Shuts Down
Gov. Andrew Cuomo signed a new executive order, "PAUSE," on March 20 that urges New Yorkers to stay home to mitigate the spread of the coronavirus, dramatically impacting the lives of Fordham students who are still in the city.
New York City is currently the most infected region in the country, with 38,087 confirmed cases and 914 deaths in the city alone as of March 31. It was declared a "global epicenter" of the COVID-19 pandemic on March 22, the same day the PAUSE order was scheduled to take effect. The consequences of these extraordinary measures and precautions have brought normal life to a halt across the city and state. 
"This is not life as usual," Cuomo said at a conference in Albany. "Accept it and realize it and deal with it."
Cuomo's order issued the closure of all non-essential businesses, effective from 8 p.m. on March 22. University President Rev. Joseph M. McShane, S.J., emailed the Fordham community on March 21 explaining how the ban would affect the university.
"Though I know this may be a great inconvenience to some of you, the University has no choice in enforcing the executive order, and these measures will help protect the University community from greater exposure to the COVID-19 virus," McShane wrote.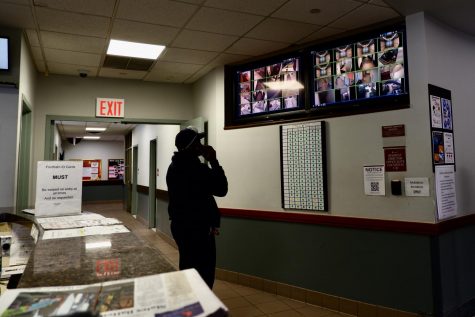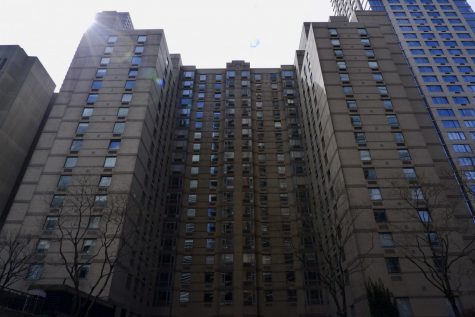 On March 13, the Office of Residential Life asked all students living on campus to move out of residential halls for the rest of the semester. 
Yet the Fordham students who live in the city full-time or who have nowhere else to go are trying to continue their lives in the center of the outbreak.
"I haven't left my house in a week," said Harry Wu, Gabelli School of Business at Lincoln Center '21. Unable to go home to Hong Kong, Wu chose to stay in his apartment in Manhattan.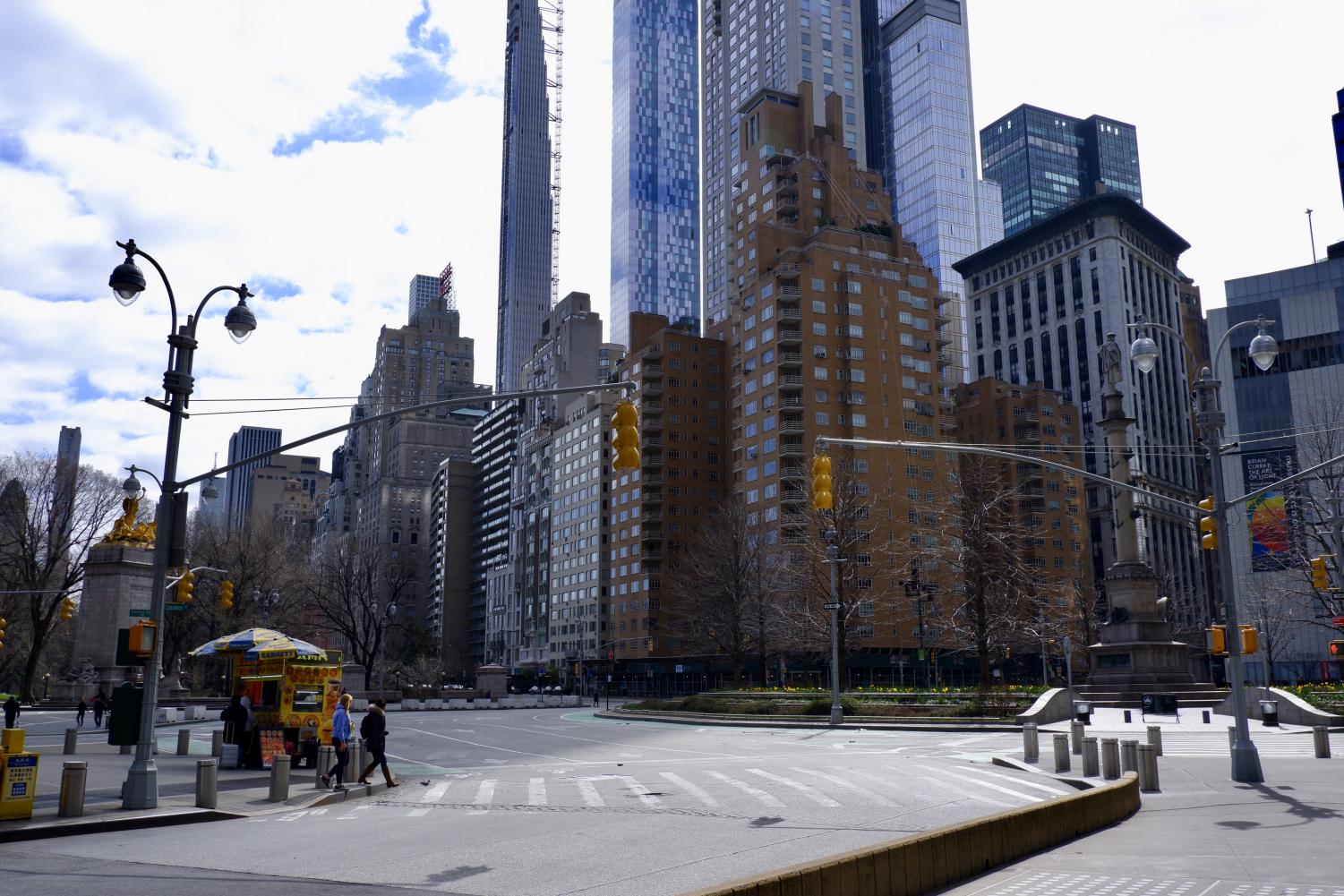 "I have most of my food delivered, and the delivery driver leaves the food at the door which feels safer," he explained. The World Health Organization recently stated that it is possible for the virus to be transmitted through airborne particles in specific cases, raising new concerns about transmission. 
"It might get worse before it gets better," Wu said. "So I am saving all of my non-perishable food for when or if that happens," he continued. 
New Yorkers prepared for the city shutdown by rushing to grocery stores and pharmacies to stock up on supplies. As demand for items like hand sanitizer, toilet paper, non-perishables and meat soared, supplies quickly ran out across the city. 
New Yorkers have also been instructed to practice social distancing at all times, and essential businesses have been asked to implement rules that will help maintain a 6-foot distance between customers.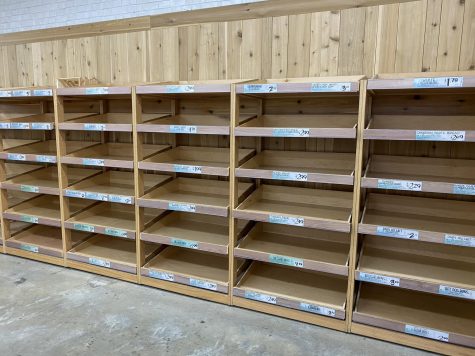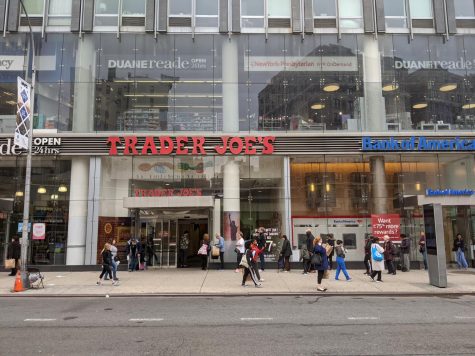 Some grocery stores, including Fordham Lincoln Center's local Trader Joe's on 72nd Street, have placed signs that remind shoppers to keep their distance. 
"We only leave the house to go grocery shopping," said Zack Clark, FCLC '21, who also decided to stay in the city to avoid potentially exposing his family to the virus. 
"Trader Joe's is only letting a few people in at a time so you have to wait in line and stay 6 feet apart from everyone. Once you're inside there are people handing out disinfecting wipes too," he said. 
Another student, Emalyn Smith, Fordham College at Lincoln Center '20, is currently alone in her apartment in Brooklyn. Although she is staying inside, the few times she has had to leave her apartment for food, she has experienced a difference in the city. 
"The mood has changed due to the hysteria and it's noticeable," Smith said. Few people are out on the streets and the subways are virtually empty, she said. 
"When I took the subway to get to Fordham, I was the only one on the train," she said.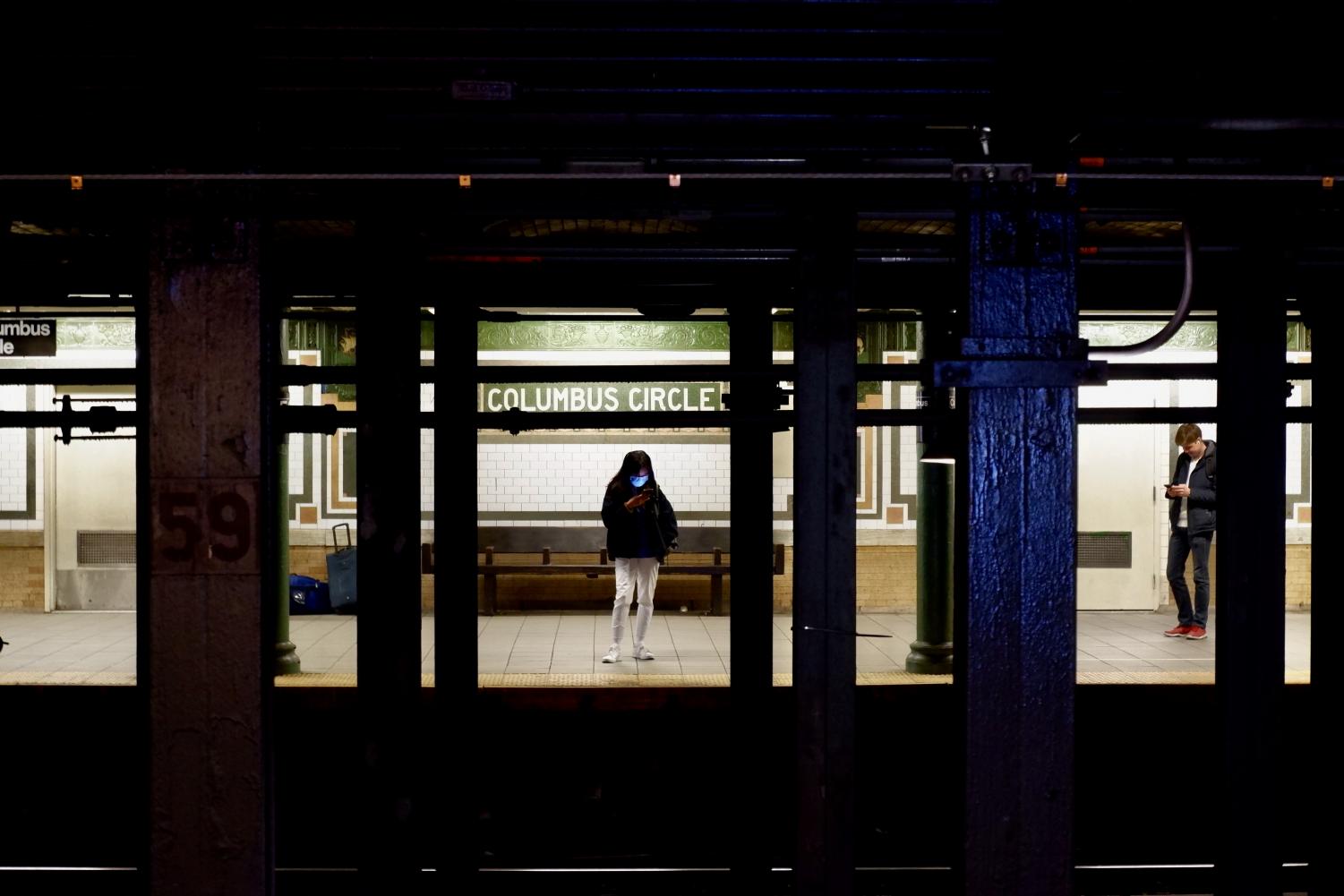 Cuomo also stated that all non-essential social gatherings or celebrations should be canceled or postponed. On March 27, McShane wrote to the Fordham community announcing that the university would delay commencement.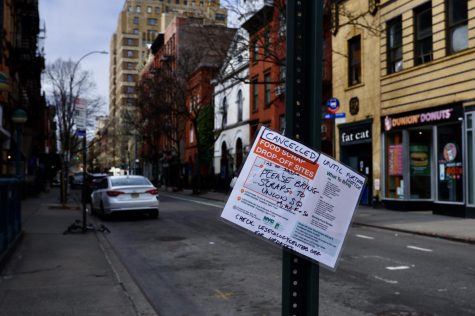 Vince Costello, FCLC '21, also chose to stay in his apartment in Harlem throughout the outbreak because he works as an EMT for Richmond County Ambulance. As the virus continues to spread through the city, Costello has worked some shifts. 
"Each EMT has been given one N95 mask to re-use for every single non-covid patient," Costello said. "There's simply not enough key equipment to go around." 
On March 23, NYC Mayor Bill de Blasio warned that the city might only have a week worth of medical resources left. In response to the scarcity, Fordham donated over 30,000 medical items to the city on March 28. 
"Emergency rooms are very packed, with people waiting on beds and chairs in hallways. It's pretty harrowing, I've never seen emergency rooms look like this," Costello continued. 
While he says that medical personnel are fatigued and on edge, there is a sense that everyone is fighting the virus together and doing their best. 
"I work with really great people and I'm really honored to be a part of the COVID-19 response," Costello said.