Mayor de Blasio's Botched Pandemic Response
Opinions Column: Looking on the Right Side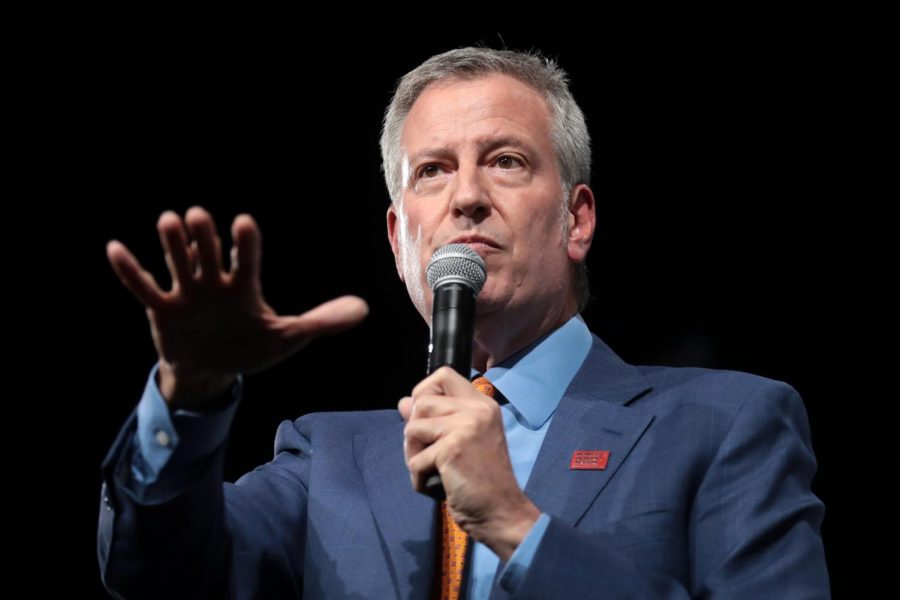 The world, the United States and the City of New York are seeing a crisis unlike any other. The rapid spread of coronavirus has had devastating effects on the economy and the personal lives of billions of people across the world. 
New York City remains the epicenter of the pandemic in the United States and continues to spread the virus rapidly among the densely populated 8,000,000 residents who call the five boroughs home. 
Unfortunately, New York City is helmed by Mayor Bill de Blasio, a man whose approval rating is amongst the worst in the country, with just 42% of New Yorkers finding him favorable. These numbers will surely get worse for de Blasio considering his handling of the coronavirus pandemic has consisted of nothing but fear mongering, blaming others like the Trump administration, and showing no resolve to make decisions to benefit New Yorkers.
For the entire duration of this pandemic, de Blasio has made it his business to offer no help to his constituents and instead spend his time on news networks playing the blame game. Parks across the five boroughs remain open despite being filled with people not heeding the guidelines of social distancing, and de Blasio waited too long to close New York City public schools, risking so many lives. In comparison, Mayor Eric Garcetti of Los Angeles has offered calming words to his constituents and even went as far as encouraging private religious participation during this tumultuous time along with taking appropriate actions in accordance with the recommendations of healthcare professionals.
While an argument can be made about the inaction in Washington, D.C., President Trump is the leader of the United States as a whole, not just New York, and he needs to ensure resources are dispersed equally among other states who have a growing need for materials as well. 
As a mayor who runs the United States' largest petri dish, de Blasio should be working instead to help those in the greatest need and ensuring that those at the front lines have what they need in order to stay safe. De Blasio tried to get those resources on March 6, but when he asked for help, it was too late, as personal protective equipment was in too high of demand. At that moment, he set his city on a course for the current state of uncertainty and lockdown that we live in now.
Before the number of confirmed coronavirus cases began to rise, de Blasio, along with other members of his administration including health commissioner Dr. Oxiris Barbot, urged New Yorkers to not change their lives. Even with the impending threat of a pandemic, they kept schools open and told millions to risk their lives every day. This happened as late as March 13, just days before numbers started to rapidly rise.
Nothing can fix previous mistakes made by de Blasio and his response team, but what can change is the message he conveys to New Yorkers. Right now, New York is on the global stage as a city enduring a pandemic of cataclysmic proportions. At the moment, one in every 1,000 New Yorkers has been diagnosed with coronavirus. It is hard to put into words the level of fear that is running through the minds of New Yorkers and their loved ones across the nation and the world. 
The daily circumstances we endure here in New York are characterized by turmoil. We are all indefinitely confined to our homes, unsure of when life will return to normal. Right now, hundreds of Fordham students are unsure of when they will be able to return to their dorm rooms and gather their belongings and are trying to adapt to the changes in online classes. 
Everywhere you go, circumstances have changed, and with that, there is unrest and concern. De Blasio knows this, and as a leader, he is one of the most important people to attempt to quell the fears that millions are currently living with.
"And after that, unfortunately, we think this crisis is going to grow, through April into May. That's the truth," de Blasio said in an interview on March 27 on Good Morning America. "We believe over half the people in this city will ultimately be infected. Over half."
Will more than 4,000,000 people get coronavirus? De Blasio believes so. Science didn't tell him that, he just said that to go against Trump who wrongly said in an interview with Sean Hannity that New York state did not need 30,000 ventilators. 
Dr. Deborah Birx of the White House Coronavirus Task Force said that the statistics being put out by some, including world leaders, are misleading and dangerous, and they would only occur under a specific set of circumstances that include no public cooperation with strict guidelines.
"If you do these projections, when you got to those projections that said like in Germany and others that implied that 60% or 50% of the population would get infected, I want to be very clear, the only way that happens is that this virus remains continuously moving through populations in this cycle, in the fall cycle, and another cycle," Birx said.
The alarmism de Blasio is putting out in all of his interviews is irresponsible and a major cause for concern. On every level of government, now is not the time to have "gotcha" moments with any political rivals. All hands must be on deck to help, not win a political fight. People are scared and concerned about the well-being of themselves and of loved ones. Times like these call for complete trust in elected officials of all levels of government. At this point, we're not getting that, and that must change. 
New York City is seeing travesty on an economic and human scale that has not been seen since 9/11. In times of crisis like the coronavirus pandemic, we need to depend on our leaders — even de Blasio — to properly guide us through this trying time and ease the minds of millions of unsure New Yorkers. 
For all levels of power and all political parties, facts and science need to prevail in this pandemic. With that, de Blasio needs to be reminded that he is a leader, and his sole duty is to prepare his city, educate his people and act as a comfort to all those who need it.
About the Writer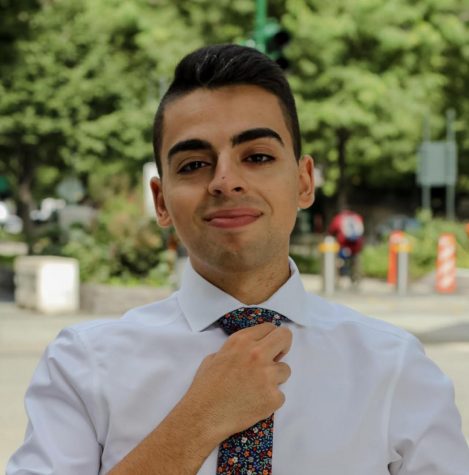 BRANDON SAPIENZA, Staff Writer
Brandon Sapienza, Fordham College at Lincoln Center '21, is studying journalism. He writes for the opinions section in The Observer, specializing in politics and the issues of our time. When he's not writing for the opinions section, Brandon spends his time enjoying hockey, baseball and stand-up comedy.