United Student Government Will Host 2020 Elections Online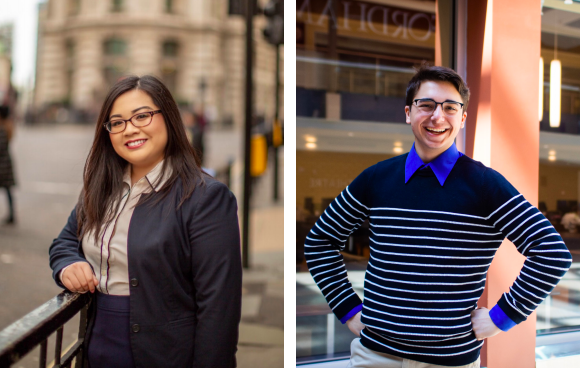 As Fordham students are spread across the globe for the remainder of the semester due to the COVID-19 outbreak, the United Student Government (USG) at Lincoln Center reevaluated its 2020 spring election process. 
Now, the usual process of candidates engaging in an in-person debate and putting up posters will be transitioned to online. The debate will be held virtually through Zoom on Friday, April 3 at 4:30 p.m. ET according to USG President Tina Thermadam, Fordham College at Lincoln Center (FCLC) '20. 
Thermadam said that USG is working on being able to record the debate and post it on other social media platforms. 
"I do see that this new way that we are doing things heavily relies on having an online presence but we are doing the best we can," said Anastasia Gomez, FCLC '20 and an election committee member. "We are trying to put it on mutual platforms such as Zoom and OrgSync." 
Those who are looking to run can now access the election package along with any other forms online. In the past, students needed 25 signatures to be eligible to run for the senate or 50 signatures for executive positions, but this rule has been abandoned for this year's election due to social distancing. 
"We thought that it would be in the best interest to try and make things as flexible as possible for students abroad for the circumstances of the population," Thermadam said.
For voting students, the process will remain similar to the way it has in the past. The only change besides the virtual debate is that the voting period will be extended to allow for multiple time zones, according to Gomez. 
"I hope that we do get the same, if not greater, turnout. This is a new reality we are set into so hopefully, people feel that much more compelled," Thermadam said. "We are trying to make this content accessible to everyone and hopefully we can." 
One USG presidential candidate, Robert Stryczek, Gabelli School of Business (GSB) '21, stated that last year, USG tabled for the election for multiple days, and they only received about 800 votes. The online campaigns are less personable, Stryczek said. "Fordham is a very personal place so a lot of people may not be paying attention to the election," he added.
Loreen Ruiz, FCLC '21, who is also currently running for USG president, echoed Stryczek's concerns. "I think the toughest part about online communication is that you don't get the in-person communication. Social media is going to be at the center point," she said. 
Thermadam stated that she hoped students would be able to use the online debate to get to know candidates as well as they have previously and use the convenience of online to their advantage. 
"I hope that we can still do the same things that we do in-person so that people can still see the candidates and feel compelled to make a vote and make a decision for what they want Fordham to look like next year," Thermadam said. 
The student voting period will begin on April 14 and close on April 16 on OrgSync.