New York's Cultural Institutions Shut Down Amid Coronavirus Concerns
As of Thursday, March 12, multiple New York City art and performance institutions have made closing announcements as a result of the growing coronavirus pandemic. Multiple of these come as a result of Gov. Andrew Cuomo's ban on groups of 500 or more people from gathering.
All performance groups hosted in Lincoln Center, including the Metropolitan Opera and the New York Philharmonic, have suspended all performances and screenings through the end of March. The New York Public Library (NYPL) for the Performing Arts also announced March 10 that it would suspend all programming and activities through March 31.
Olivia Stern, Fordham College at Lincoln Center (FCLC) '23 and a library page at the Performing Arts Library, commented on the effects of coronavirus fears at the library. "I've definitely noticed a difference lately in the changes being made," she said in a written statement. "The bathrooms smell like bleach because they are being cleaned more often, gloves are available for employees, hand sanitizer stationed on every floor, and wipes to wipe down desks and computers."
"I was working on Monday and I sneezed because I have allergies and a patron left the aisle I was in," she added. "There has definitely been less people coming compared to usual."
On March 13, the NYPL announced that it would shut down all of its branches from March 14 to 31. March 13 is the last day patrons can check out materials or pick up materials on hold.
Cuomo ordered the shutdown of all Broadway theaters as of 5 p.m. on Thursday, March 12. It is the first time Broadway has closed since a 2003 musician's strike, and the first time it will do so due to a public health concern.
The announcements came as a surprise to some. Corbin Gregg, FCLC '22, visited two Broadway shows with his mother the week before the shutdown, as fears around coronavirus began to heighten. "We weren't concerned at all," he said. "Nobody around us seemed sick and there was no point when we would have had contact with anyone that would have made us sick."
The shutdown will remain in effect until April 13. New Yorkers and tourists in all five boroughs have been affected, including college students.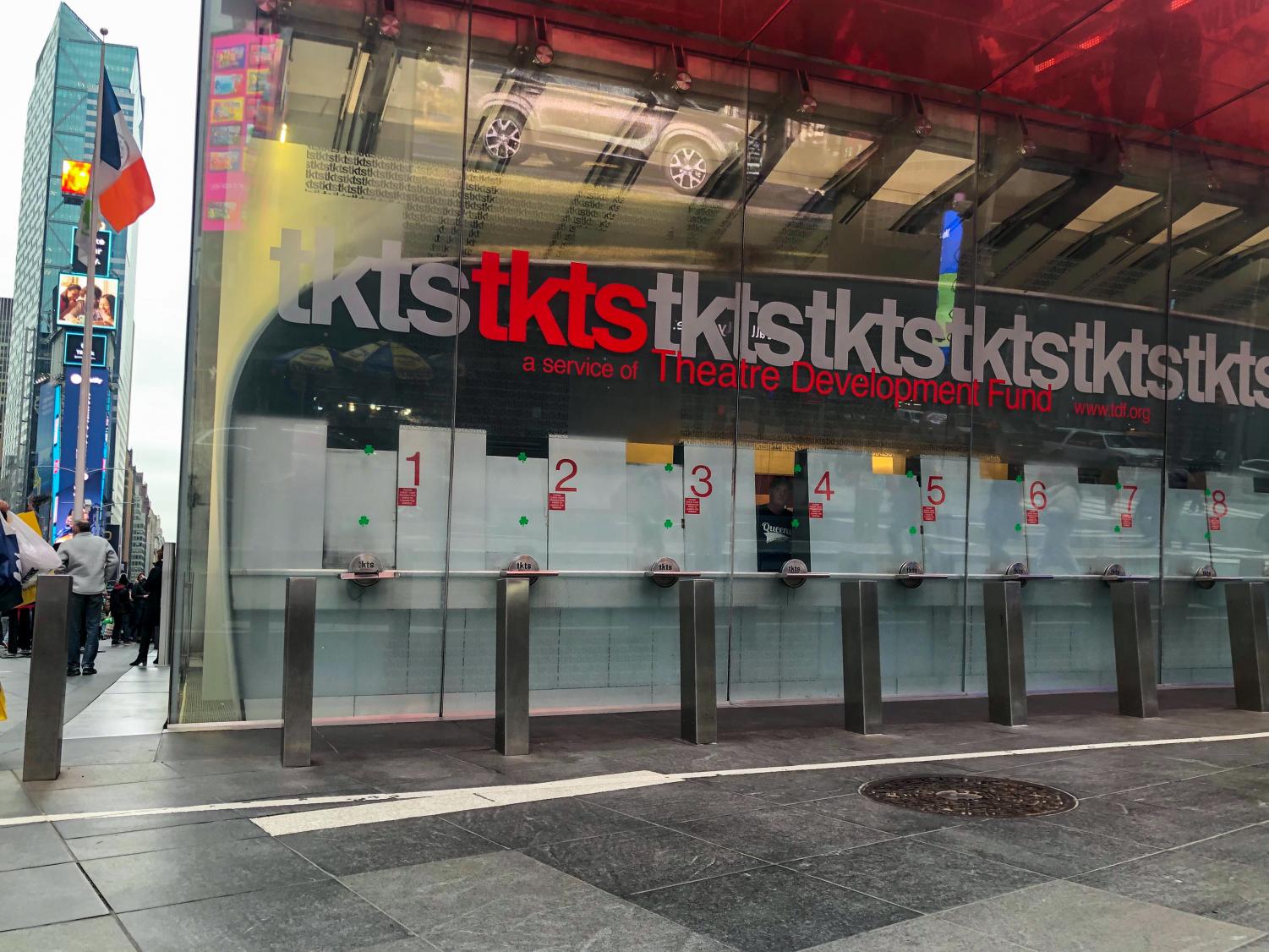 "I was supposed to see 'Company' tonight," said Rebecca Slaman, FCLC '20. "My mom organised all her friends to see it and they slowly dropped out one by one. We were scrambling to get those tickets claimed until Cuomo shut down Broadway … We were fully ready to go because until now the CDC said it was fine if you were healthy."
Slaman also works at Symphony Space, an entertainment venue on 96th Street. She said multiple entities had canceled their rentals of the venue leading up to the announcement, and many of her shifts were canceled as well before Symphony Space, too, announced its full temporary shutdown.
On Friday, March 13, Carnegie Hall and the three campuses of the Metropolitan Museum of Art will also close. Carnegie Hall will be closed for the remainder of the month, and the Met will be closed indefinitely.
Dan Weiss, president and CEO of the Metropolitan Museum, wrote in a statement on the museum's Twitter, "While we don't have any confirmed cases connected to the Museum, we believe that we must do all that we can to ensure a safe and healthy environment for our community."
This story was updated on March 13, 2020 with updated information on the NYPL's closures.