Writing a Movement, Directing a Retreat
Alexis Chapin reflects on a show in flux, and Isabel Edwards reflects on her final studio production
By VICKY CARMENATE
Staff Writer
At this point in the studio season, we are seeing playwrights who have been working restlessly towards the debuts of their shows. Playwriting major Alexis Chapin, Fordham College at Lincoln Center (FCLC) '21, was set to debut her show "Madeline May Saves the World," an experimental commentary on the environmental crisis that has been emerging within the past few years, from March 11-13.
Due to the spread of COVID-19, Fordham has suspended all classes and school events, so the production is on hold. "I know the performance is not canceled right now," Chapin said. "We will be picking up right after we come back from our extended break."
The show is about two girls who are eager to help change the environmental situation that they are in. One of the girls, Aiden, who is into cybersecurity, hacks into the Instagram account of Madeline May, a celebrity with a large platform. Aiden is now faced with one problem: "She can tell the whole world, 'Hey, pay attention to the climate crisis, this is serious,' but should she do that?" said Chapin. 
Chapin gained inspiration for her own play after seeing "Bandersnatch," Black Mirror's interactive film on Netflix. "As I was watching I thought, what would happen if a play was a make-your-own-adventure? Would that even work in a theatre context?"
"I was really inspired to create a show that was entertaining and that people could sit down and spend an evening for, but also, if they want to, they can get up and interact," Chapin said. 
Experimental theater is not something that Chapin has been familiar with in the past, so the process of making this show come to life was a collective effort. The feedback from director Madeline Barasch as well as the actors allows Chapin to "make new drafts as rehearsal goes on," she said.
Chapin also produced the play herself. With a small budget given by the Fordham Theatre department, she is put in charge of "managing all the elements that are coming together that you see during the show," like costume and set design.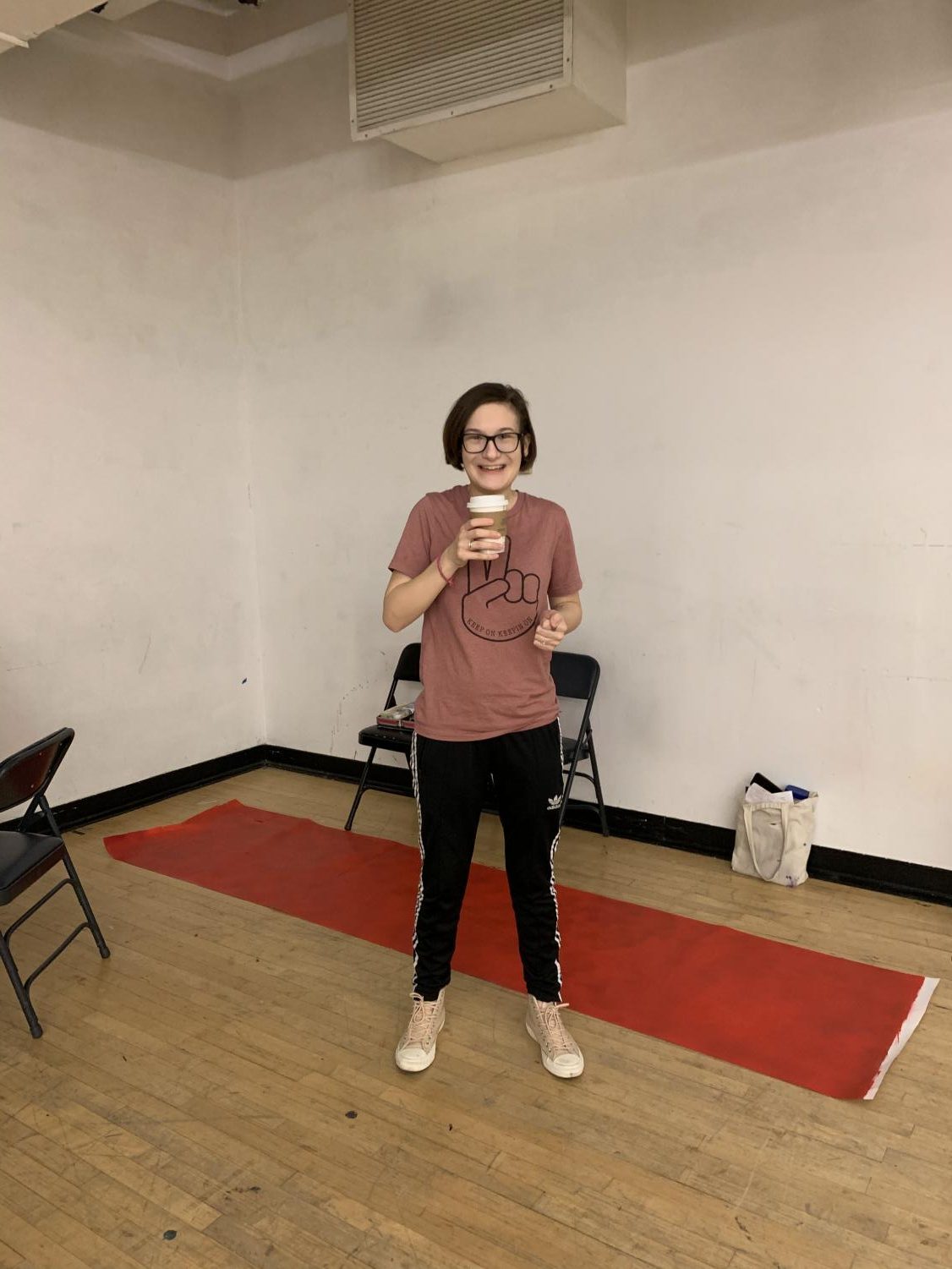 Chapin is not, however, new to the craziness of the rehearsal process. Last year, her play "March On!" was produced for the studio season. "It was about the Vietnam War protests and the women's march protest and kind of talking about protest movements in general," Chapin said. "'Madeline May Saves the World' is sort of a similar political activist spirit." 
With the urgency of climate change increasing, Chapin saw the issues in the world around her to create a piece that is experimental and relays an important message. Audience members will gain the opportunity to break the barrier between the actors and the audience and learn more about the environmental crisis that the world is facing today. 
Chapin hopes audience members leave with a sense of drive to create change in their own lives. "I want the audience to really think about one small action that they can do in the next 24 hours, and then think about something that they could do over the course of the year," she said, "I hope that this play doesn't scare people but empowers them to take action."
For more information or tickets, email [email protected]. 
By JOHANNA CYRAN 
Contributing Writer
Fordham Theatre's production of "Small Mouth Sounds" provided audiences with a resounding reckoning without the cast making much audible noise at all. In an artistic creation where stretches of silence replaced mainstream dialogue, both actors and patrons alike were pushed to explore the complexities of connectivity. The exhibition of control over sound and suppression of our responsive human instinct mirrored the discipline, maturity and wisdom evident in Isabel Edwards, FCLC '20. 
The play, written by Bess Wohl and directed by Edwards, ran from March 2-4 in the Veronica Lally Kehoe Studio Theatre. The show was sold out, with audience members witnessing approximately two hours of ebbs, flows and awkwardness that arise during a silent retreat undergone by six strangers.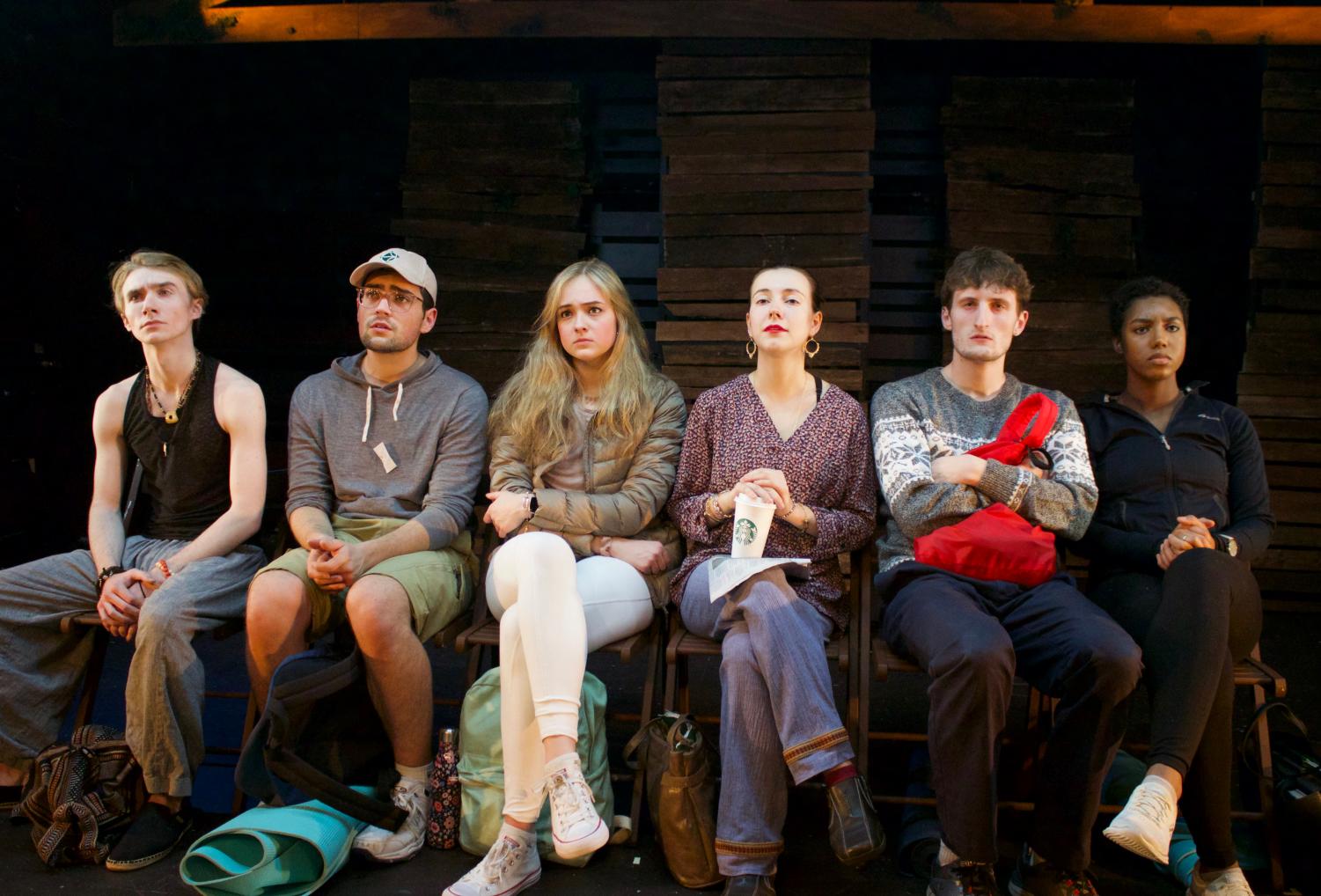 The diverse characters all struggled with different baggage  —  from breakups in the digital age to giant bug bites and everything in between — and provided glimpses of their lives in very nuanced ways. Isolated monologues shifted the space from comedic and curious to urgent and reflective, as in the moment where a soliloquy by one of the retreat attendees leads to a confrontation of global warming and selfishness. The presence of the narrator/retreat leader, played by Daniel Camou, FCLC '20, guides the audience through the entire production with warmth and familiarity. The satirization of gurus provides a common ground in the age of Goop and wellness fads, and the whimsical and ridiculous stories he tells the six silent companions remind us that even the most serious of lessons can be delivered with laughs. 
While each character brought intrigue, lessons and laughs to the space, it is equally as important to place the spotlight on what happens behind the scenes. Edwards is not new to the acting or directing world, and she spoke about how, while "Small Mouth Sounds" exhibited range and self - control from start to finish, a paradox became evident. Edwards cited one of the biggest lessons she learned during her theatre career at Fordham: "No matter how much you plan or prepare, there is so much that is out of your control. Some of the greatest moments I have found have come from letting myself or others say that we are not actually sure what is going to happen next or why it is happening at all."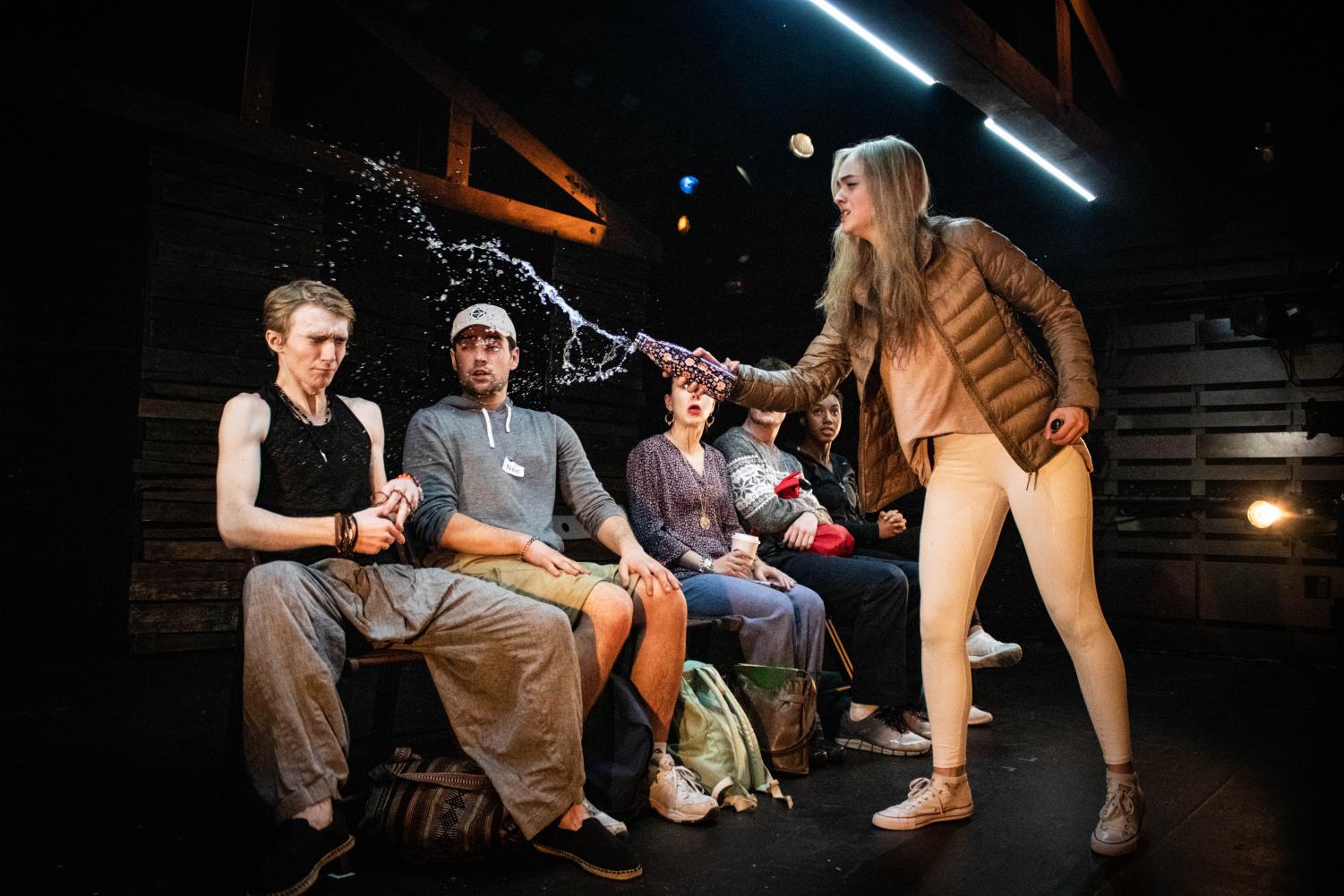 Directors are tasked with a long laundry list of responsibilities and decisions when it comes to the play they're leading. Many leaders and directors within the theatre dedicate energy to the aspect of the audience take away. Edwards said one of her desired lessons was that, "It's important to remember and meditate on things that are meant to be felt rather than spoken out loud and understood … There is an emotional life that this play advocates for outside of cerebral logic." 
Ahead of her graduation in May, Edwards will continue her theatre career as the director of and a collaborator on the upcoming one-woman sketch comedy show, "Breeches & Cream," by Ashley Everhart, FCLC '20.