Which Gym Is Fit for You?
Working out is an essential activity for those looking to lose weight, build muscle, improve stamina or live a healthy lifestyle. For most people there are three broad options: exercise at home, run aimlessly around the city or go to a gym. For Fordham students who choose a gym, there are four popular options: the free student gym at Fordham Lincoln Center (LC), two separate facilities at the Rose Hill (RH) campus and a discounted semester-based membership at the West Side YMCA.
To figure out which of the four options is best for students at LC, for the sake of both your workout and your money, I went to all four gyms. 
Located in McMahon 108, the LC gym is by far the smallest gym I have ever entered. The gym is smaller than two Lowenstein classrooms combined. It is very cardio-heavy, and if all you're looking for are treadmills, ellipticals and bikes, this is a solid option. In fact, over half the entire gym is a variety of these three machines. 
If you aren't focused on cardio, your options are limited. Despite the new renovation as of last year, consisting of an increase in the number of cardio machines and newly painted yellow walls, the gym is lacking in all other areas. While this is the closest and cheapest option, the lack of variety makes getting a good, well-rounded workout difficult — but not impossible.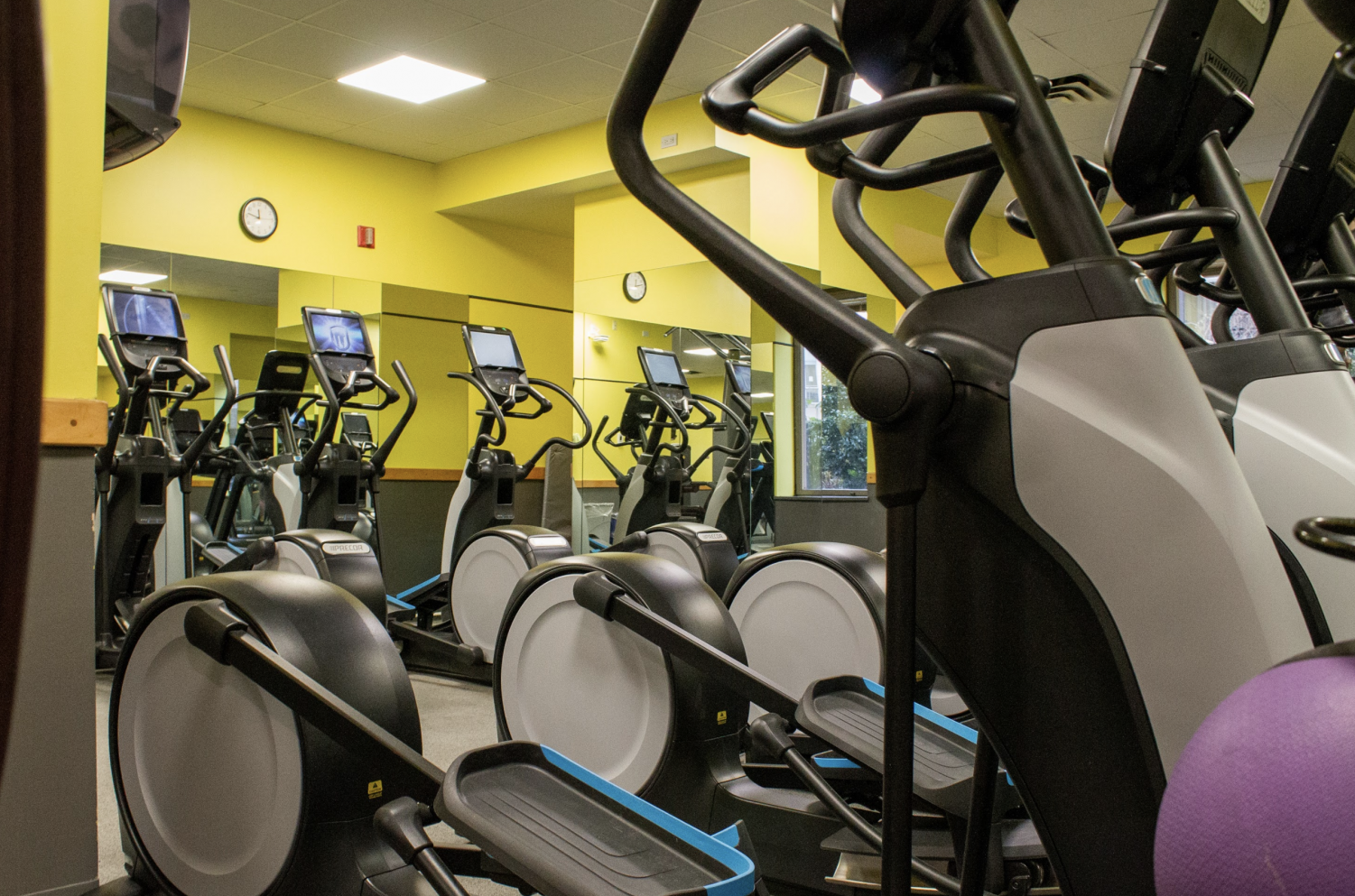 Much like the LC gym, the first thing I noticed upon entering the RH gym was the comparatively large amount of space allocated for cardio machines. Regardless, this gym has everything you need for a sufficient workout. Although there is a distinguished section for free weights — meaning the squat racks, bench presses and dumbells in the back — the entire gym seems to lack any organizational system. All other machines are around the walls of the main cardio room. 
Even though this is a free and reasonable option for LC students, it is too impractical. Whether you pay $7 for a round trip with the Ram Van or $5.50 for a round trip through the subway, the time and money spent on the commute really makes this the worst option. However, if you take a class at RH, I would recommend checking out their gym. 
Another facility offered at RH is the Vince Lombardi Center. With a weird and expensive pay structure, it seems as though earlier months in the academic year cost more, with a bi-monthly cost of $125 for September and October as opposed to $75 for May and June. 
Nevertheless, if you can see past the cost, this facility is more sports-oriented, containing four full basketball courts, two tennis courts, two volleyball courts, a four-lane track and an eight-lane pool with diving boards. Despite its impressive offerings, for LC students, this is the worst option on all three fronts of cost, convenience and quality. 
Located on Broadway and West 63rd Street, the West Side YMCA gym is undoubtedly the largest gym a LC student could feasibly access. There is an entire section dedicated to cardio, another section for free weights, many small rooms with various machines, two pools and a basketball court. In terms of quality, there is no beating the YMCA. 

In addition to its superior amenities, the YMCA offers their facilities to LC students at a discounted price of $115 for one semester. This is the most expensive option, but it is worth it for students seeking a comprehensive workout within walking distance of their campus.
While my considerations are based solely on quality, if I were to judge by other factors, the list would be very different. For example, if you want the most convenient option, the FCLC gym is clearly optimal. If you want the most economic option without sacrificing quality, the RH gym is best if you don't mind the trek. 
When looking for the right gym, there are several options of varying quality for LC students to explore. In addition to quality, most students must also account for affordability and proximity, and finding the right balance among these three factors can be difficult. Students who find this too difficult often find themselves skipping exercise altogether. Perhaps they should consider running aimlessly around the city.