The Rise and Fall of the Rameses Dynasty
The macabre, strange and hopelessly true tale of Fordham's live mascots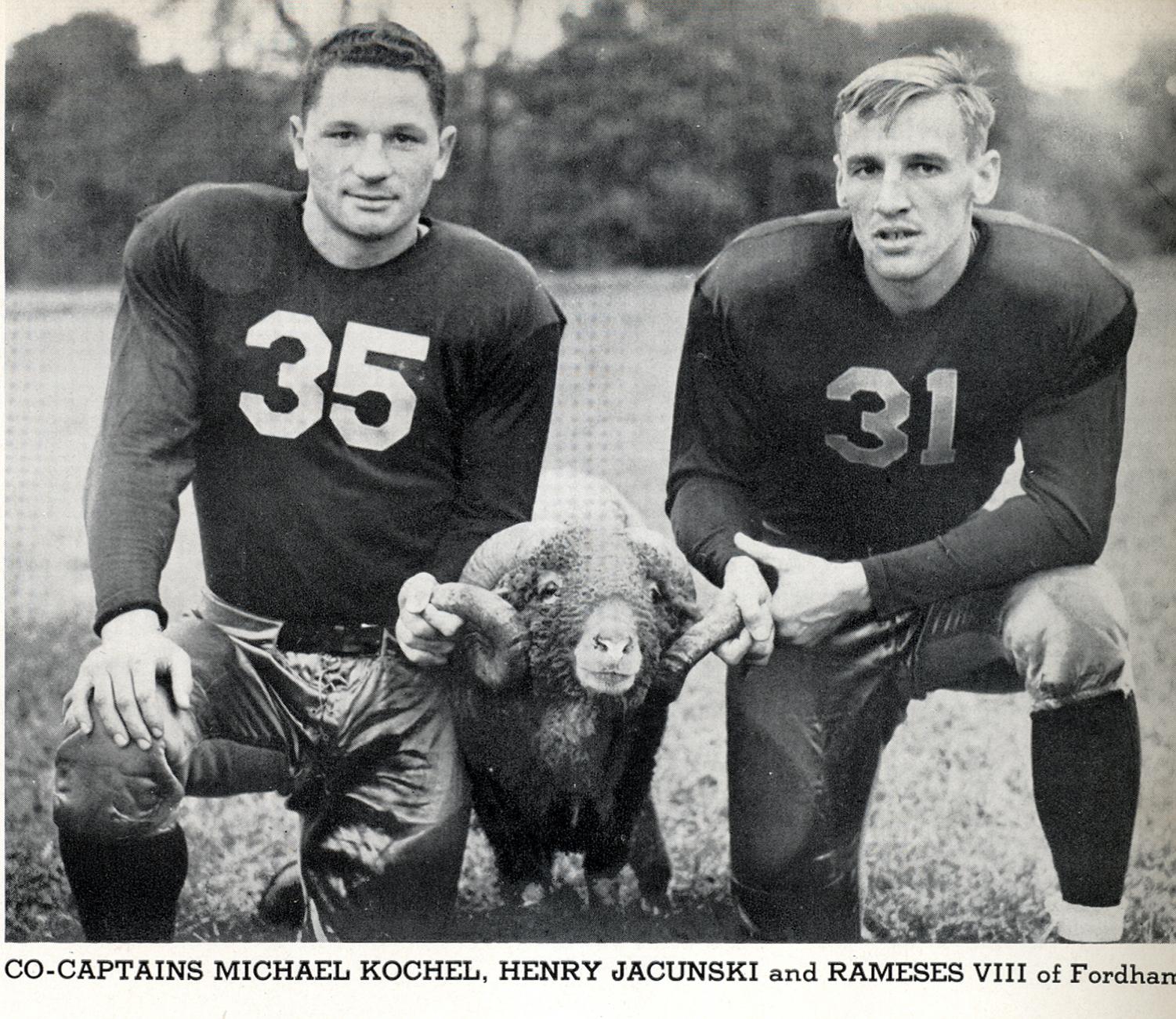 The best spooky stories are the true ones. For an example of that, you don't even have to go beyond Fordham's gates, but you may have to look a little lower than eye level.
At what? At Fordham's live mascots. 
From 1925 to 1978, Fordham maintained live rams who were trotted out during sporting events to represent our school pride. 
These brave rams lived in a hutch constructed for them originally behind Queen's Court at Fordham's Rose Hill campus. After the original shed burned down in 1960 due to a mysterious fire, it was renovated into a 1260-cubic-foot "Ram Hall" by the father of Princess Grace of Monaco, an Irish Catholic who ran a bricklaying business.
The rams' quarters, while not palatial, were fit for royalty, as they were "plated with asbestos" and given a fire extinguisher to ensure safety.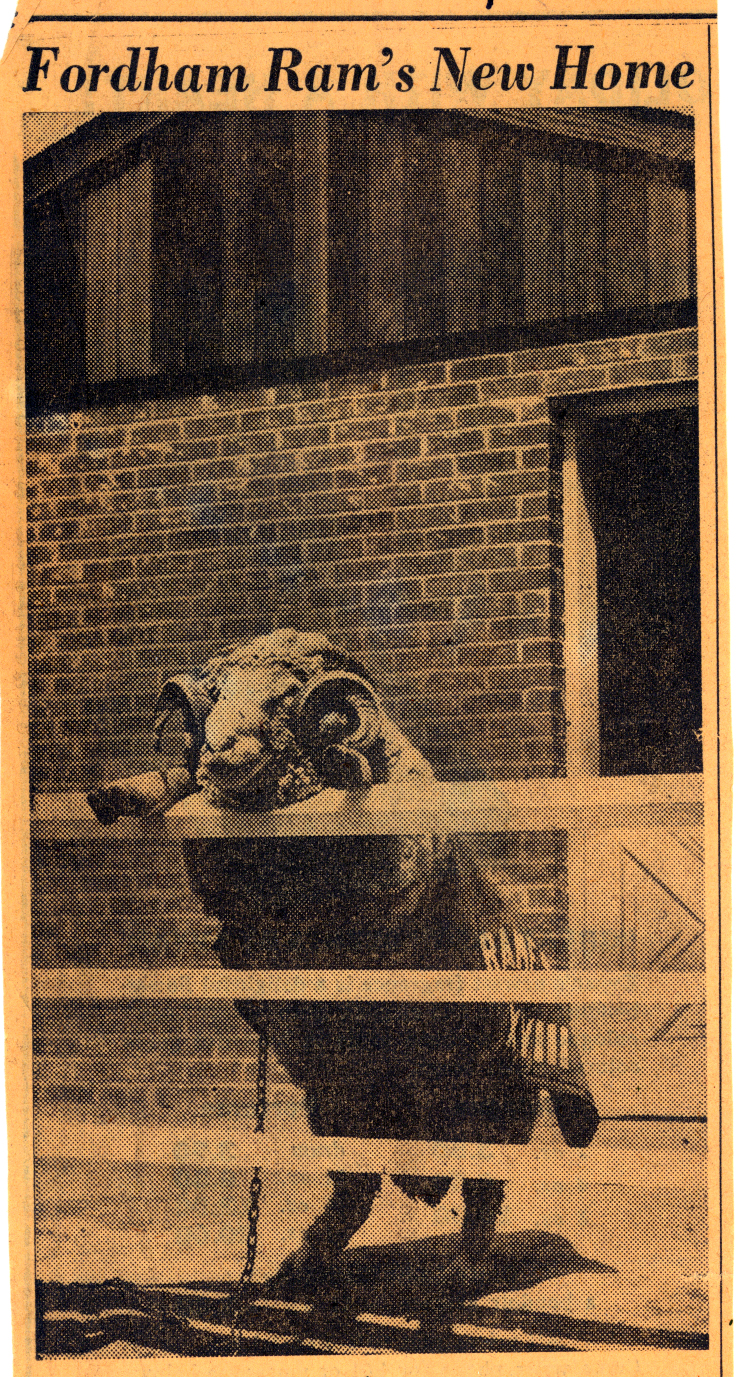 The rams would need all the safety measures they could get. While many of them lived short lives, each one became a legend. 
Fordham's first ram, appropriately named Rameses I, reigned only briefly. This was not due to the typical concerns of a sovereign, such as a revolt by the people or a coup d'état, but instead a plot most foul.
In 1927, the reign of Rameses I came to an unexpected end when students from a rival university sent him to a slaughterhouse. 
This was not the end of Rameses I, however. After his life came to a tragic end, several students retrieved his body and, like the Egyptian emperor from whom he derives his name, his body was preserved for eternity. His taxidermied head was kept in The Ram office from 1928 to at least 1935.
Many of his successors met similar tragic fates: Rameses II was also sent a slaughterhouse, Rameses III succumbed to a pack of wild dogs and Rameses XVIII died of cirrhosis of the liver from alcohol that his caretakers — officially titled "Ramkeepers" —  would give him after Fordham's athletic wins. 
During World War II, eight members of the Rameses line visited Fordham servicemen in Europe, with one of those ambassadors, Rameses VIII, becoming a local star after he accompanied models during a fashion show to support the British Relief Society.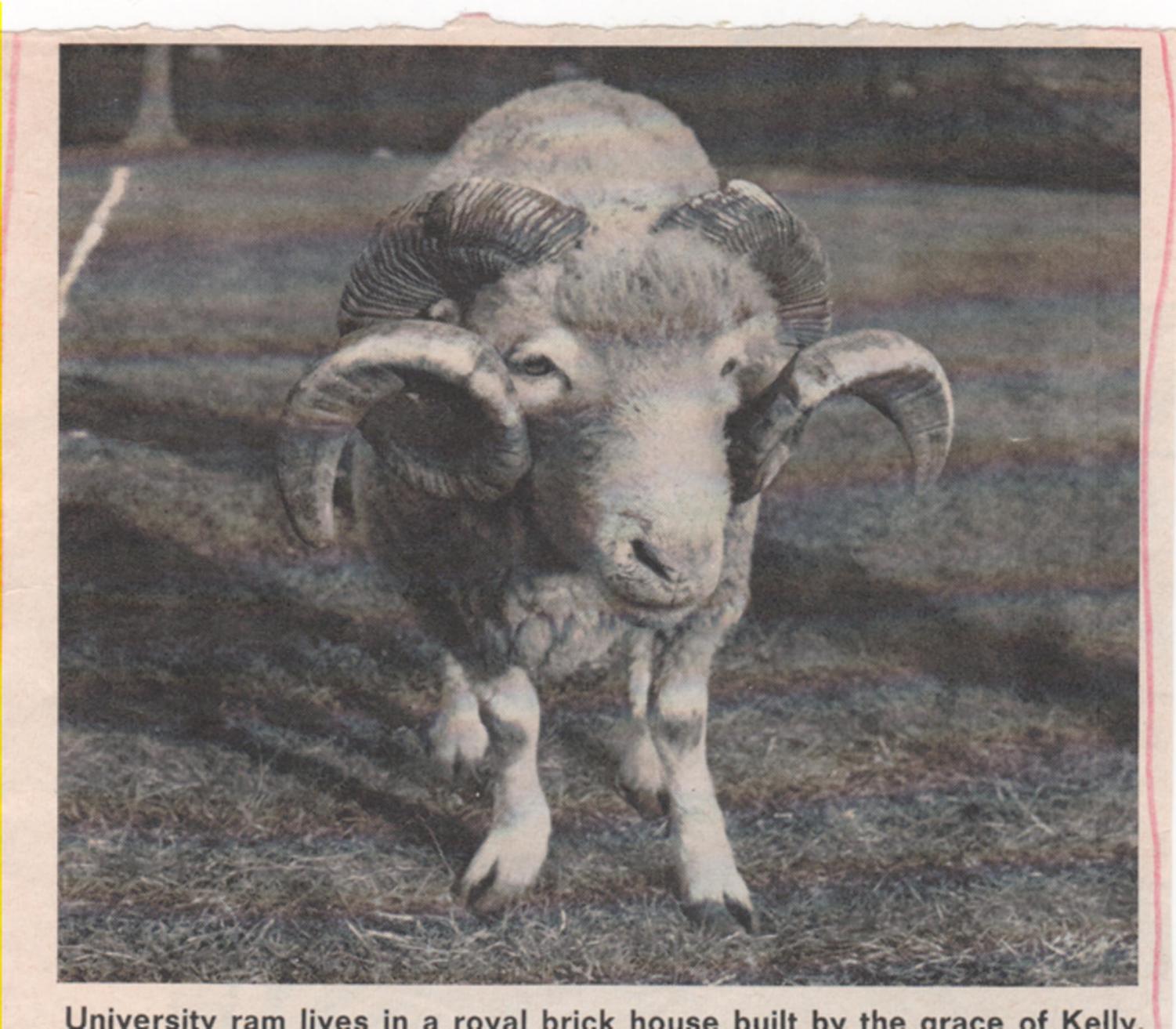 At home, the Rameses dynasty was under threat on every front by rival universities. Every athletic rival Fordham ever had (and some it didn't) took turns ram-napping Fordham's prized rulers. These schools — which included Georgetown, Iona, NYU, Seton Hall, Manhattan and seemingly every other collegiate school within the tri-state area — made a game of stealing Fordham's mascots before big football games, only revealing their culpability at the game itself. 
In 1933, the New York State Police had to become involved after NYU students absconded with Rameses V for two days, travelling over 300 miles and ending up "somewhere in Connecticut." His exact location has been lost to history, but the state police contacted their Connecticut counterparts who retrieved the mascot and raced him to the New York border so that he could make the big Fordham-NYU football game. 
Thankfully, there were no injuries save for "several painful bruises inflicted by the bucking Rameses on the police who had been his benefactors."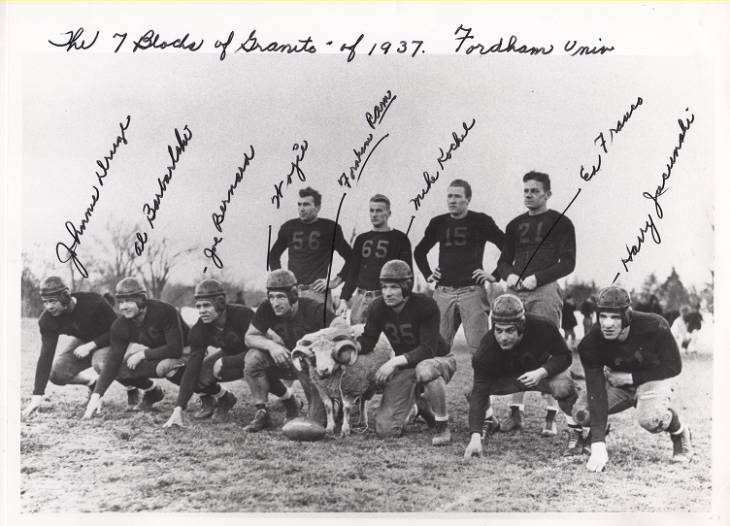 Fordham students did not take this contant ram-napping lying down, and would frequently guard the ram's quarters to prevent Rameses' being taken hostage and take revenge against those who dared to trample upon their mighty mascot.  
In 1948, The Ram solicited "Fordham men with spirit" to guard the ram from NYU students, whom they expected to "declare an open season on all rams in the Bronx," as "it would be very discouraging to have him show up at the Polo Grounds on November 27 on the wrong side of the field." 
These ram-napping escapades could be brutal. In 1965, The Ram reported that Fordham students had prevented a ram-napping attempt by students from Iona College in New Rochelle, New York, for the second time in two weeks. They commented: "Last week we weren't so lucky and Rameses XX had some uncomfortable moments. Tuesday the boys from New Rochelle had a couple of uncomfortable moments."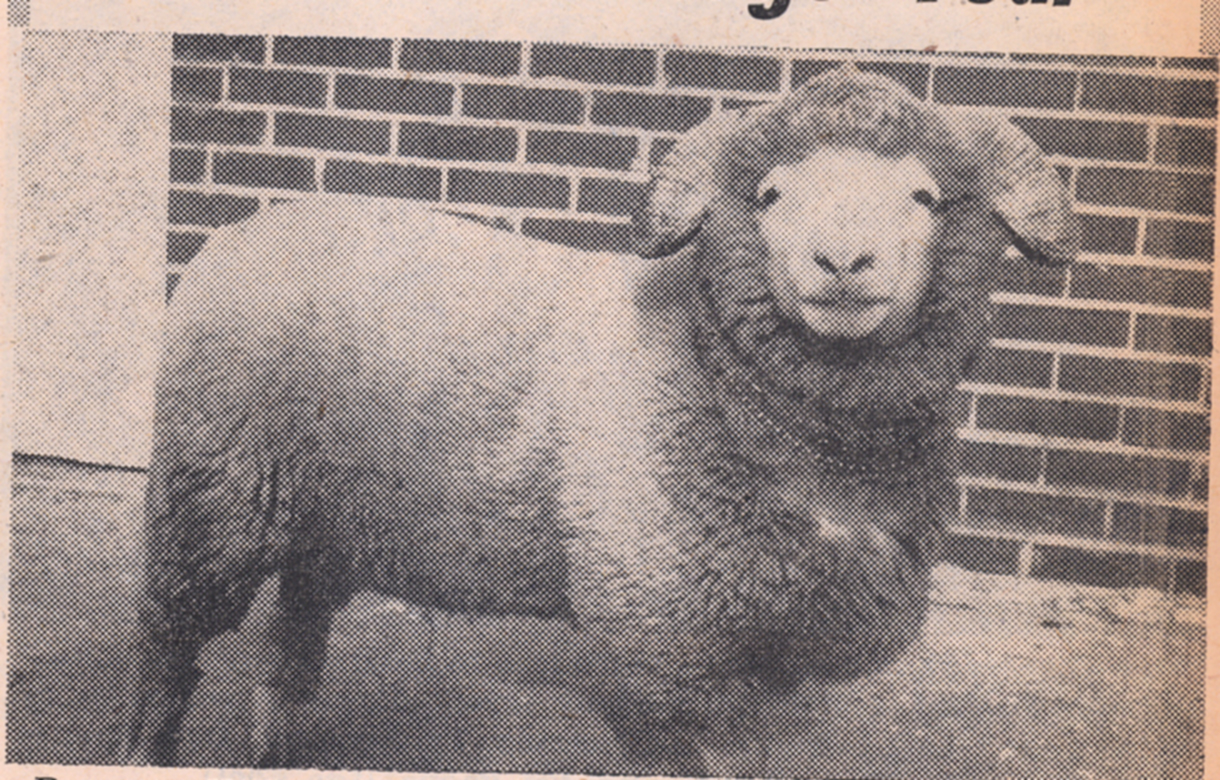 Once, these non-stop hostage attempts led to a press stunt which became the stuff of legend when Rameses XIX, called "Thumper," was kidnapped by students from Manhattan College, dyed bright green (Manhattan's colors) and left in front of the Madison Square Garden Circus, which claimed him in press releases as an "Irish dog act." 
According to The New York Daily Mirror, which ran a center spread on the event, a couple of Fordham students came and persuaded Rameses XIX with a handful of oats to be "taken away for a bubble bath."
One of Rameses XIX's successors, Rameses XXI, while he reigned longer than most, was a helpless victim of kidnapping schemes, and actually ended up spending more time at other universities in the New York area than he ever did at Fordham. 
Some rams, however, managed to hold onto their throne for years or left power of their own volition, especially in the dying days of the empire. Rameses XX, who ruled during the mid-1960s — better known as "Fatty" — peacefully died of pneumonia. Rameses XXIV was forced to abdicate when "he" gave birth to a baby ewe and his subjects realized that Rameses XXIV was not, in fact, a ram. Rameses XXIII grew old enough to retire, and when his beard turned gray, moved to Birch Hill Game Farm in upstate New York. 
Despite this string of successes, the Rameses empire went out with a bang, not a whimper. 
On Dec. 10, 1975, The Ram reported that Rameses XXVII broke his neck by accidentally twisting his head in the fence surrounding his pen, and that there were no plans by the administration to appoint a successor. 
One was found, however, when a student donated a ram from his family farm in exchange for the baby ewe and Rameses XXIV. This very last live mascot, Rameses XXVIII, was put to sleep in 1978 due to incurable gangrene caused by being kicked by a stallion at a stable.
Fordham's administration, disenchanted from live mascots due to the constant kidnapping, rising health expenses and violent deaths, decided to end the reign of the live mascots following the death of Rameses XXVIII.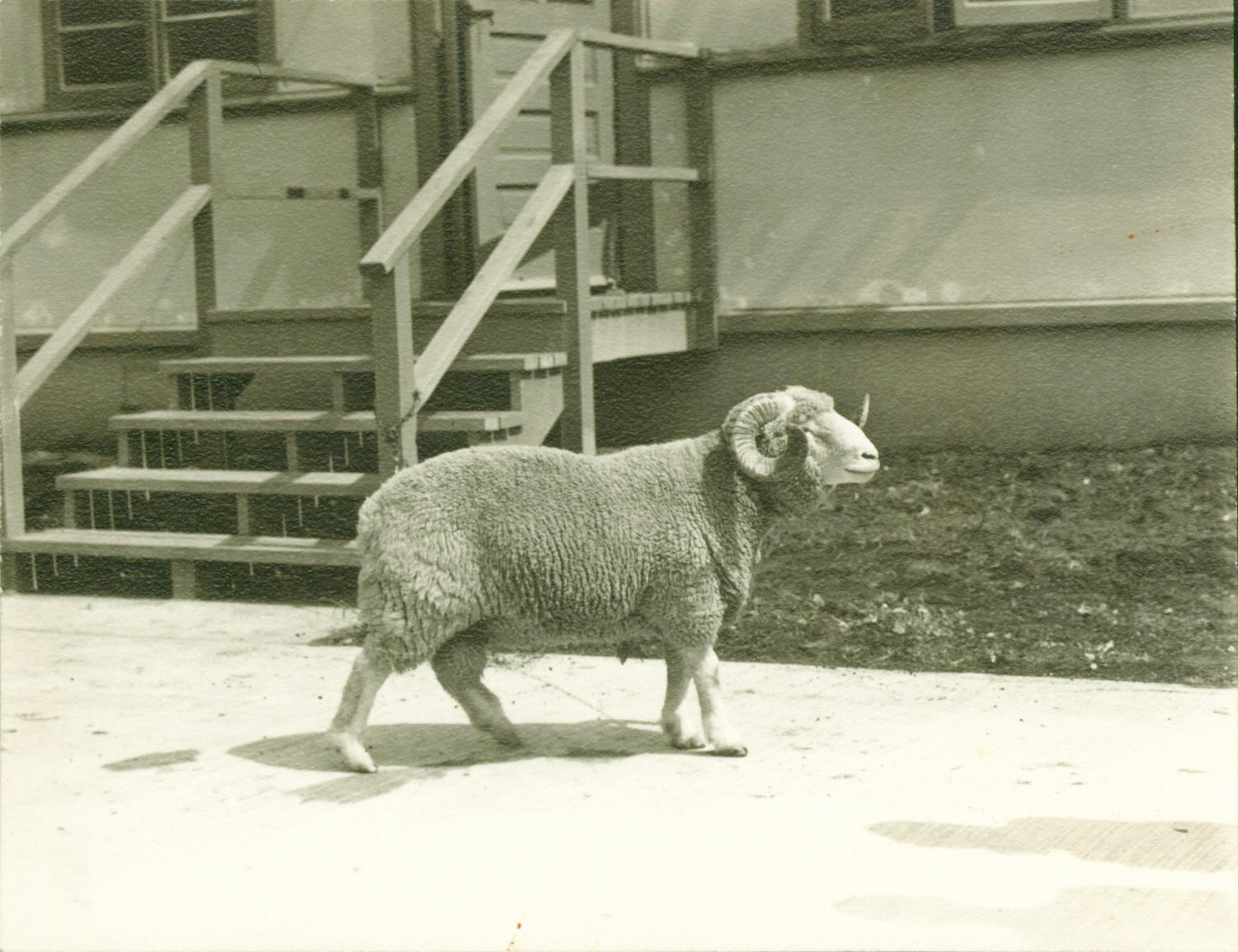 Ever since, their duties have been assumed by Fordham students in ram costumes, a mere vestige of what once was. 
The Rameses dynasty, which featured over 20 heirs, shares a bloody, twisted history, made all the more shocking by its complete accuracy. 
So this Halloween, show your respect for the sacrifice that these brave and noble rams made for our university.