Review: "Light Shining in Buckinghamshire" and the Revolution that Never Happened
The ground does shake in the course interior of New York Theater Workshop's East Village house. It rattles and convulses with the brandished shudders of revolution, and its floorboards tremor with every urgent plunge toward rapture. But this theater flails and stumbles, too, slumps over with drunken indifference and rolls on its side in a careless, disheveled exhaustion just the same.
Directed by Rachel Chavkin ("Hadestown," "Natasha, Pierre & the Great Comet of 1812"), Caryl Churchill's multiplex, backbreaking 1976 play of an English revolution that never quite happened has been revived again.
History weighs heavily on "Light Shining in Buckinghamshire." The king imprisoned and the monarchy disassembled, the play is set in 17th century England as revolutionaries and disorganized rebels, guided by religious fanaticism of Oliver Cromwell's promised land, scramble to construct and maintain a new government, slowly sinking toward failure.
In the 1970s, Churchill wrote the play after a three-week-long workshop during which a group of actors improvised their way through the issues and contentions at the center of England's civil war. What resulted is a play framed by long, difficult, often abstract scenes in which a small cast of seven actors – each switching between several characters regularly, at times confusingly and with little regard for an audience's ability to keep up –  sit and debate the existential questions of life, liberty and revolution, flailing from one human extreme to another.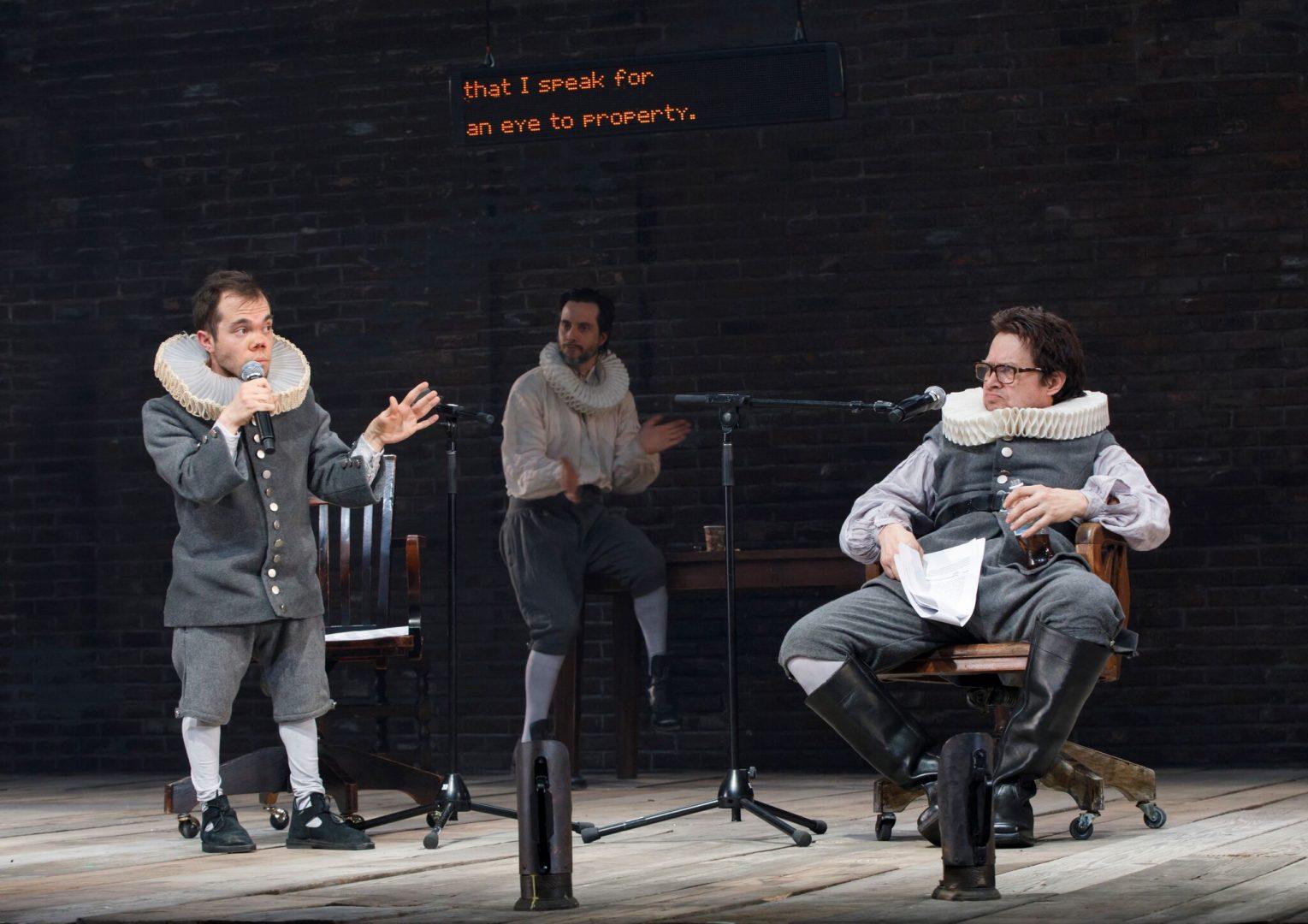 "Buckinghamshire" is a mammoth play as much about rebellion as it is about the sardonic, petty monotony needed to sustain any prolonged effort for change; and, in effect, Churchill purposefully attempts to exhaust her audience. If the play begins with a deafening cry for unrest, then it ends in total disarray, each of its characters as drunk and unnerved to the size of their project as the other.
In the quiet aftermath of revolutionary fervor, Churchill asks us to wait out the clock on revolution, to wade in the tedious, painstaking stillness after the cannonade of rebellion has gone out and to stir in our seats as a spectacle of human failure unfolds before us.
And while I found the leaden content of this play a thrilling challenge — indeed, Churchill writes with a gravity and plain truth unlike any other modern playwright — whether audiences will have, or should be expected to have, the stamina to sit out the slow descent of this behemoth is another matter entirely.
But Chavkin, who in the past few seasons has proven herself to be a master of folksy, down-to-earth and experimental theater, has done well to reckon with Churchill's monstrous task. She's assembled a well-prepared, amicable cast with an obvious eye toward body diversity — Matthew Jeffers, who gives a brilliant performance in his NYTW debut, has a rare form of dwarfism, Vinie Burrows ("The Wisteria Trees") is 89 years young and Gregg Mozgala has cerebral palsy — with notable performances given by Burrows and Evelyn Spahr ("The Post").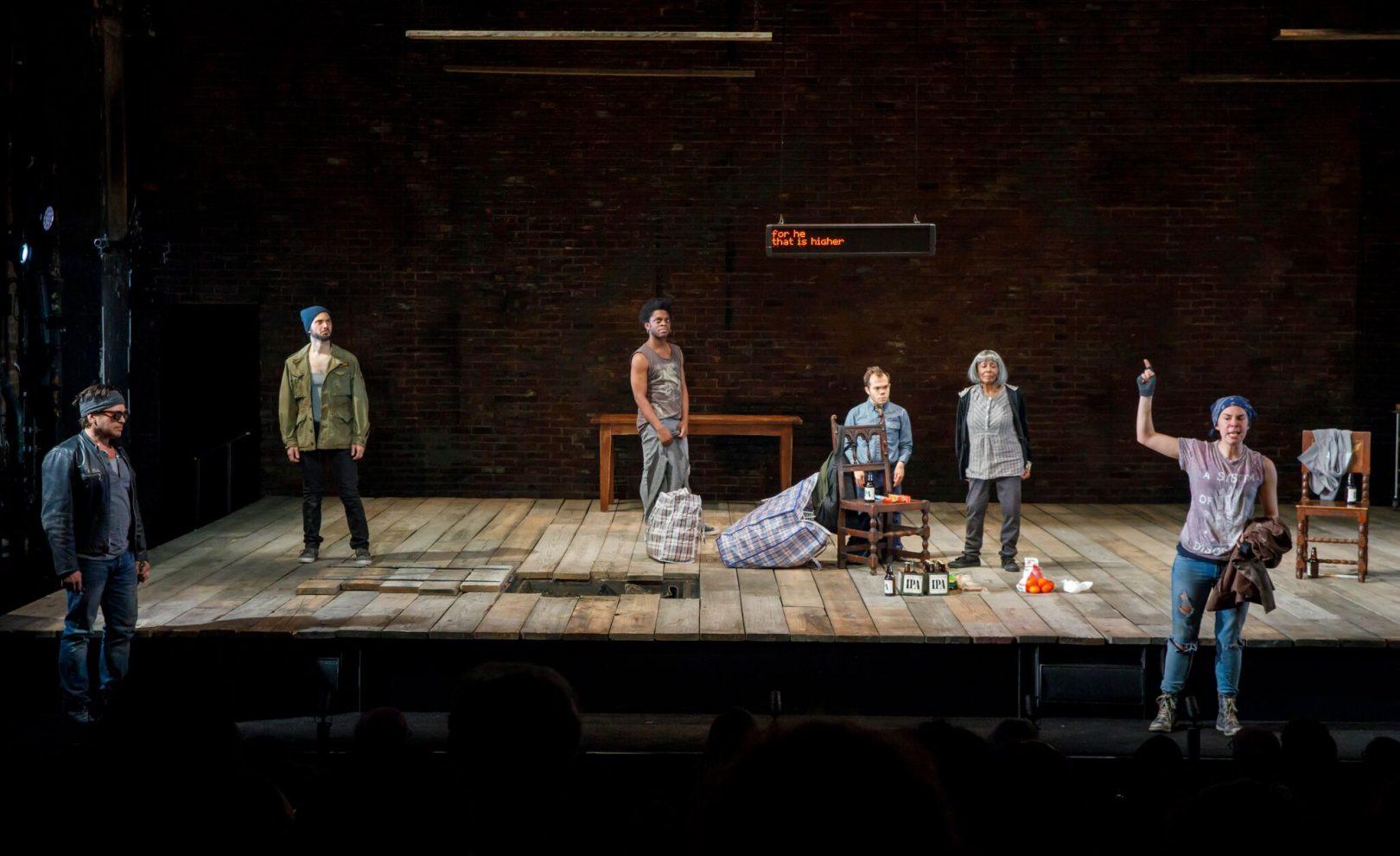 Toni-Leslie James' costumes ("Come From Away," "Jitney") beautifully evoke the ugly metamorphosis at the heart of this work, beginning in period attire and slowly progressing into sloppy contemporary wear – T-shirts and jeans and dirty sneakers – by the show's end, as if to imply that the experience of revolution has brought these 17th century characters into some jaded modernity. And the coupling of Isabella Byrd's striking, candlelight lighting design with a booming soundscape by Mikaal Sulaiman materializes throughout Chavkin's production as truly terrifying theater.
No doubt, there are moments of biting clarity in this otherwise dense, exceedingly academic study of human nature. Chavkin's staging is bleak, at times unusually and uncomfortably bare, laying Churchill's words plainly before us and confronting the playwright's demands with a blatancy and an urgency that, frankly, works. In a moment of plain honesty, Evelyn Spahr enters as a butcher, stands centerstage and dismantles a raw chicken. What begins as casual conversation between her and those in the theater, her customers, ends in a painful, wrenching diatribe that stabs deep into all those before her. "No. You've had your meat!" she yells directly into the audience, her veins popping from her throat. Others begin to run from the wings to restrain her. "If you can afford to buy meat, you've had your meat! You've had it! You've had it!"
There is reason, of course, for NYTW and Rachel Chavkin to again revive this difficult work. A show so plainly about momentum deferred, about dangerous, fanatic insurgencies, about bureaucracy, governmental ineffectiveness, stalemated debates, apathy, exhaustion, resignation and unavoidable evils so profoundly rings true in every aspect of American life that audiences will have no choice but to unearth some unfeigned worth, no matter how heavy the dirt.