Review: "My Fair Lady" is Newly Restored, Brilliantly Led by Lauren Ambrose
There is a distinct, delightful feeling that sails through the audience of a show as beloved as "My Fair Lady," a collective sigh of nostalgia that hushes the theater as classic ballads of love and longing drift from the stage. It's a feeling not easily indulged as honored, long-revered works begin to fall into the snares of antiquity, to recede into obsolescence as dusty illustrations of outdated stories.
But where others this season have failed to mount lovable productions of classic Broadway theater, Bartlett Sher's lush, elegant revival of "My Fair Lady" has been triumphantly successful.
It's to no surprise, of course. Sher has long proved himself an ascended master of the dignified revival, a resume of Tony-winning Lincoln Center Theater productions like "The King and I" and "South Pacific" affirming his ability to breathe fresh air into long-enduring staples of the musical theater canon.
A lot could have been at stake with a revival of "My Fair Lady" in 2018 – Eliza Doolittle molded from flower girl to English aristocrat in the image of a demanding and presumptuous Henry Higgins — but Sher's production feels as contemporary as ever, its characters like they may have been written yesterday.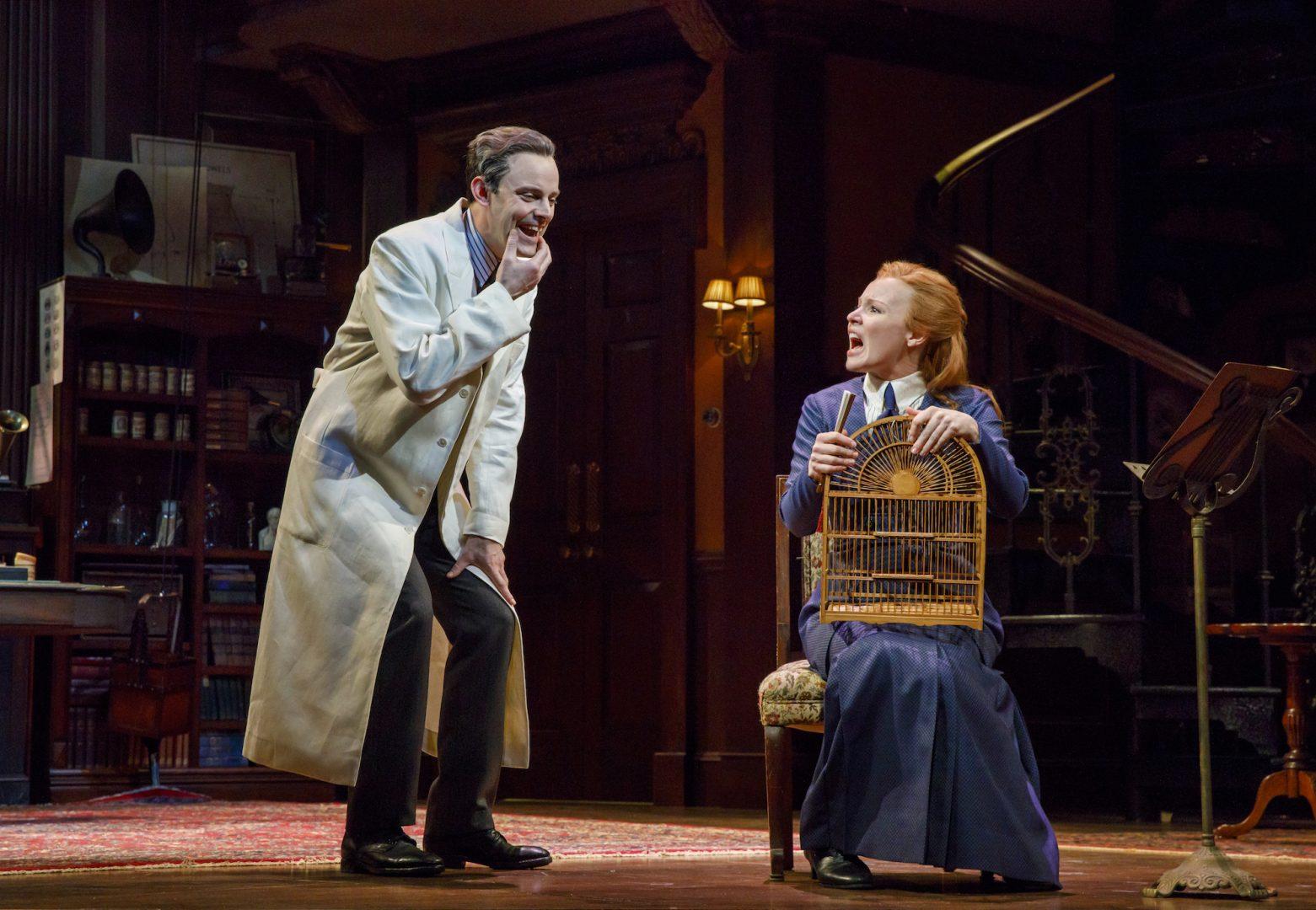 By all means, he's not done it alone. A carefully, cleverly selected cast has given life to this classic.
Lauren Ambrose ("Awake and Sing!," "Exit the King") gives a masterclass in leading-lady grace. When the Lincoln Center Theater announced the production's leading cast last fall, the dramatic actress seemed for many an unlikely choice for the role of Eliza Doolittle, at 40 perhaps a bit too mature for the famous ingenue. But on the show's opening, Ambrose takes the stage with a much-needed poise and maturity (not to say she isn't funny—because she is as silly and as playful in this role as she is graceful), elevating Eliza as a woman of powerful and strategic wit. Ambrose's "I Could Have Danced All Night" is as much a warm, wistful embrace of a treasured song as it is a testament to Eliza's enduring will.
She is a credit to those beloved women who've come before her, and she is everything posterity needed to thank this production.
Ambrose plays seamlessly alongside Harry Hadden-Paton ("The Crown"), who, as Henry Higgins, makes his Broadway debut in "My Fair Lady." Hadden-Paton's comedic sense, that English neuroticism so present in his style, is what's genius about his casting. Hadden-Paton plays a first-rate Henry Higgins, for sure, though what shines in his performance is a comic sensibility that relegates Higgins to absurdity; no longer a quick-witted, charmingly sarcastic leading man, Hadden-Paton's Henry Higgins (yikes, I know) is an amusing caricature of those vile, arrogant men who see themselves loftily above the ambitions of women.
The production doesn't shy from a warm embrace of tradition, though. Sher's revival of Lerner and Loewe's masterpiece features a restoration of the musical's original orchestral arrangements, saturating the Vivian Beaumont Theater with a luxurious, glowing realization of Loewe's original score by Tony-winning music director, Ted Sperling. Catherine Zuber's costumes ("JUNK," "The King and I") are gloriously evocative of the classic styles of "My Fair Lady" we've come to love, and Michael Yeargan's sets ("Oslo," "The King and I") are a star of this production themselves.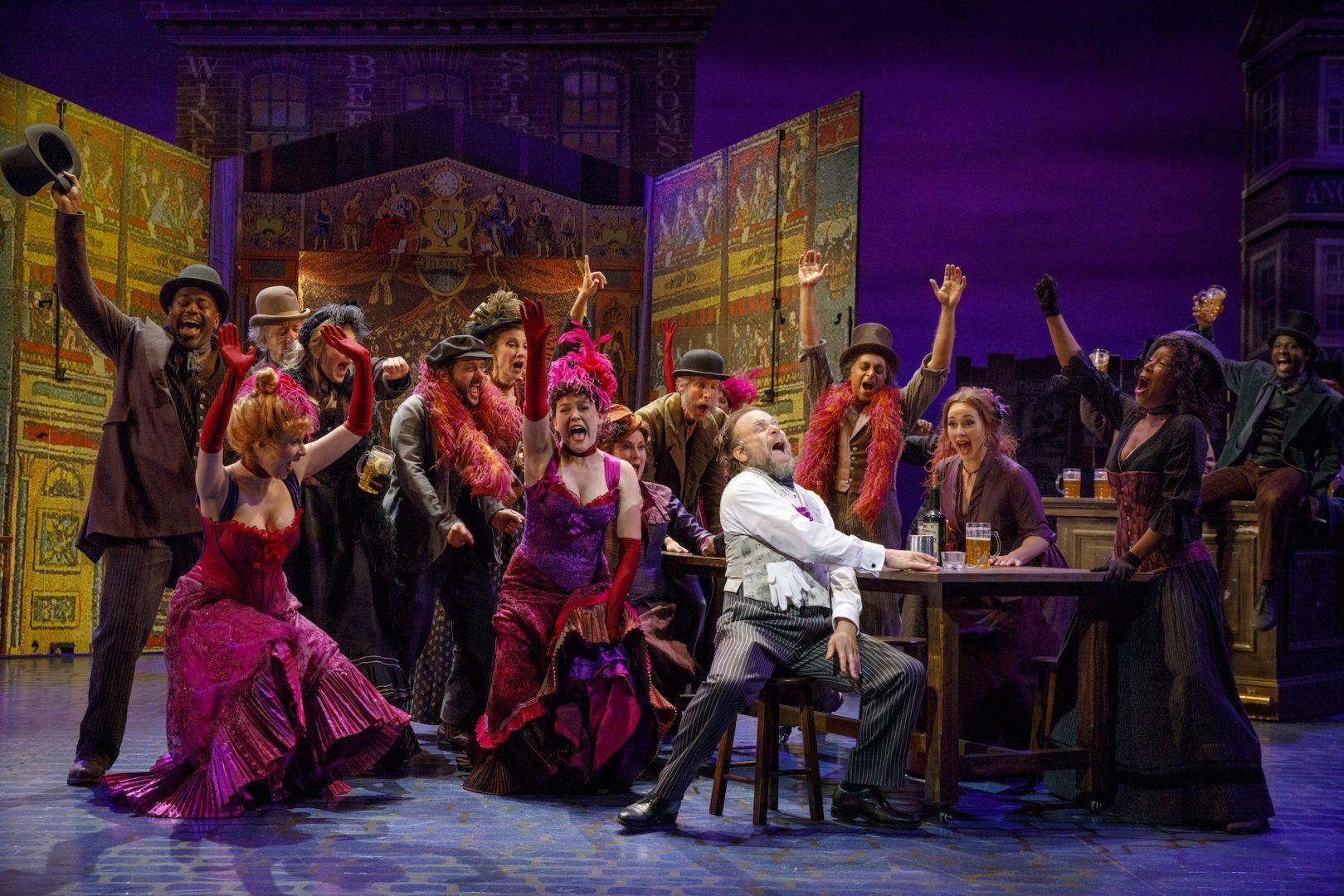 While the Vivian Beaumont has often proved a rather large, unwieldy stage to design, Yeargan has mastered this space with sets that are extravagantly reminiscent of classic Broadway design, mammoth in proportion and meticulous in detail. Henry Higgins' study, a two-story mahogany library that rotates on a turntable to spectacularly reveal a fully-realized English townhouse, is as much a character in this production as Higgins himself.
When it's all boiled down, what Sher has routinely demonstrated is a meticulous formula for producing impeccable attempts at revival. He's intuitively grasped something that seems to evade many Broadway directors: success comes not with grand gestures of modernization, not with stagnant, straight recreations, either, but with careful, nuanced direction angled toward a talented cast of actors who can delicately inflect modernity into storied words. Cradle them in a lavish, nostalgic production, and you have a hit.
And the slippers. I can't forget about the slippers. Perhaps no other moment in this production better reflects the intellect with which Sher has presented his revival than that controversial final line – that ask of Higgins for Eliza to assume the role of duteous housewife by retrieving his slippers. In Sher's production, Ambrose simply walks to Higgins, touches his face in momentous silence and runs off the stage, through the audience and out of the theater, bathed in light as the house falls into darkness – flying away to retrieve the slippers, or not.