Review: "Harry Potter and the Cursed Child" Comes to Broadway, Spellbound
Stephen Sondheim told us that children will listen, that they'll see and that they'll learn. Somehow, these are the words that hung in my mind as I departed "Harry Potter and the Cursed Child," as I left a world so beautifully, entrancingly magical that even the paralyzing lights of Times Square seemed at that moment devastatingly dull.
Possessed by a piece of theater so intensely enchanting, its wizardry a thing of hypnosis, I thought then of that Sondheim song, of children and wishes, of myself when I was young and understood that this is the type of spellbound theater with the capacity to bind generations of bright-eyed kids–maybe coming to see Broadway for the first time–to the stage forever.
The eighth and final installment of the story of the boy who lived, "Harry Potter and the Cursed Child" has arrived on Broadway from its wildly successful West End run, captivating those brave enough to journey again with J.K. Rowling into the possibilities and dangers of the wizarding world.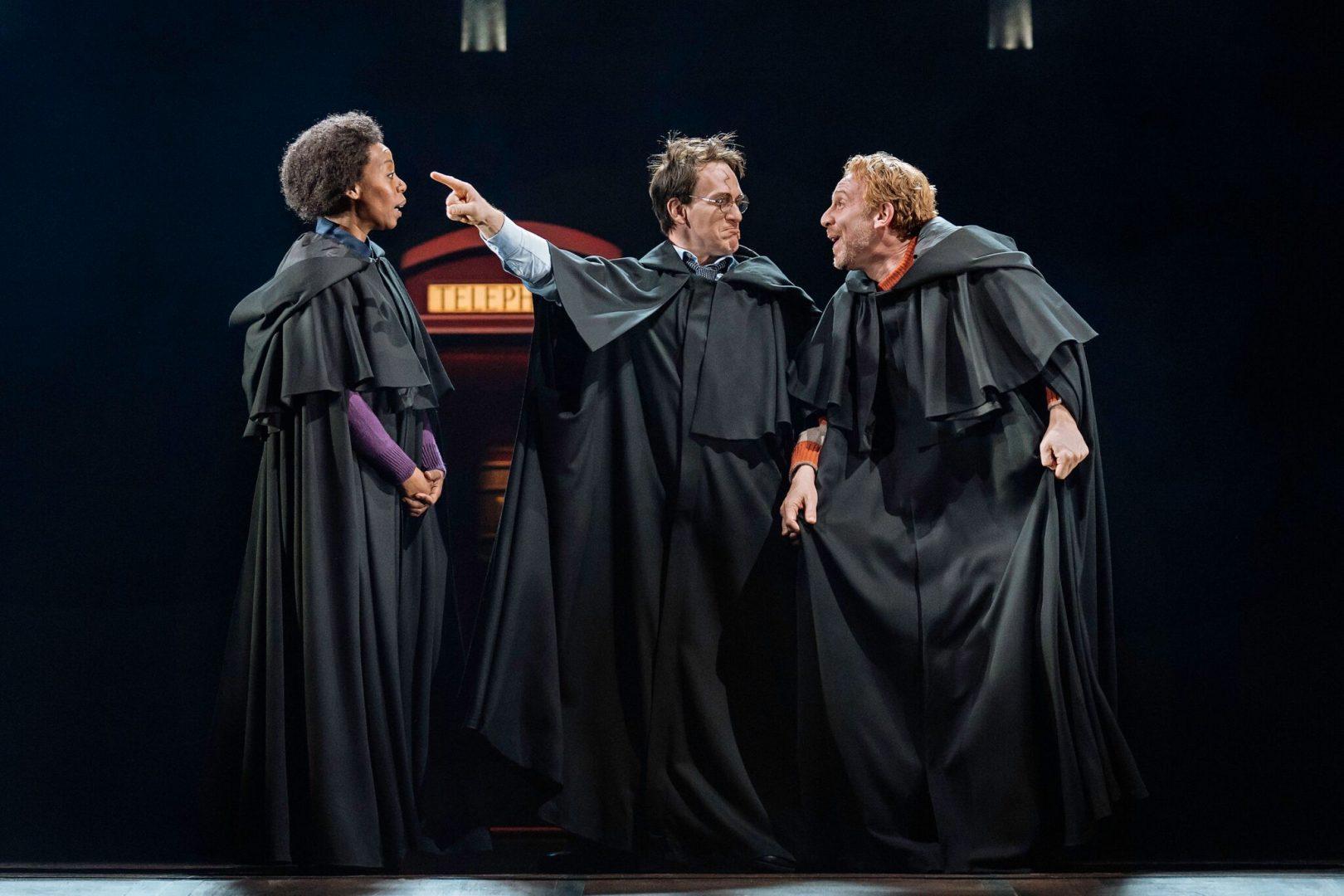 With an original story by Rowling, Jack Thorne (who wrote the script) and John Tiffany (who directed the production), "Harry Potter and the Cursed Child" is a two-part, nearly six-hour show that resumes 19 years after the end of the seventh book and tells the story of Harry's son, Albus Severus, who, like his father, must deal with the leviathan pressures of growing up with the last name Potter.
For those who spent their childhoods bent between two realities, between life in and out of J.K. Rowling's franchise, the chance to come within some distance of the magic (and terror) that lie within Rowling's books may be life-changing, heartbreaking, too, as fans arrive at the end of Harry's story by the time the curtain drops on "Cursed Child." For those who've come to the Lyric Theatre unaware of the intricacies of this world, a theatrical experience that defies all imagination of the possibilities of stage and theater awaits.
There is a reason why "Harry Potter and the Cursed Child" is the most expensive non-musical play ever staged on Broadway. Its $68.5 million budget (not including the $23 million paid by the Ambassador Theater Group to persuade the Lyric's previous occupant, Cirque du Soleil's "Paramour," to pack up and leave) has made way for a Broadway production so unbelievably improbable to the eye that its audiences can do little to keep themselves from audibly gasping.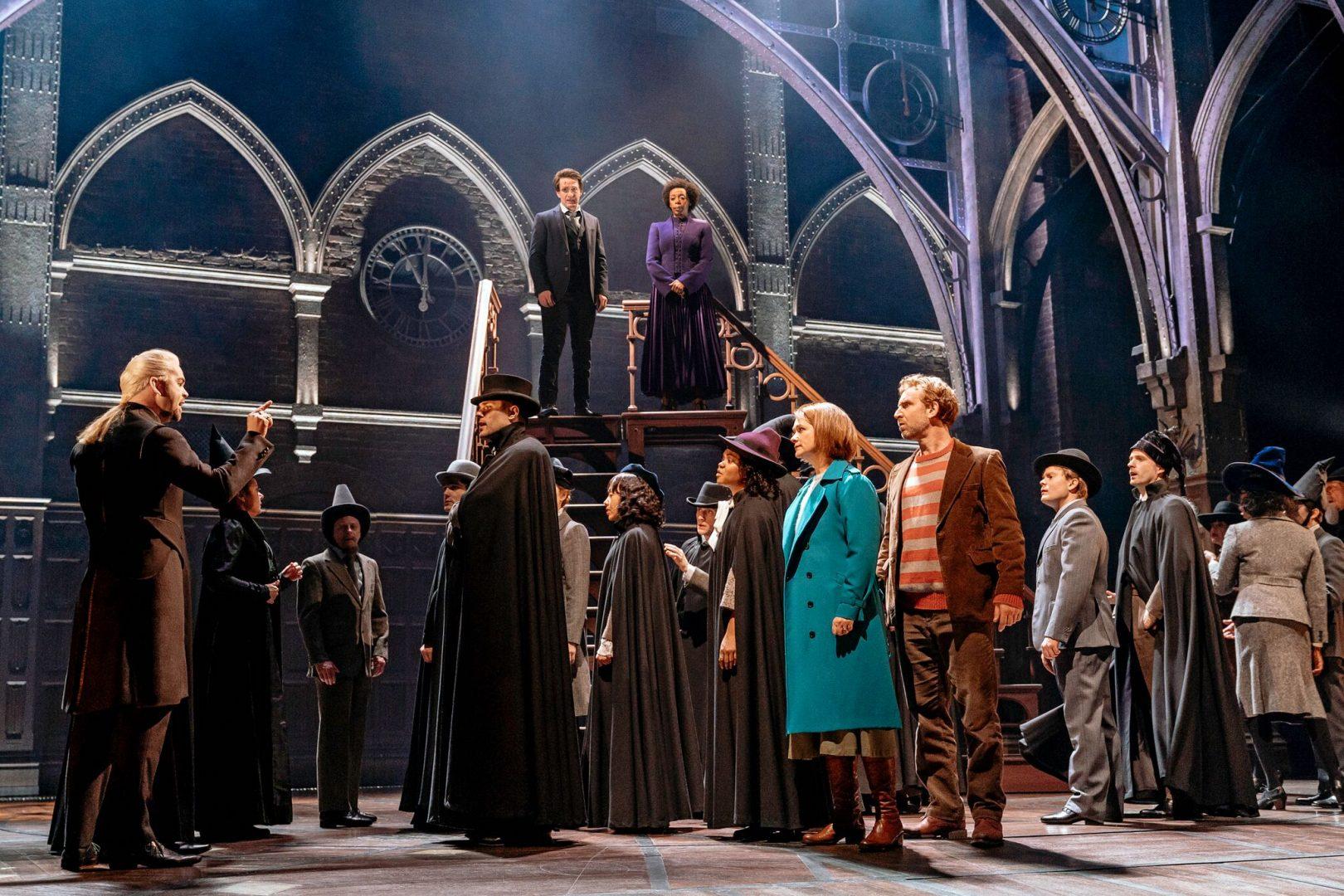 The stunning, breathtaking illusions that furnish this show are enough to forever entrust "Cursed Child" among the most thrilling, awe-inspiring experiences ever to be mounted on Broadway. And while John Tiffany's production inevitably raises the bar both for franchise adaptations and for the possibilities of stage illusion, I hesitate to levy that judgement only because the inventiveness of this production seems better understood in another realm entirely.
Sitting in the audience, "Harry Potter and the Cursed Child" barely feels like Broadway, like a stage production at all. Overwhelmed by endless, seamlessly constructed illusions, I felt more like I was plunged into some surreal film then I was sitting before a Broadway proscenium, the individual alchemy of story and magic within Rowling's universe coming together before me in a transcendent experience far beyond my expectations of a stage creation.
But beyond all the dazzling wizardry — which, by the way, doesn't feel flashy, but humbly employed in the service of story — and beyond the surprising character cameos (of which there are many, including the centaur Bane, whose entrance is nothing short of hair-raising) Rowling's tale is nourished by Jamie Parker as a forty-something Harry Potter, Noma Dumezweni as Hermione Granger, Paul Thornley as Ron Weasley, and Sam Clemmett and Anthony Boyle as Albus Potter and Scorpius Malfoy, all members of the original West End production who have settled comfortably and believably into their storied roles.
It's a testament as much to this cast's first-rate acting as it is to J.K. Rowling's unbreakable bond with her characters. For those who've read her novels or seen the franchised movies, the characters presented on stage feel genuinely and vividly like the text-bound creations of Rowling, shrugging off any reservations about her ability to transfer the story of Harry Potter to the stage. For her audiences, there is no doubt that the figures before them are Harry, are Hermione and Ron, Ginny and Draco, too — and perhaps that's the greatest magic.