Mary Arden's Farm
On an unusually sunny and warm Friday afternoon for London, I found myself on a chartered coach bus headed to Stratford-upon-Avon for a class outing. We had all day to explore different spots in the quaint English town before attending a performance of "Salomé" at the Royal Shakespeare Company in the evening. Our first stop for the Shakespeare-themed day was Mary Arden's Farm, a restored Tudor farm where Shakespeare's mother, Mary Arden, grew up, about three and a half miles away from the Stratford-upon-Avon town center.
The farm recreates the past, when a family would've had all the livestock and produce it needed to survive. The farm itself, an educational resource, is staffed with men, women and children in period costume, working and playing as they would have in the late 16th century. In the first yard after passing through the main entrance, I saw a stall with a woman weaving wool into yarn. A short walk away on a wide path revealed a woman and a group of children working and playing in a vegetable garden next to a barn. On a wooden table against the side of the adjoining barn, another woman was skinning a dead rabbit for dinner.
As I continued meandering, I noticed that there were also many live animals on the farm. The wool I'd seen being made into yarn had likely come from one of the shorn sheep in a nearby pen. Cows, ducks, chickens, pigs, horses, three adorable goats and even a donkey were scattered in different pens both indoors and outdoors. I spent most of my time with the goats, pulling tufts of grass out of the ground to feed them between the gaps in the fence. This pen was in a more isolated part of the farm; the only sounds I heard came when the animals moved or the breeze occasionally rustled the taller grasses and leafy trees in the area.
My favorite parts of the farm, however, didn't concern the abundance of authentic 16th century costumes or activities—I loved the greenery. At the back of the farm, close to the goat pen and nestled against the beautiful farmhouse original to the property, I stumbled across a whimsically organized garden. This square of soil, about half the size of the farmhouse's façade, was overflowing with inedible flora in all shades of green, surrounded on the farm's side of the garden by a brick wall and a wooden fence on the road's side.
Although I grew up surrounded by flowers and well-kept cottage gardens due to both my grandmothers' and my mother's penchant for gardening, I couldn't name most of the flowers I saw. Ferns and waist-high bushes with tiny blossoms in purple and yellow curved over the small path cut through the garden. Bushes of all different hues of green grew large and wild, some growing outwards in circular shapes and others sprouting shoots that reached as far vertically as they could. By my feet, I spied what looked like marigolds, bright crimson and sunny gold. The white color, wood latticework and faded reddish brick of the Tudor farmhouse gleamed in the changing sunlight, and I basked in a few moments of quiet here.
I had spent most of the morning wondering why Stratford-upon-Avon felt so familiar before I realized that the lush countryside reminded me of home. Until a recent move to a condo complex, my grandmother lived in southern Rhode Island, in the house that my mother and her three siblings grew up in. The cottage garden was my grandmother's longtime passion and pet project–hydrangeas, azaleas, climbing vines, perfectly trimmed hedges and lilies all took life there. She even kept a beautiful Rose of Sharon bush, for which my mother was named–Sharon Rose. The tradition passed on, and I remember watching my own mother garden when I was a child, planting and growing tiger lilies, marigolds, black-eyed Susans and my absolute favorite: sunflowers.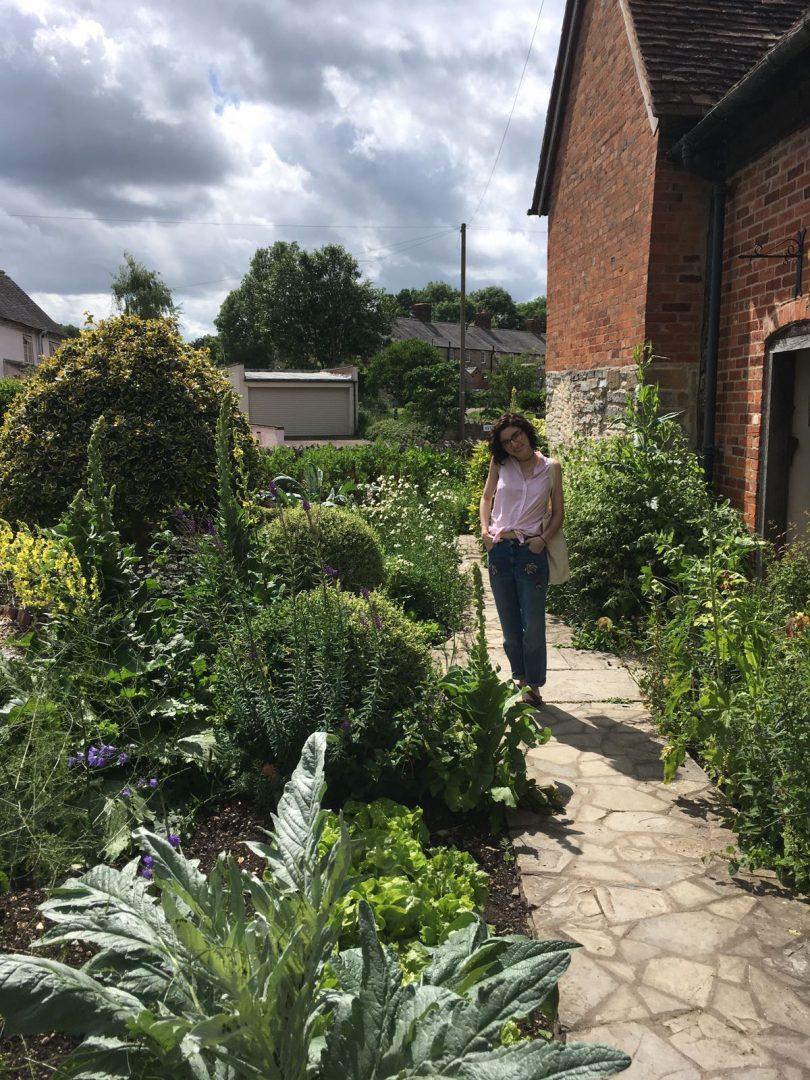 My father's mother has a similar love for gardening as well, but hers centers around cooking. At the back of my grandparents' acre of land in suburban Pennsylvania, my grandmother used to have a vegetable garden, wrapped in flexible green mesh fencing to keep deer from eating her seedlings. She cared for it year-round before it became too difficult to attend to. I would watch her from the sunroom at the back of the house, donning her sun hat and checking on the progress her plants had made. Visits in late summer yielded delicious meals with fresh zucchini, cucumber, peppers and tomatoes flavored with basil, thyme, rosemary or whatever else my grandmother had grown that season. Afternoons in the house saw me sitting in the kitchen as she combined ingredients she had grown or bought to make a delicious and inventive meal, expanding my taste for unfamiliar foods while we talked. A lover of travel, she would recreate her favorite recipes from abroad while describing the beautiful places she'd seen.
It's humorous that I sometimes ask myself why I've taken to England so well when I remember that both sides of my family have raised me to be an Anglophile since birth. A big believer in both etiquette and style, my maternal grandmother would enjoy 4 o'clock tea with me every afternoon I was with her. She taught me how to steep, pour and enjoy tea with a delicate demeanor, insisting that I learn the proper way to stir and sip from my teacup. At any time of the year, we would enjoy spritz cookies, jam cookies and desserts while I dug through boxes of family photographs for hours and she told me stories of her teenage adventures at school and visiting family in Europe. I grew up nurtured by tales of European life and beauty, spending warm afternoons enjoying the sun in the gardens my mother and grandmothers each nurtured.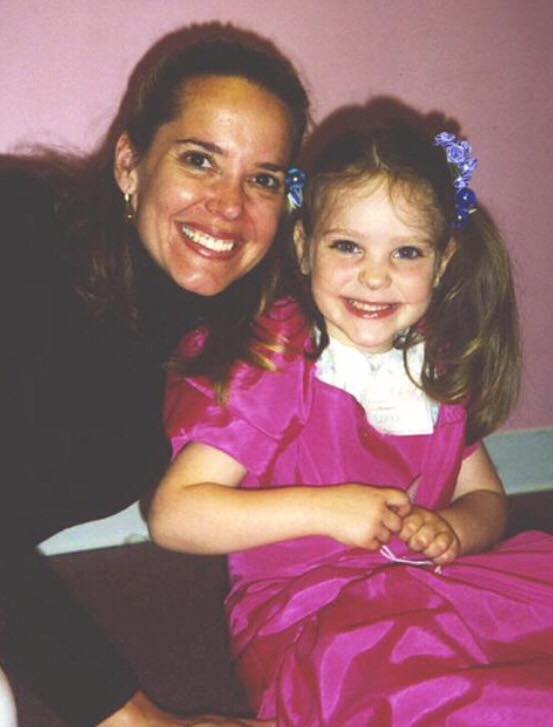 Standing in the garden of Mary Arden's farm, I was overcome with a sense of familiarity and adoration. Underneath a tree in a corner of the garden, a bench was nestled against the brick wall, with vines climbing the space behind it. I longed to sit down and take a breath in the haphazardly arranged but lovely British cottage garden that the women in my family had prepared me to see all my life, through their own passions for gardening. Now I was here, finally living an experience I had dreamed about for years in my childhood, tucking stories away in my mind to tell my own children and grandchildren about. Every part of me hopes they'll grow up as enchanted and enamored of world cultures as I did, nurtured in part by the strength of strong maternal bonds.