Students, Professors Navigate Post-Election Discussions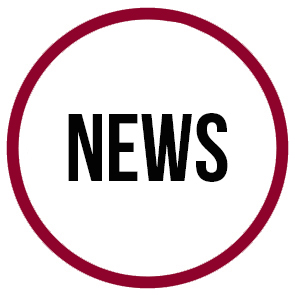 "It was raining. It was a gloomy, dark day," Peter Farag, Fordham College at Lincoln Center (FCLC) '17, said of Wednesday, Nov. 9, the day after the 2016 Presidential Election. In what many students saw as a shocking end to the election cycle, Republican candidate Donald Trump defeated Hillary Clinton to become the next president of the United States.
"You can't return back to normal, [it] was a major shock," Farag said. A political science major, Farag decided only to attend one of his classes that Wednesday, saying, "it fit the mood not to go" to his second class.
"It was a very emotional experience," he said of his political science class that day. "Everyone was trying to cope with it and trying to understand."
"From our perspective, a man accused of sexual assault dozens of times is in the White House," Farag continued. "He's a man who wants to ban all Muslims, who wants to build a wall and block out Mexicans, and who calls Mexicans criminals and drug dealers. I think that happening has a profound impact on our perceived safety."
Farag said that he was appreciative that his professor discussed the results of the election in a way that allowed students to grieve and that the professor did not hide behind objectivity. "I think that was what the situation called for, I think that's what we needed," he said.
Pre-med and psychology student Schuyler Kennedy, FCLC '17, said that she felt she missed out on the opportunity to discuss the results of the election. In neither of her two classes on the Thursday following the election were the results discussed.
"I just didn't spend enough time before the election thinking about what would happen if Trump actually became president because I didn't see it as a feasible result," she said. "So when it happened, I was so surprised and then I was immediately petrified. I was really, really scared."
"I care enormously about what my professors think," Kennedy continued. "But I think it's a really tricky role to play because they don't want to exclude any students or make them feel victimized."
Kennedy thought that the best way for a professor to tackle discussing this election was to present information to their students and let them fill in the gaps for themselves. "But with something as emotionally damaging as this election, I think it's really important for educators to share how they feel and know that students who are victimized by this can have safe place to process this and have allies, because a school community should be safe for everyone," she said.
Benjamin Dunning, Ph.D., professor of theology, recognized that the students in his Introduction to Queer Theory class the Wednesday after the election might be suffering from a lack of sleep and disappointment due to the results of the election and decided to make attendance optional.
"The decision I made was very much specific to the context of this course, these students, this syllabus, so I wouldn't hold up the decision I made as generalizable," Dunning said. "I knew enough about where many of them were coming from given our conversations up to this point that I figured it was a pretty fair guess that this was a tough morning for a lot of them."
About half of the students attended Dunning's class, where they spent the entire two-and-a-half hour period discussing the election.
"It didn't feel like we just put aside the work of the course in order to talk about the election," Dunning continued. "It felt like we continued the work of the course in the context of what had happened." The discussion that ensued was one that Dunning thought was difficult, provocative and productive.
Dunning, who believes that professors should not be partisan, stated that it was difficult to discuss the election given "the ways in which racism and misogyny and xenophobia have functioned such that to take a stand against those things as categorically never acceptable has in some contexts become a partisan issue and that, as a professor, I feel an ethical imperative to push back upon."
He added that he never wants to make a student feel excluded from the conversation and has tried to facilitate the discussion in such a way that involves multiple perspectives.
Lydia Culp, FCLC '19, said that her English and Philosophical Ethics classes held the Friday following the election devoted a substantial amount of time discussing the election results.
"It was assumed that we all were upset," she said of her English class. "It was just an expression of 'this is so terrible' and there wasn't really an effort to see the other side."
"I don't really know how we got stuck with Donald Trump," Culp continued. "But I don't think that the way to talk about it is to engage in this form of elitism that generalizes the people on the right as bigoted, racist and morally inferior. Clearly we have a problem, the fact that we're so surprised shows we're not listening to so many other people out there, or we're not giving people a space where they feel they can be open about their views."
Culp went on to say that she does not think there is space at Fordham for those who disagree with the majority opinion to express their views and that professors should take a more objective stance when discussing the election.
Eric Anthamatten, Ph.D., professor of philosophy, believes that the classroom is an apolitical space, but said that he does not think pure objectivity on the part of the professor is possible.
Referring to feminist writer, bell hooks' "Engaged Pedagogy," Anthamatten noted, "if you expect students to be vulnerable, you have to allow a bit of vulnerability, especially in a philosophy class or a liberal arts class."
In response to the election results, Anthamatten emailed his students to let them know that his classes would be cancelled that Wednesday.
"When I cancelled class, if I'm honest with myself, it was more of a personal response than a political response, I just couldn't do it," Anthamatten said. "Grief is a proper patriotic emotion."
Both Anthamatten and Dunning felt that a portion of their students were appreciative of their respective decisions regarding their classes for Wednesday.
Anthamatten noted that he wants to be sensitive to others' perspectives and he "tak[es] seriously the responsibility of authority." He encourages his students to think critically—which, he asserts, in itself becomes political. So too does logic, truth and facts. "To say this person is a sexist or to say he's racist, is not a political statement, it's just a fact," he said.
"I try to not make it explicit but it's hard not to when it's just so egregious, especially in a philosophy class," Anthamatten continued. He thought it would be irresponsible for him, as a philosophy professor talking about human nature, virtue and the evil of racism, to not point to these facts.
What is responsible, he said, is to situate the discussion in the subject matter of the course and to be self-critical of the echo-chambers in which we exist—the bubbles of New York, of Manhattan or of a private Jesuit University. He went on to say that if what we are working toward is more knowledge, more wisdom and a better world, these bubbles are a threat to that. "And that's not, to me, at all political. I think there's a duty and responsibility for a professor to demand that."
The Cornell Sun, The Harvard Crimson, The Columbia Spectator, The Duke Chronicle and The Daily Pennsylvanian reported that some professors at their institutions cancelled classes, postponed assignment deadlines and midterm exams, or adjusted the agenda of classes to discuss the election.