Alumna Excels as Assistant Fashion Buyer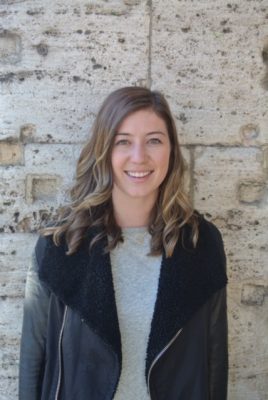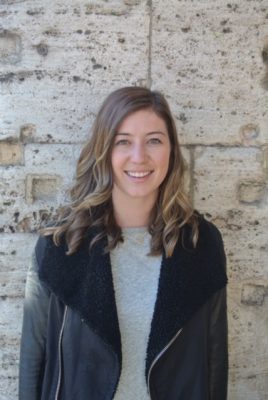 Where do you picture yourself one year after graduation? Most Fordham University students hope to be settling into their dream careers. The disheartening reality is, however, that the post-graduation job search can be a daunting and difficult task. Meet the exception: Savaria Drumm, Gabelli School of Business (GSB) '15. After graduating only a year ago, Drumm is now an Assistant Buyer at a major U.S. department store, blending her copious internship experience with her strong passion and drive.
After transferring from Tulane University, Drumm began her Fordham career as a sophomore. A Business Administration major, Drumm was unsure of her true passions and goals. Drumm elaborated, "I feel like everyone in college doesn't know exactly what they want to do… I knew New York would have great opportunities for [fashion], I knew that was a big interest of mine, but I didn't know that was exactly what I wanted to do."
Drumm immediately adapted to the fast pace of the city and became one of the many Fordham students attempting the balancing act of school and work. Drumm spearheaded her career with an internship at leading beauty publication Allure Magazine. Savaria was an Integrated Marketing Intern and described her impressive position humbly. "It was a pretty rigorous internship actually," she noted, "but I loved that internship." While some days were spent playing with makeup, the majority of her work at Allure was spent on the business operations end. Drumm explained, "What I think that you'll find with any job that you're in, if it's within business I should say, that there is always the glamorous side to it, but then there is also the business side to it. Because I was on the publishing side, I saw more of the business side of it versus the editorial side of it. But I also got to see the connection between the two, and I really enjoyed it."
For Savaria, Allure was only the beginning. "After that, I will say I did try to intern every semester I was [at Fordham]. Other than my first semester, I was always working, including summers." Drumm completed four more internships during her time at Fordham, exploring branding at Pandiscio, public relations at the interior design firm Head and Hand PR, V.I.P. public relations at fashion powerhouse Gucci and last, fashion recruiting at ARTiFECT. Savaria appreciated the structure of corporate companies like Conde Nast, but also valued the hands-on feeling of smaller start-ups. She recounted her experience, " I felt like at Head and Hand it was the first time I was actually being given my own responsibilities that I was accountable for… at [smaller companies] you're a little bit more involved and [you] have more responsibility—maybe more ownership is the better way to put it."
How did Savaria score such an impressive resumé? Drumm pointed to her peers and emphasized the importance of networking. "Your classmates are great networking partners if you're ever looking for something. Ask around, see if anyone knows of anything or if they've done something that they really liked that you might be interested in," she suggested. In addition to networking, Savaria encourages Fordham students to take advantage of Career Services, which she credits for helping her land her current job. "It was a Fordham career fair," she explained, "[and] I was super nervous for it. I was a senior, and at that point you are stressing because you want to find a job immediately." After scouring the tables, Savaria hit it off with the recruiter and applied for the department store's Executive Training Program in Merchandising. Drumm noted that most department stores host training programs, like hers, that guide prospective employees to various positions. "They essentially train you for four months and at the end of the training program you're offered a permanent position, if all goes well." She added, "It's a test period for them to feel you out and for you to feel the company out."
Savaria went through a series of three interview phases to get the position. The first interview was conducted at Fordham and the second was an online test. She laughed, "It felt like the SATS all over again." Drumm then moved onto the third, onsite round.
Savaria described the training program as four months of school. She said, "There is a lot of math in my job, so it's a lot of technical training." Savaria was originally placed in training for the planning team, which is responsible for creating and maintaining budgets with the buying team. After completing the intense training, by fortuity, Savaria was offered a position as a member of the buying team. "I was really excited because I really had wanted to be a buyer, but it was also terrifying because you'll find in any training program—it's super frustrating to not know what you're doing," she recalled. Regardless of nervous, sleepless nights spent doing math in her head, Savaria embarked into the buying world and has only excelled.
As an assistant buyer, Savaria's days are packed. Drumm's tasks differ daily, but they range from writing orders, re-orders, returns to vendors, shipping and negotiating. She tells me, "A lot of negotiating happens on the buying side. More so than planning I would say. You're constantly negotiating with your vendors on what they can do for you and what you can do for them. So that's a much bigger part of it than I thought it would be."
Drumm's favorite aspect of being an assistant buyer is attending market, where vendors reveal their upcoming lines to prospective buyers. Savaria is responsible for writing very large orders, sometimes reaching 100-115 styles per order which can come out to a whopping $3 million  at retail, and this is monthly. As the vendors line up their collection by classification (i.e. knits, wovens, dresses, etc), Drumm sits with her buyer and assists his process. She said, "[My boss] is really great and he'll ask for my opinion and I'll put in my two cents. I think the biggest praise I get from my boss is that I speak up in market."
One of the most difficult aspects of buying is prioritizing your customer and minimizing the influence of your personal style. Savaria noted, "You want to go in there and pick everything you like, but you can't do that. You need to be thinking in your customer's head." Drumm explained that she is lucky in that she buys for women's contemporary, but it is common to get assigned to unfamiliar territory. "People [buy for] men's, or shoes, or men's shoes and you're not buying necessarily what you would buy. You have to think about your customer and do research on what they like."
Savaria says her most noteworthy task thus far as an assistant buyer has been taking the lead in her boss's absence at a major market. "My boss was away for one of our markets, and he decided that I would go all by myself… it was a $3,000,000 order and he was like 'Alright, go do it.'" Drumm rose to the challenge and her chosen styles hit stores in November.
The perks that come alongside buying positions may seem glamorous in appearance, like attending fashion week, but Drumm notes the math and business-oriented tasks as the defining components of her job. She urges aspiring fashion buyers, "You need to be a multi-tasker, you need to be pretty strong, and oh my gosh, learn excel like the back of your freaking hand!"
As for the future, Savaria is still determining her career path. "You are learning so much in the same way as an internship, of what you want to do and what you don't want to do," she said.
"I can definitely see myself staying in the industry. Whether or not I stay on the buying side I have no idea yet, but I have a great mentor and I'm learning a lot so I definitely want to keep taking advantage of that." Laughing, she added, "But I also really want to play it by ear."