Rising Tuition Leaves the Students Without Answers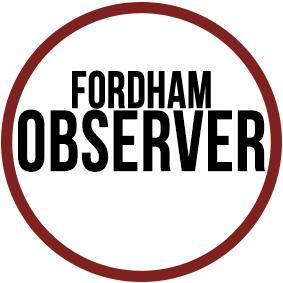 Hang on for a minute...we're trying to find some more stories you might like.
By OBSERVER STAFF
For the 15th year in a row, Fordham increased the tuition for the University. The total cost of attendance, including tuition and fees, is now $47,850.
Since 2001, tuition and fees have risen nearly 60 percent, after being adjusted for inflation. Even though the average amount of financial aid that students received from Fordham in 2014–15 was $23,508, according to the National Center for Education Statistics.
In 2012, TIME Magazine ranked Fordham University 10th among colleges with the most student debt. Fordham students are not alone in facing huge debts following their higher education endeavors. The Wall Street Journal Reports, "More than 40% of Americans
who borrowed from the government's main student loan program aren't making payments or are behind on more than $200 billion owed."
By continuing to increase tuition, Fordham is doing its students a major disservice. Not only does the high tuition drive away potential students, it also forces current students to take out more loans. This increased burden stays with students long after they leave Fordham and can be a major source of stress throughout their time here, especially given the inconsistencies with financial aid that occurred this summer.
In the Jesuit teachings, cura personalis is the practice of caring for the whole person. This care should extend to the financial concerns of students and their families. It is unfair to expect students to handle the cost of a rising tuition when the average household makes less now than it did in 2001, according to the U.S. Department of Commerce.
"We are deeply aware of the financial sacrifices students and their families make in obtaining a Fordham education," Rev. Joseph M. McShane, S.J., president of Fordham University, noted. "We deeply believe that education is worth the price and more, and at the same time we are doing everything e can to reduce the burden. As a Jesuit university, we cannot do otherwise."
At the very least, the University should be transparent in how it spends the money from the rise in tuition. Some of this information will need to be confidential, but there is no reason why any funding related to the departments, campus or student body should not be made known to the students and the broader Fordham community.