Fashion Forecasting For the Fall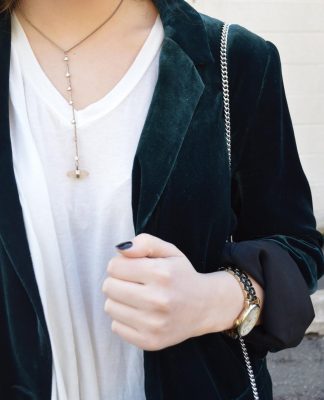 Fall is rapidly approaching and as the season changes, so does the fashion in New York City. Manhattan will say goodbye to short, wispy dresses and open-toed shoes as locals begin to sport pants, sleeves and light outerwear. With Fordham Lincoln Center (FLC) at the forefront of the fashion scene, many students are not only interested in fashion, but are active trend-setters, bloggers and innovators themselves. As we transition into the fall, what trends can we expect to see on the streets of Manhattan as well as the halls of Lowenstein, and do FLC students abide by these trends or cultivate their own? The Observer turned to reputable industry sources, as well as two fashion-forward FLC students to find out.
Beginning in February, fashion buyers, editors and admirers (including many FLC students) prepare for the craze that is Fashion Week. The biannual event occurs once in February, revealing fall collections and then again in late September, showcasing spring collections. Based on these shows, fashion insiders get an idea of what trends and styles to expect for the coming season.
After thoroughly attending and reporting on these shows, ELLE Magazine predicts nine solid trends in womenswear for the fall of 2016. These include: navy-inspired pieces (think: double-breasted coats), leopard prints, tiered skirts and dresses, black and sheer combinations (especially on tops), large florals (on dresses and tops), bold shoulders, the color kelly green, butterfly accents, and lastly, shearling coats. Harper's Bazaar notes similar trends, including a gothic theme (deemed "black magic") from designers such as Alexander Wang, Marc Jacobs and Proenza Schouler, among others.
FLC students have their own predictions for the fall, such as Karin Hadadan, Fordham College at Lincoln Center (FCLC) '19, who envisions velvet and iconic handbags.
Hadadan, a new media & digital design major, fashion studies minor, and co-owner of the fashion blog The Golden Flick, is a go-to source at FLC for all things fashion. Hadadan elaborated, "There was a lot of velvet on the runway, such as velvet jumpsuits, dresses and jackets." She added, "I've recently noticed that a lot of handbag designers who are known for their iconic simple designs, like Gucci, Fendi and Valentino, are now focusing on embellishments, graffiti prints and floral designs, so iconic handbags will be popular too."
I don't think FLC as a campus follows trends, since everyone is pretty independent when it comes to their own style.

– KArin HADADAN
When it comes to trends, Hadadan chooses to only take on the long-lasting. She explained, "I hardly ever follow fashion trends unless it's something that I know will stick around for a while." When shopping, Hadadan said, "I buy whatever I like, not what's popular in the moment. I like investing in pieces that are timeless, but most trends usually last two seasons at the most, like Birkenstocks or flared jeans. I try to stay away from splurging on something that's 'in' for the moment."
Hadadan thinks FLC students typically follow their own fashion rules, straying from the trends. She noted, "Our campus definitely has a large population of students who stay in touch with the fashion industry, mainly because we're located in Manhattan. But, I don't think FLC as a campus follows trends, since everyone is pretty independent when it comes to their own style. I feel like everyone kind of wears what they feel like or what they think is in style, rather than what magazines or bloggers say is in style."
Dorien Russell, FCLC '18, is another fashion staple at FLC— anyone who encounters him gets a glimpse of his unique and daring fashion sense. Of his own relationship with fashion trends, Russell explained, "following trends to a T doesn't give off the right impression to those that see me on the street. I don't want to go too wacky and off the wall because it doesn't represent me well, but adding a little personal flavor to a well known trend allows me to be easy on the eyes, while still being a little adventurous."
"I think there are definitely students on campus that follow trends. I was one of them when I first moved to New York," Russell shared. "But after living here for two years now, I've found my own style and where I fit in the city, allowing me to break from the restricting chains of trends."
Russell says that "style comes with time and wisdom," believing the older students of FLC tend to sport more unique looks and styles versus underclassmen who may be concerned with New York trends. "There's pressure as a freshman to keep up with the fashion capital of the world, but it's more satisfying when you find your own identity."
Russell sees flannel and checkered prints, pink undertones (in both womenswear and menswear) and track suits as the fashion trends on the rise this fall. He is most interested in the colors of fall 2016. He explained, "I've seen a lot of pink undertones which is a color that's traditionally seen in the spring, so seeing it used so commonly in the fall is refreshing. I also like that it's making strides towards more gender neutral clothing and debunking the myth that pink is a female exclusive color."
Hadadan and Russell seem to agree that FLC students abide by their own fashion rules. Whether we see a velvet jumpsuit in the Ram Cafe come fall remains to be seen.