The Fan Museum
As I walked down the busy Stockwell Street in the borough Greenwich, one of the outermost boroughs of London, on a sunny Sunday afternoon, I wondered what I would find at the Fan Museum. The street was bustling with both tourists and locals taking advantage of the beautiful weather and outdoor markets that lined the side streets. When I arrived at the Fan Museum, I was a bit surprised, mainly because it did not look like a museum. It was merely a brick house, one in a row of many. There was no big sign saying "Fan Museum," just a small poster hung on a metal fence in front of the building that was advertising their latest exhibit, 'Fans of the Belle Époque,' a period of frivolity in France between 1875-1914.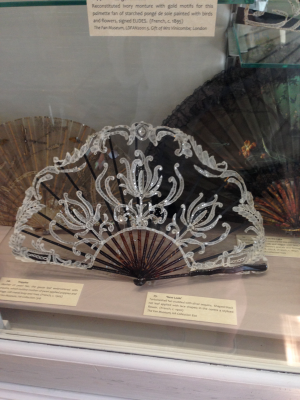 I wandered inside and stopped in the first room, where a young woman was sitting at a table mounted with a cash register. I paid the student fee of £3 and took a guidebook. Of the three rooms, the first was rather dull, which is an understatement. Disappointingly, about seven old, tarnished fans hung on the four walls with a caption including the date and artist. Some of the fans dated back to the 18th century, but even that was not enough to intrigue me.
Upon entering the next room, things got a little more interesting. Fans made of ivory, tortoiseshell, and mother of pearl hung in glass cases. There were different types of fans— including folding, cockade and fixed. The final glass case held modern fans, including an oscillating fan from 1991, and the Dyson Air Multiplier from 2011.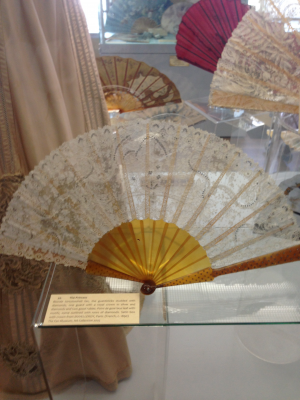 The final room showcased "Fans of the Belle Époque" and was by far the most fascinating. A few of my favorites included a fan called the 'New Look,' a tortoiseshell fan studded with silver sequins, 'The Princess,' a tortoiseshell fan covered in lace and speckled with diamonds and 'Feathers,' a fan covered in white, fluffy feathers.
What I liked about the Fan Museum was its randomness; however it was a bit small and underwhelming. That being said, if you ever find yourself wandering around Greenwich before September ends, I recommend popping in to see the Fans of the Belle Époque exhibit. At the very least, you could always have tea at their restaurant in the back garden.
Tube: DLR to Cutty Sark or take a boat from London Eye to Royal Naval College
Address: 12 Crooms Hill, London
Price: £4 for adults, £3 for students and children (age 7-16)
Hours: Tuesday through Saturday 11-5, Sunday 12-5