Fordham Debuts London Summer Program; Students Uninformed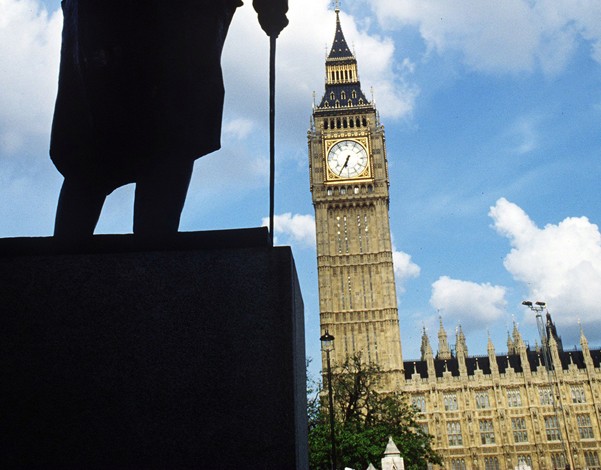 Published: December 29, 2009
Fordham has partnered with Heythrop College at the University of London to provide a new study abroad program for the liberal arts. Fordham will debut its new location abroad with a brand new liberal arts summer session, continuing with opportunities available for upcoming fall and spring semesters. Fordham University London Centre will also house the university's previously established programs through the College of Business Administration (CBA) and the London Dramatic Academy (LDA).
Though this program will be open to students from other schools, with a stated goal to become the center for Jesuit education abroad in London, many Fordham students have complaints that the school isn't doing enough to get the word out to interested students, especially for this summer's new program.
Jake Loewenthal, FCLC '11, said, "I am not aware of a new program [outside of LDA]. I'm [tired of] being bothered [over] these things. I always feel uninformed about what is going on on this campus. Events seem to come and go, and I don't hear about them—but it's always been like that."
Brian Rose, professor of communication and media studies, who will be teaching for the program, said that he too noticed that many students were uninformed about the opportunity.
"I have done my best to contact all of my former film students to let them know, and have found about a half dozen that would be very interested. But there is definitely a large void in student awareness," he said.
Rose, who will be teaching "The Films of Alfred Hitchcock," said, "[The course will] provide students with a wonderful opportunity to experience British history and culture directly. In my course… we'll be looking closely at Hitchcock's English filmmaking career, visiting key production sites and examining documents and archives at the British Film Institute."
Ryan Adams, a Fordham College at Rose Hill (FCRH) '11 student who is a double major in English and theology, said that he is "annoyed" that he never heard about the program.
"It's not even on Google!" he said. "I can benefit as an English and theology major in London. A different world view completely changes how you learn," he said, noting that this summer opportunity should be "[promoted] by departments," especially for those students whose schedules don't allow for traditional study abroad programs during the academic year. He also said, however, that he is concerned about the program's affordability.
"A good study abroad experience is of the greatest value in broadening undergraduate students' horizons. Students are frequently transformed by the study abroad experience," said Ed Bristow, professor of history. "The fees are relatively modest compared with other study abroad programs."
The summer program, according to the brochure offered by the office of International Study Abroad Programs (ISAP), has a price tag of just over $4,800, including housing and tuition.
Stephen Freedman, senior vice president and chief academic officer at Fordham, said that Fordham does not "anticipate any significant aid or scholarships for this summer," but did note that financial aid is something the office is "working on" and is one of their "top priorities." Those students looking to utilize London Centre for fall and spring sessions in the future, however, will be able to transfer their financial aid packages along with them, though a fall liberal arts program does not currently exist, according to Freedman.
Seven summer courses will be taught by Fordham professors over two four-week-long sessions this summer. Enrollment will be capped at 60 students—30 per session—determined largely by the amount of dormitory space available at the college, according to Freedman.
The program will offer courses in economics, English, film, history, Latin-American studies and creative writing, according to Sara Arlin, special programs coordinator for ISAP.
The programs will be housed in Heythrop College's William Kyle Center, to which Fordham will be afforded access for study programs year-round, with dormitories open to Fordham students for summer programs.
Rev. Joseph M. McShane, S.J., president of Fordham, has high hopes for the future of Fordham University London Centre and said, "Our agreement with Heythrop College not only brings all of Fordham's London programs under one roof, but it will allow us to offer a richer undergraduate curriculum to our students."
Heythrop College is the Jesuit theology and philosophy college of the University of London. The school was founded by the Society of Jesus in 1614 .
Applications for the summer program, and the $65 application fee, are due by Feb. 16.