McKeon Kitchen Off Limits to Resident Students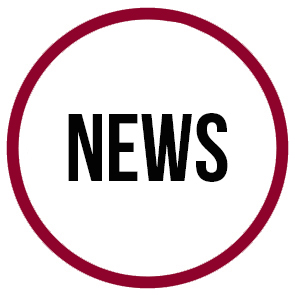 McKeon residents opened their emails to a surprise on March 30, the kitchen on the 22nd floor was officially barred from student access. The email sent by Resident Directors (RD) of McKeon, Anthony Varner and Camille Wilson, informed students that the kitchen was closed as a result of it being continuously dirty and unkept. The RDs also informed students that the kitchen would only be open for Resident Assistants' (RA) and Resident Freshmen Mentors' (RFM) staff events.
The kitchen provided a reliable option for students, especially during the hours which the undergraduate dining hall is closed. However, due to the inaccessibility of the kitchen, some students have had to dine through take-out or restaurants, or not eat at all.
Gregory Govea-Lopez, a resident student and Gabelli School of Business at Lincoln Center (GSBLC) '18, says that due to the kitchen closing he has had to dine out more, since he stays up late doing homework. Moreover, he thinks that, "having the kitchen off limits is a waste of facilities especially since we are paying for it in room and board." The kitchen is one of the amenities that students moving into McKeon were sold on along with lounges, a laundry room, and a movie lounge. Kathleen Stanovick, Fordham College Lincoln Center (FCLC) '18, another McKeon resident, said, "the kitchen closing seems to take away an aspect of community life, since students can no longer cook and talk together in the space."
However, while this is inconvenient to most students, it appears to be more so for students with dietary restrictions. Since the dining hall does not provide halal foods and only providing some vegan and vegetarian options, students with dietary restrictions relied heavily on the kitchen. Therefore, the kitchen closing has not only affected the range of eating options students have, but also their eating and health habits.
George Horihan FCLC '18, who is a vegan expressed his frustration at not having access to the kitchen. He said, "since the kitchen closed I have to either eat in the [undergraduate] dining hall which has extremely restrictive options because of my diet." Horihan added, "most of the time I don't eat enough."
Eliza Putnam, FCLC '18, seems to disagree with her fellow McKeon residents. As a frequent user of the kitchen, Putnam often encountered the kitchen when it was dirty and said that she was unable to use it, even though it was open. While Putnam understands the reason it had to be closed, she is disappointed because the freshmen lost a great resource as they do not have kitchens in their individual dorms, like upperclassmen.
Yet, through it all, some students are optimistic that a compromise can be made with residents directors to reopen the kitchen. Bonnie McHeffey, FCLC '18, said "There should be a sign out sheet for the kitchen so residents directors know who's using the kitchen and who leaves it messy."