Farewell and Good Luck to the Class of 2015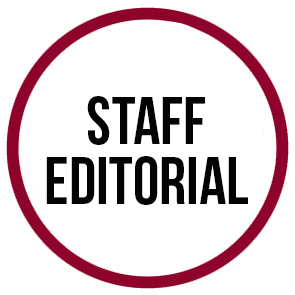 Published: April 29, 2015
The Class of 2015 has endured their four years and triumphed at Fordham University. They have mastered their majors or crafts and cultivated a sense of cura personalis as a foundation for conquering the challenges that lie ahead of them.
These walls of academia have provided security for discussing differing opinions with mutual respect promoted by the community. Fordham has created a space to challenge assumptions and has allowed students to critically examine their beliefs. Only in this way could they have solidified their own perspectives, as they faced opposition and doubts that made them reevaluate everything that had seemed so certain for so long.
We have watched as they have raised money for Hurricane Sandy victims, fundraised for countless Global Outreach (GO!) trips, stood firmly in the face of controversial issues, participated and led various clubs; and they did this all while juggling a G.P.A., a strenuous Jesuit core, internships and jobs. They have all become complete persons through their academic and professional experiences, while never letting go of their personal beliefs and values.
We have stood in solidarity with them as we have repeatedly been labeled as another lost generation. They say we're too dependent on technology, social media and selfies to get anything done. Not ambitious enough to make any great changes in the world. But we are so much more capable than we are given credit for. And now is the time to go into the world and prove all of that wrong.
[pull_quote_center]Show the 'real' world what Rams are made of.[/pull_quote_center]
The world outside Fordham may seem overwhelming, perhaps daunting, unprotected by advisors, professors and fellow Rams. We remind graduates that Fordham was not always home. Many, many days ago, the soon to be alumni were probably just as anxious and unsure as any freshman. It's time to get comfortable with getting uncomfortable again. The only thing that is guaranteed now going forward is some level of adversity. Fair or not, the new alumni must be ready and willing to take on these challenges.
Go out and show the value of a Jesuit education by encouraging others to challenge their assumptions and beliefs. Engage in the unbuffered conversations that may be confrontational. Despite having each individually invested around $250,000 on their degrees, the Class of 2015 must understand that they don't know everything, at least not yet. Never stop seeking knowledge from the most unlikely of places. Show the 'real' world what Rams are made of. We look forward to joining them on the other side. But for now: go forth and set the world on fire.