McMahon Residents Risk Fines for Furry Friendship
Finned and Four-Legged Roommates Provide Comfort but May Carry Consequences for Their Owners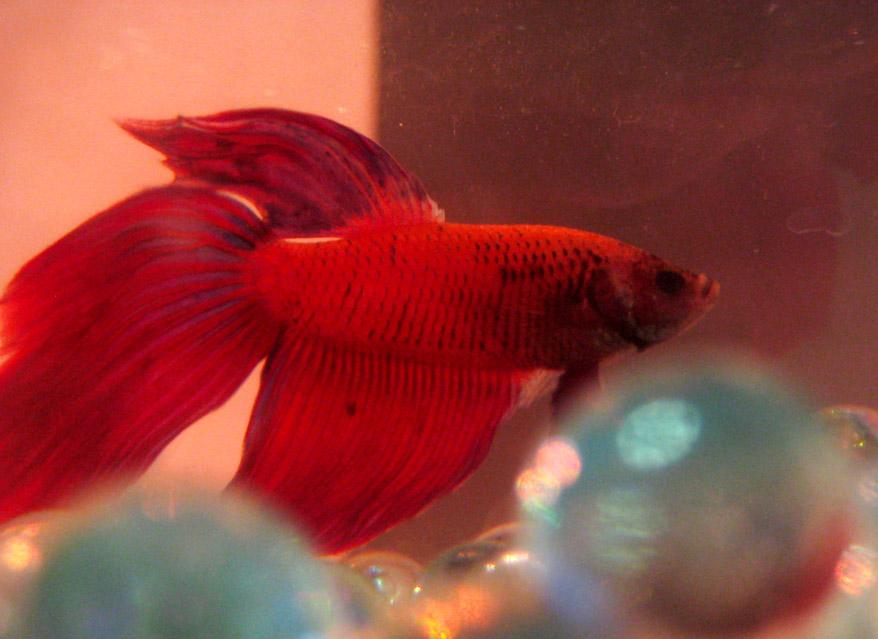 Published: November 13, 2008
Milton was very popular at Fordham College at Lincoln Center (FCLC). Patrick Yurga, FCLC '09, said that Milton, brought in by his roommate Ben, helped his sophomore year suite bond.
"All the roommates loved Milton, especially around feeding time. We would all gather around to watch him eat the little baby mice we kept in the freezer" said Yurga. "We'd put a newspaper down to keep Milton off the carpet and warmed the baby mouse up in a cup of hot water since [Milton] has to think it's alive in order to eat it. Once the mouse was all warmed up, one of us would jiggle it in front of Milton until he pounced." Since he is a snake, Milton is an illegal resident in McMahon Hall.
Pet ownership in the FCLC dorms is forbidden, but it hasn't stopped McMahon residents from acquiring them anyway. Sophie English, FCLC '09, and her roommate hedgehog-sat Scrappy and Weehog "for about a month" her sophomore year. Casey Penrod, FCLC '09, lived with two turtles, a rabbit and a guinea pig during her freshman year alone. Yurga has occasionally mouse-sat Pinky and the Brain, his girlfriend's pet mice, while living in McMahon.
And although Milton, Scrappy, Weehog and others no longer frequent the dorms, there are plenty of creatures great and small who still live with FCLC students.
"I have a beta fish," admitted Morgan Moreira, FCLC '10, as does her roommate. Jenifer Campbell and Olga Ramirez, director and executive secretary of residential life respectively, said that they confiscate a pet about once a semester, and fish are particularly popular. But Campbell and Ramirez have also confiscated "dogs, rabbits [and] hamsters," to name a few.
Confiscation of the pet is one immediate consequence if residents are caught. The students are also fined, an amount that varies depending on "how egregious the act is," Campbell said. Ramirez explained that fines go up if pets are larger, messier or more likely to cause allergies to other students. Fines rise significantly if the pets escape—causing a mess in the hallway for the maintenance staff to clean up is a big no-no.
Although Ramirez declined to report the exact price of the fines, Penrod and each of her suitemates paid $25 when they were caught with her two turtles. Maggie Perkins, FCLC '09, whose suitemates had cats during their first year in McMahon, was charged the same amount and was also required to write "a three-page paper on the wisdom behind the pet policy." She speculated that the fine may have been higher for the actual owners of the cats.  Cole Wassner, who graduated FCLC '08, was caught with five lizards last year and was fined "around 300, maybe 350" dollars.
Having pets in a dorm can cost more than just money—thanks to her suitemates' cats, Perkins' freshman year experience in the dorms was a turbulent one. "I told my suitemates that I loved cats but wasn't necessarily crazy about having them in my dorm room," she said, but she wasn't comfortable being the only one saying no. The two cat owners were responsible about feeding and cleaning up after their pets, but things went downhill after only a week.
"Passive aggressive notes were written on the fridge saying: 'IT SMELLS LIKE CAT (expletive),'" Perkins said. The whole episode ended with one suitemate, unhappy with one of the cat-owner's "illegal habits," telling the RA about the cats, which were immediately confiscated. Perkins compared the experience of having pets with freshman roommates to "purposefully having a baby with your boyfriend of two and a half months."
Pets are risky, cost money and cause friction between roommates. So why do so many FCLC students continue to have them? For Penrod, pets are a matter of security.
"Pets have always been a great comfort for me, especially with the stresses of school." Perkins thinks having a pet in spite of the rules might also be a form of asserting your independence—pets as "the icing on top of your 'I'm an adult now' cake."
Ramirez warns students away from breaking the rules.