Spotlight Shines on Kalina, Pella-Woo and Apicella-Hitchcock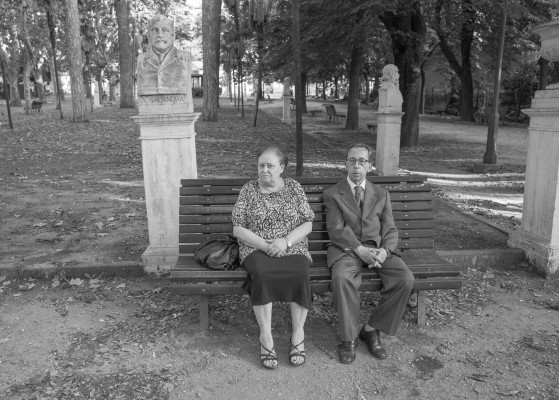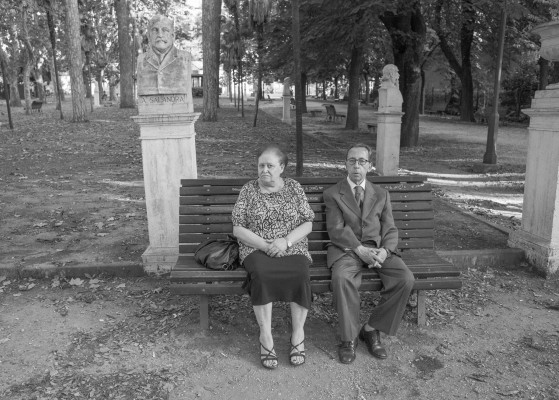 From Jan. 29 through March 15, three Fordham College at Lincoln Center (FCLC) visual arts professors will be premiering their work, varying from film and digital photography to painting. Theatre and Visual Arts Professor Richard Kalina will be exhibiting modern paintings, Visual Arts Professor Anibal Pella-Woo will present digital color photographs and FCLC Gallery Coordinator Stephan Apicella-Hitchcock will feature black and white photographs.  
The exhibition will feature six images from each photographer and three paintings from Kalina. "We are going to place [Kalina's work] between the two photographers," Apicella-Hitchcock said. 
"This is supposed to be a sampler, so that people can see what we are up to in [our] professional careers," Apicella-Hitchcock added. "Often, it is something that is in progress, or undergoing construction – as opposed to something that is written in stone and complete."
Each of these three artists introduce a sense of abstraction in their pieces. According to Apicella-Hitchcock, "From the three artists, you will see some interesting ways of dealing with the notion [of] what is potential content."
Kalina will be presenting three color abstract paintings. "The artist is a minimalist painter; the subject in his paintings is not overt, and there is a sense of formalism," Apicella-Hitchcock said.
Furthermore, in a statement released in the publication "Art in America," Kalina's "paintings and watercolors are energized by scattered dots, some of them vaguely targetlike, connected by lines that deftly subdivide the pictorial field."
For students and faculty at FCLC, including Pella-Woo, the daily process of commuting to school or work can be a strenuous one. As a result, the photographer decided to devote this particular series of colored photographs to his daily commute.
"I am a product of the experiences I have had over the years; inspiration for all my work can come in any shape. This time, it came from the need to deal with the sheer frustration of sitting on a bus for up to two hours each way, day after day," Pella-Woo said. "I needed to make sense out of it and find something hopeful in the experience." 
Similarly, Apicella-Hitchcock's images convey a sense of movement and travel. "The body of work that I represent in this exhibition is a sampler from seven years of teaching the documentary photography Italy program that we offer here at the visual arts department. We spend a whole month each summer in Italy, in Rome, studying and practicing photography, which results in a book." 
Apicella-Hitchcock worked alongside the students in his classes when shooting these photographs in Rome. "The students in that class have always come back with a rich understanding of their medium because they are practicing it every day – this includes myself as well. Once a professor, always a student," he said. "I am always out there every day, practicing with the students." 
As a result of teaching the month and a half long class during the summer for seven years, Apicella-Hitchcock was able to shoot a great number of photographs in Rome. "I have about 700 rolls of film that are still undeveloped from the past three years; the images represented here are digital images because they are more accessible," he said. "This is a sampling of images over the past five to seven years, which, I feel, are representative of the theatrical aspects of Rome. I think that it's an incredible city and that we are very fortunate to have the program running there." 
Despite these different forms of photography, both artists enjoyed capturing and recording the world through the lens of a camera. "What I love about the kind of photography I try to do, is that it is of the world. You are excited by the experience of making the photographs, but your viewer will not have access to that experience. All they will have is the photograph, a new kind of experience," Pella-Woo said. "I try to see my photos as if I had not made them and try to separate the ones that stand on their own and can hold my attention. Photography allows me to pay attention to something, more than just as a passing glance: what a gift to be able to stare, and possibly learn something."
Through black and white photography, Apicella-Hitchcock enjoyed observing and recording the culture and the people of Rome. "What is so intriguing about photography in Rome [is that] people in Rome are wonderfully public. Business takes place in the street – their life is in the street, from hanging out after dinner to strolling in the street," Apicella-Hitchcock said. "The wonderful social aspect of the city and its culture is absolutely perfect for people who interested in observing the world and recording it with a camera. From the small gestures, reactions, interactions – it's those small gestures and the daily dramas of life, which are particularly interesting to me. My concentration is not on stuff, buildings, or landscapes – this is all about the people of Rome."
"This is a sampling of images over the past five to seven years, which, I feel, are representative of the theatrical aspects of Rome. I think that it's an incredible city and that we are very fortunate to have the program running there."