Countdown to Hope Count: Postponed to Monday, Feb. 9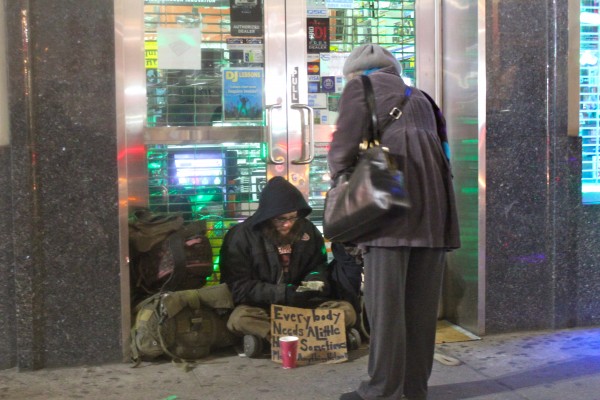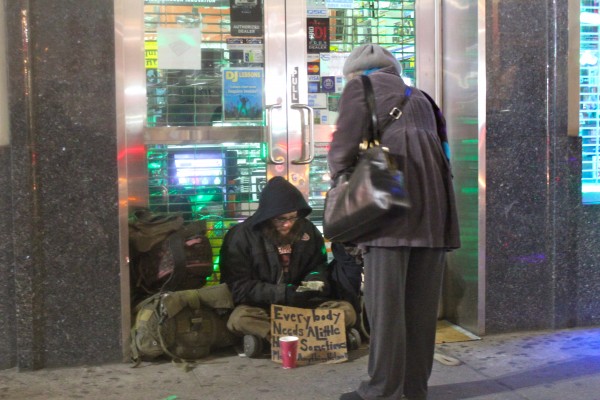 The New York City Department of Homeless Services will conduct its annual Homeless Outreach Population Estimate (HOPE) on Monday, Feb. 9 instead of the scheduled Jan. 26 date due to the blizzard. The goal of the mission is to estimate the number of people in NYC's public spaces, so that outreach teams can better allocate resources to get people off the streets. Of the 3,000 volunteers needed to canvass different areas of the city, 100 will be Fordham students.
In an email interview, Katheryn Crawford, associate coordinator in the Dorothy Day Center for Service and Justice at Fordham said, "Fordham has been participating in HOPE Count for the past 10 years, and it continues to be one of the biggest one-time volunteer opportunities for Fordham students to participate in." The event starts with a training session at Rose Hill, and then students are divided into groups of six to survey the Bronx. Starting at 9 p.m., the event can last until 4 a.m.. Different squads patrolling different areas finish at varying times throughout the night.
Crawford said, "It isn't just about sending students to count the street homeless. We want students to think about what they are doing and why they are doing it. Why are people homeless? What are the root causes and what role we each can play to address this issue?"
Aakash Kumar, Fordham College at Lincoln Center (FCLC) '17, and Aja Singletary, FCLC '16, who participated in the event last year, will be participating again this year. For them, HOPE Count is a learning experience. 
In the training session, students learn about the stereotypes associated with homelessness and are instructed on how to approach people on the street. 
"We talked about different scenarios and questioned if they counted as homelessness. In some cases, when we thought  someone was doing well, in actuality, we learned that they were struggling and on the poverty line," Kumar said. 
He gave the example about directly approaching people. Kumar said, "Asking someone if they're homeless is invasive. Instead we ask, 'Do you have a place to stay?'"
"We think of the homeless as carrying bags, wearing smelly clothes, on drugs, strung out or simply lazy. That's not the case at all. Homelessness can be found anywhere. It's not detectable," Singletary said. 
The students are very aware of the message they are sending to the people they approach. Singletary said, "We don't want to say you have no agency; you have a choice whether you want to go to a shelter or stay outside. By converting our language, we give them the agency to choose whether they want housing or not. Some people don't want to be in a shelter."
If someone does agree to the survey, students must then describe them; e.g. ethnicity, clothing, etc. Then, they call Homeless Services to come and bring them to the nearest shelter.
Recounting the experience last year, Kumar said, "It was Code Blue weather, and so we were obligated to wake up anyone who was sleeping." Code Blue procedure is implemented by DHS when the temperature drops to 32 degrees or lower. Individuals experiencing homelessness can access the agency's adult facilities, like shelters and drop-in centers, without fulfilling the usual intake process.
"If it wasn't a Code Blue, they would have told us to leave them alone," Singletary said. 
Additionally, the students attribute the weather conditions to not finding anyone last year. "They were most likely in the subway, and we weren't in charge of that," Singletary said. It will be interesting to see how this year's event plays out. 
In the future, Singletary said, "it would be great if we could receive more information about where the information goes."