Alcohol Incidents Tripled—Mostly Freshmen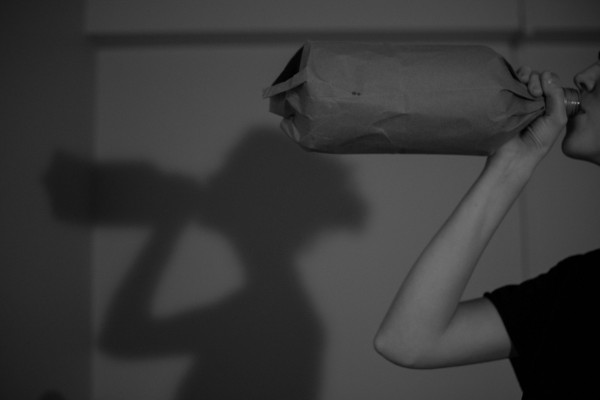 According to Dean of Students Keith Eldredge, the number of student transports by emergency medical services to the hospital due to alcohol consumption has more than tripled, rising from four incidents this time last year to 14 this year.
Many students were unaware about this increase. "I haven't heard of anyone getting hospitalized here at all," Megan Zuckerman Fordham College at Lincoln Center (FCLC) '16, said. "Walking around the dorm on a weekend night is basically the same as on any weeknight."
As of this publication, 16 students have been evaluated by Fordham staff after looking visibly intoxicated. Thirteen of the 16 were freshmen, a 40 percent increase from last year. Two of the 16 students were able to refuse medical attention. Each student was only hospitalized once.
Many students speculated that the spike in medical attention requirements was due to the increase in the freshman class size. Lincoln Center welcomed around 100 more residential freshmen than in 2013. "A lot of freshmen are new to a big city, away from home for the first time, and get a little wild," Andrew Milne, FCLC '16, said. "More students just means this happens more often."
Eldredge agreed with that sentiment and added that the structure of the new building, McKeon Hall, may have been a causing factor. The building is only open to freshmen and was designed to have larger sense of community than McMahon Hall. "It's not this crazy, wild party house," Elderdge said. "I don't think this year's group of freshmen are any wilder or crazier,  but I think there is a different level of atmosphere."
Levels of drinking on college campuses have increased dramatically nationwide and are continuing to rise. According to a survey conducted by the National Institute of Alcohol Abuse and Alcoholism (NIAA), young adults aged 18-24 saw a 25 percent increase in hospitalization from 1999 to 2008.
Each year, 1,825 college students aged 18-24 die from alcohol-related injuries or alcohol poisoning, according to CollegeDrinkingPrevention.gov. "The first six weeks of freshman year is an especially vulnerable time for heavy drinking and alcohol-related consequences because of student expectations and social pressures at the start of the academic year," the NIAA wrote. Of the 13 Fordham freshmen who were transported to the hospital, eight of the incidents happened within the first six weeks of school.
Kelly Schumacher, assistant director for Alcohol and Other Drug Education (AODE), helps to provide students with information about drug and alcohol use, especially after a student has been documented for violating Fordham's policies. Schumacher said the programs, such as AlcoholEdu, give students a chance to educate themselves about alcohol consumption and reflect on their own use. Currently, she is working on creating a Wellness Committee with students to help educate Fordham's population about health issues, including alcohol and other issues such as stress.
Both Jenifer Campbell, director of residential life at FCLC, and Eldredge highlighted surveys as incredibly useful to both students and administrators. The surveys, administered by organizations, such as Counseling and Psychological Services (CPS) and AODE, inform the administrators of students' habits while the programs conducted such as AlcoholEdu, give students helpful tips like alternating alcoholic drinks with water.
 "Our emphasis is on harm reduction and the ways in which students can drink safely instead of binge-drinking," Campbell said.
Eldredge emphasized the importance of students helping other students. Most of the students who were transported to the hospital were returning to campus after drinking when a staff member noticed the students seemed intoxicated. 
For students who are afraid to seek medical attention for themselves or a friend because of possible reproductions, the medical amnesty policy protects students from getting in trouble when someone requires medical attention. Students can call for themselves or for other students and will not get in trouble with Fordham for consumption and possession of alcohol and other drugs, but students are subject to disciplinary action if found violating other policies, such as physical abuse or property damage. The amnesty policy only applies for a first-time offense for both the student who requires medical attention and the student who seeks medical attention for a friend.
"I really want students to take care of each other," Eldredge said. "Sometimes students make bad decisions and find themselves or their friends in a situation where they've over consumed. Any student can call for help."