Transform Your Costume Without the Cost for Halloweekend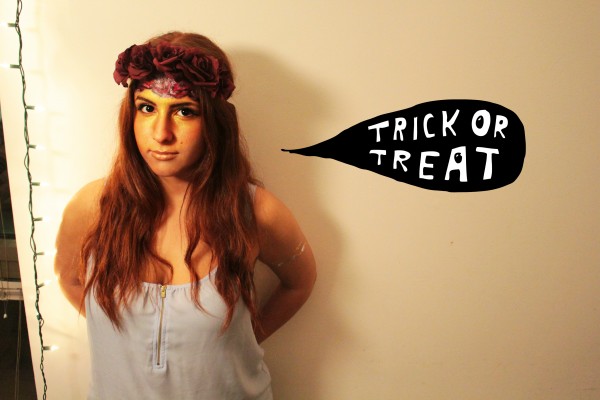 Halloween is approaching fast, and for Fordham College at Lincoln Center (FCLC) students, it's time to break out the cobwebs and jack-o-lanterns in McMahon, McKeon and Lowenstein. It's also time to start thinking about multiple costume ideas for "Halloweekend." Consisting of various Halloween parties and events over consecutive days, Halloweekend is a prime holiday for college students across the country. With little spending money in the college atmosphere, however, it's important to use the cheapest resources at our disposal. To avoid any Halloweekend malfunctions, here are  four accessories that can give you multiple looks over the holiday. 
BANDANA
Bandanas are absolutely perfect for Halloweekend festivities. There are endless number of ways you can style them, and they can certainly transform any look. Throw on a flannel and jeans, put your hair up in a bun and wrap the bandana around your head in a triangular fashion, and you can create a super easy "Rosie the Riveter" ensemble. Bandanas can also be folded and wrapped around your head in a rectangular style, and with a little war paint and a dark green tee or camo, you can create a cool soldier or warrior look. Your wallet will be screaming for joy because you can pick up a bandana at Party City for just $2.99. 
FLOWER CROWN
Another versatile accessory for Halloweekend are flower crowns. You can find super cheap ones for $4.90 at Forever 21, or you can opt to make one on your own with some wire and fake flowers from an art store. Pop one on your head and use some face paint to continue painting the design of the flowers down onto your forehead and face to create a beautiful goddess-like "Mother Nature" look. You can even add some cheap metallic temporary tattoos along your arms to make it even more ethereal. If you want a scarier but still feminine look— like a bohemian vampire of sorts— grab your flower crown and dip it in some red or black food coloring mixed with water. This will dye your flowers to get that perfect dead-flower vibe, and you can spice up your makeup with some fake blood at the corners of your mouth. 
STANDALONE SHIRT COLLARS
This one's free if you are ready to chop up some of your old dress shirts. Simply cut the collar off and use it as a neck accessory for Halloweekend this year. Pair a simple and sharp white collar with a black tank top or dress, knee highs and braids, to create a modern Wednesday Addams look. You can do the same with a Peter Pan collar matched with a short dress and Mary Janes for a creepy doll costume. Cut off a collar and pair it with a tie and Superman t-shirt, and you can even be a quasi-Clark Kent. 
SUSPENDERS 
Suspenders are probably the most versatile accessories for Halloween because you can mold them into any type of look. Get a red pair for $7.99 at Party City, match it with a yellow shirt, grab a friend who does the same, and you've both transformed into the whimsical Alice in Wonderland duo, Tweedle Dee & Tweedle Dum. If that's not quite your style, grab a black pair and put them over a white shirt, add a bowtie and some glasses and create a super cute nerd look for one of your Halloweekend parties. Don't be afraid to have even more fun with it and wrap some LED (battery operated) wire lights around your suspenders to illuminate whatever costume you choose.
Make sure to mix & match these afforable accessories for the ultimate Halloweekend wardrobe!