Sexual Health Access on Campus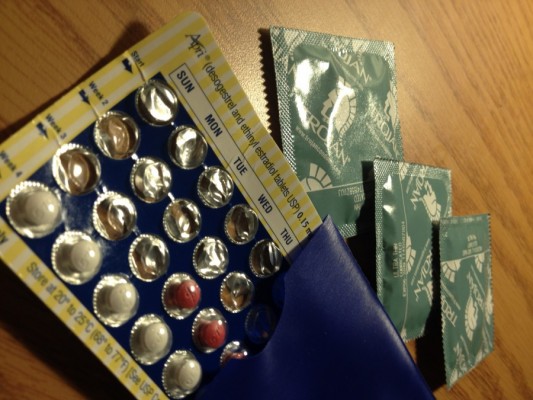 Fordham University's contraceptive policy is clear, but it has not always been that way, according to Mairead Maguire, co-president of Law Students for Reproductive Justice, at Fordham Law School (LAW).
The clarification came only after former law student Bridgette Dunlap went to the health center to get birth control for contraceptive purposes in 2011 and was turned down that things started to change at Fordham. School health insurance must pay for birth control in keeping with New York State law; however, schools can and do refuse to prescribe birth control as means of contraception in keeping with religious doctrine. 
"If a student came in here and asked for a prescription for hormonal birth control for contraception, we would not prescribe that; but, if someone is on it for a medical reason, yes, we can prescribe that," Kathleen Malara, executive director of Student Health Services and family nurse practitioner-boardcertified, stated. 
According to Malara, the faculty in the health center are licensed practitioners and can evaluate the medical need that abide by Catholic teachings for birth control.
Dunlap's story made headlines across the country and as a result, Prescribe Fordham was born.
Prescribe Fordham is a completely free event where licensed physicians volunteer time to have one-on-one consultations with students about different contraceptive options, including free prescriptions for 12-month refills on hormonal birth control. This year it will be held Wednesday, Oct. 29, from 5 p.m. to 8 p.m. at John Jay College at 524 West 59th Street. Students must RSVP to [email protected] to attend.
"This is Prescribe Fordham's fourth year. John Jay College offers us their space since it is very expensive to rent a place and their students can also participate," Maguire said. 
 Condom distribution on campus is a "violation of the student handbook and is strictly prohibited," Dean of Students at FCLC Keith Eldredge said.
"There are no financial aid or scholarship repercussions for distributing contraception," Eldredge stated, "but progressive sanctioning could eventually result in suspension or expulsion from the University and or university housing, but in most instances, it certainly wouldn't happen off the bat."
Maguire  feels the need for contraception access on campus is necessary.
"When you can come here [to the university's health center] and get your primary health care for free, and you are blocked from getting what is an essential element of preventative health care and being a healthy person for many people, it is really arresting and stigmatizing," Maguire said.
Prescribe Fordham, "is frank, it is sex-positive, there is no judgment," Maquire said. 
"[The physicians] are aware the problem is that students need continued access," Maguire explained. According to Maguire, all the doctors are affiliated with Institute for Family Health – a federally qualified community health center that has several sites around New York City. The event is also co-sponsored with the Reproductive Health Access Project.
"They evaluate you, ask questions about your health, and if they assess that hormonal birth control is not the best choice, they will schedule a follow-up as well as give students advice, like considering and IUD or Depo-Provera," Maguire continued.
An intrauterine device: a small T-shaped plastic device that is wrapped in copper or contains hormones, according to New York University's Langone Medical Center. Depo-Provera is a shot of a hormone similar to progesterone and is given by a doctor to a woman in the arm or buttocks, and can provide contraception for 12 to 14 weeks, according to Mayo Clinic. 
The event is mainly geared towards undergraduates; however, Maguire invites all students to attend. 
"The school's policy puts a burden on undergrads who may not know the city and may not know their rights," Maguire said. 
In some ways, "like waiving the $100 deductible to go to an outside gynecologist," Maguire feels like school health coverage policies are improving.
 "But the real problem is students don't know where to go outside Fordham, they don't know the health center does not prescribe birth control when they visit, they are not sure if their parents will find out if they go to Planned Parenthood," Maguire said. 
"This year John Jay's heath center will do rapid HIV testing that will be available for students," Maguire said. 
"Condoms will also be distributed and students' anonymity will be protected," Maguire said.
"Men are also encouraged to come, because reproductive health is not just a women's issue, though sometimes that is the misconception," Maguire clarified.
According to Maguire, the clinic is multi-purposed. "Part of the clinic is to reach this very real need students have for health care," she said.
"But it is also to raise attention…The more people who know the policies and the more talk there is about the policies, the more pressure there is to change the policies."
She cited the clear written policy on contraception as an example. "I think that is unfortunate that students cannot get the care that they need on campus and within their community," she said.
 "This is a very necessary form of health care and I understand that Fordham adheres to Catholic teachings but students deserve access," Maguire said. 
For more information on free contraception access, students can follow @FUcondomfairy on Twitter. 
To learn about free and confidential STD clinics in New York City, go to nycfreeclinic.med.nyu.edu.