VIDEO: Send in the Clowns: FCLC's Patrick Swailes Caldwell
There may be a national clown shortage, according to Clowns of America International President Glen Kohlberger, but you would never know at Fordham College at Lincoln Center (FCLC). Patrick Swailes Caldwell, FCLC '17, is keeping the tradition of clowning alive.

"I was very torn because I loved the fact that something that I was doing was seen as more unique," he said, commenting on the national clown shortage. "I was also very sad by the fact that I don't know any other clowns or street performers my age."

"I'd love to have juggling friends to hang out with," he said.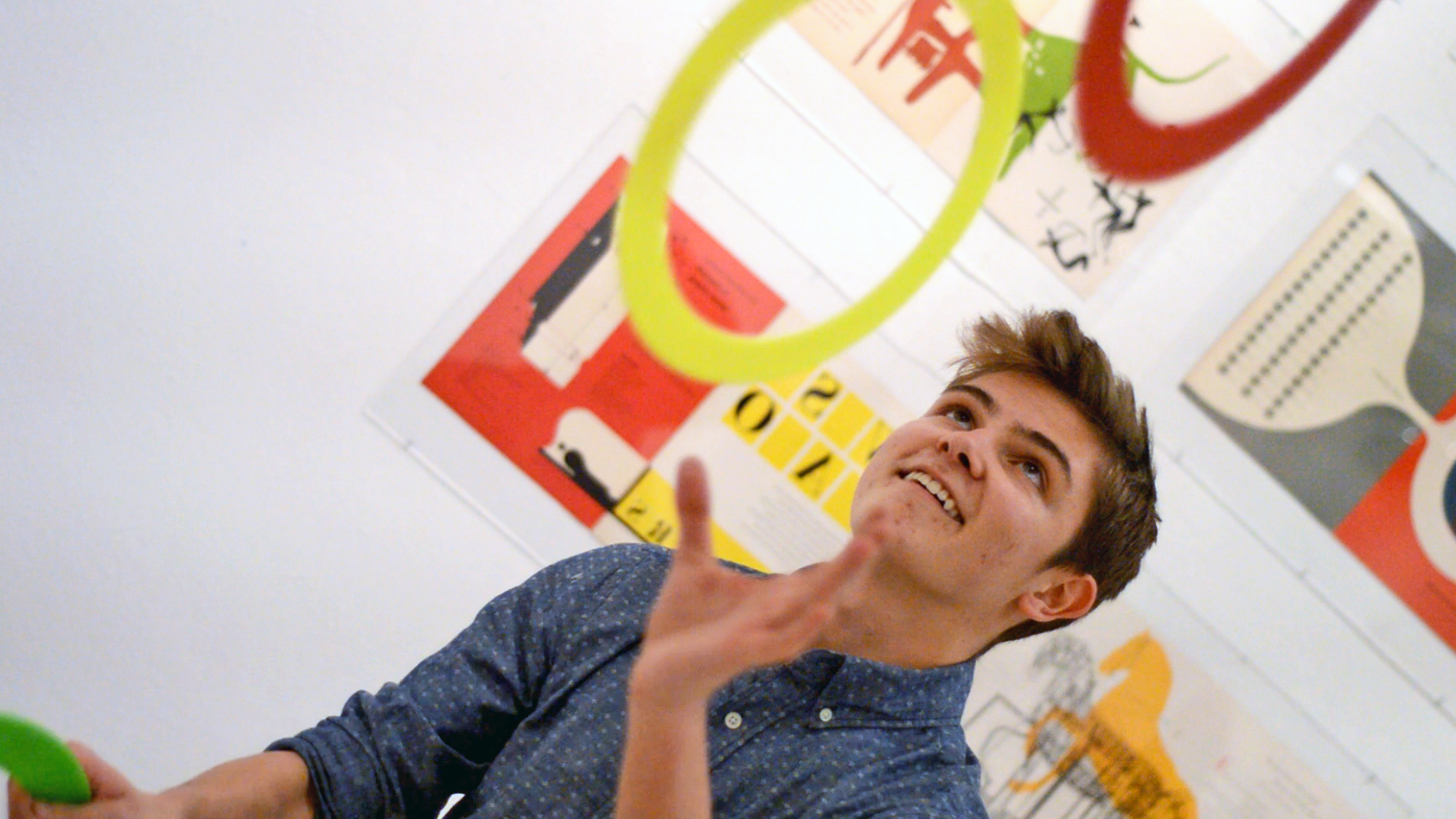 Caldwell got his start as a street performer in the suburbs of New Jersey, performing magic tricks, juggling and riding a unicycle at birthday parties.
When it comes to artists of all kinds, Caldwell believes it is important for them to perform frequently. "If you're a musician, or doing anything, the only way to get better is by seeing how an audience reacts to something," he said.
Caldwell can be seen performing in Columbus Circle, FAO Schwartz, the Apple Store and near Central Park – anywhere between two trees where he can tightrope for an audience.
"Tightrope walking is a really cool metaphor for life in that it requires absolute focus and balance and absolute relaxation," he said.