Science Building Sidelined as Athletic Funding Rises
"It is still galling every time I look at [an Internal Revenue Service (IRS)] form 990 of the university's and see that the highest paid employee in the entire university is the men's varsity basketball coach," Leonard Nissim, a professor of Mathematics and a faculty senator at Fordham College at Lincoln Center (FCLC), said.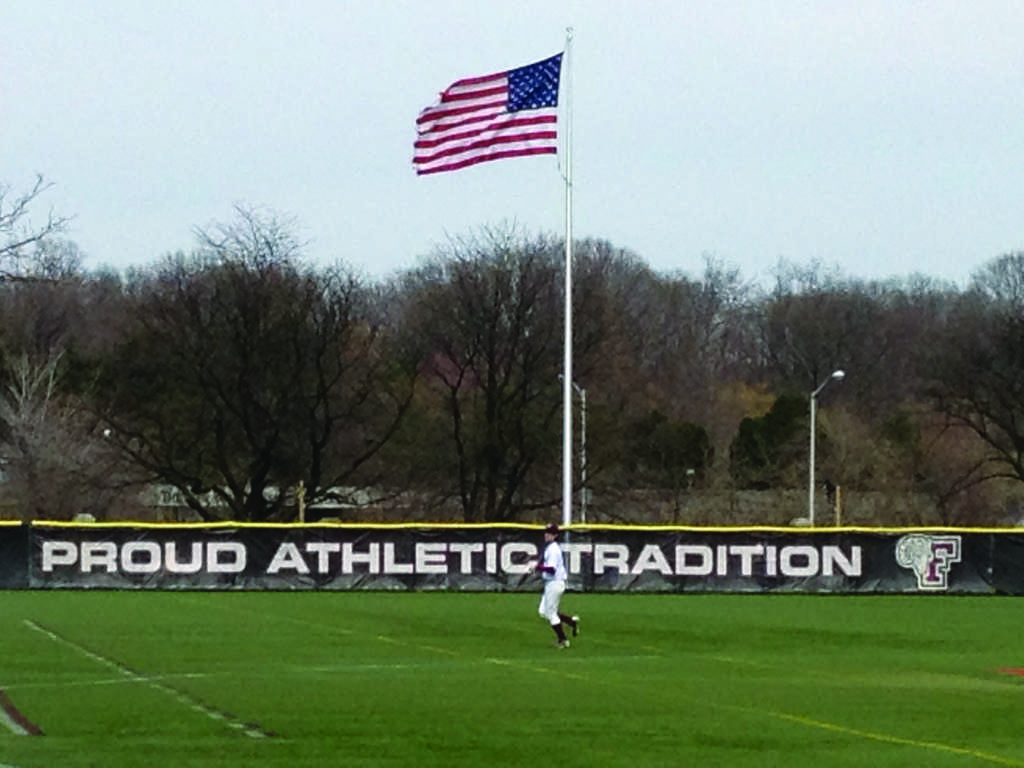 It is not only Nissim who is concerned. The Delta Cost Project released a report in January of this year asking whether increased spending on athletics by public universities is beneficial to students. Here at Fordham, a private university, faculty wonders whether athletics are being funded at the expense of academics.
In a questionnaire that was distributed to Fordham's faculty in 2010, the "central question was how successfully administrators are advancing the academic mission of the university." The faculty responded to that question in the following way: a "lack of clarity concerning priorities; lack of understanding and support for research; lack of commitment to science building; athletics monies being placed over academics; low priority given to faculty needs/complaints concerning facilities needed for teaching."
The connection between increased spending on athletics and planning for a new science building at Fordham College at Rose Hill (FCRH) began in 2004 when Fordham created a document called "Toward 2016" that included both as "strategic plans." The university hoped that by further developing its athletics program and facilities it could "implement 'Athletics for Visibility' focusing on men's and women's basketball for national prominence." In building a new state-of-the-art science facility, the university intended to "ensure the vitality of our science profile."
But by January 2010, faculty senators said plans for the new science building had "disappeared," according to the minutes.
One month later, the university issued a statement on Fordham's official athletics website that the Board of Trustees had unanimously approved a "significant increase" to the budget of the men's basketball team.
Minutes from the following meeting, also in February of 2010, recorded Fordham President Rev. Joseph M. McShane, S.J., telling the Senate that the amount the Board committed to raising the budget of the men's basketball team was at that time "unspecified." According to financial data later self-reported by the university, the expenses of the team after the Board's decision rose from $2.6 million to $3.1 million, an increase of approximately $500,000.
To put that into perspective, Georgetown University in Washington, D.C., one among a number of schools that Fordham considers to be an "aspirant institution," recently constructed a state-of-the-art science facility for a reported $100 million. But although the budget increase for the men's basketball team pales in comparison to the amount it might take to create such a science facility, some in the Senate say that it is part of a trend toward spending on athletics in a way that negatively impacts academics.
"At one Senate meeting," Nissim said, "I asked [McShane] to explain to us what the purposes of the athletics program here at Fordham were and to explain how the money that was being spent on that did, or didn't, achieve those purposes. I never got a satisfactory answer."
McShane "essentially said that I was, and the other Senators who were concerned about this were, very naïve about the role of athletics in the life of a university and that we didn't understand how many important and very wealthy alumni cared very much about the athletics program and would be extremely upset  if they were curtailed or interfered with in any way," Nissim said.
According to minutes from March 2009, McShane responded to Nissim's request by saying that a successful athletics program has the effect of augmenting educational goals, producing favorable publicity and leading to a better university profile. He also said that he "wished to ensure that education remain an integral experience" at Fordham.
Nissim cited renovation of athletic fields and compensation for head coaches as two areas where non-academic money was, and is, being allocated.
Fordham reported that in 2010 it compensated its first-year head coach, Thomas Pecora, a total of $501,849, according to the university's 2010 IRS form 990, which is the most recent to be made publically available.
Using Fordham's reported numbers for the average compensation of a full-time academic faculty member, Nissim calculated that approximately "two-and-a-half professor's worth make up one basketball coach." Nissim noted that the average amounts of compensation for faculty were highly inflated because they included compensation of the law school faculty. Fordham also gave former Head Coach Dereck Whittenburg $500,000 that year to terminate his contract prematurely after the Rams had two losing seasons under his leadership.
In regard to the new science building, Nissim said, "It was pointed out years ago that many students visiting campus would laugh when they saw the science labs, whether in the chemistry building or the physics building, and say 'we have better labs than that in my high school.'"
At a Senate meeting in September 2009, a Senator "commented on the dire situation of the science facilities on campus, including a recent flood in John Mulcahey Hall (JMH)." At another meeting in April of the same academic year, several other senators "noted the lack of funds for some academic facilities (in JMH especially, where the recent power outage brought a lack of refrigeration and thus the loss of months of research work)."
During that academic year, according to data provided by the university in a 2011 report, Fordham budgeted more towards their strategic plans for science, at $612,000, than those concerning athletics, at $500,000. In other years however, such as the 2006 academic year, Fordham budgeted more for athletics than science, with $3.9 million going toward athletic facilities compared with the $700,000 split between science labs at Rose Hill and one at Lincoln Center.
While athletics only brought in $2.2 million in revenue for Fordham in 2010, $25.2 million was spent in total on athletics the following academic year, according to self-reported financial data.
When Fordham created a review committee in 2010 to evaluate the university's progress on the initiatives in "Toward 2016," the committee found that "the University was making good progress on all of the transforming initiatives," but did suggest that "the University begin planning for a new science building, and that a more systemic approach linking the strategic plan to operational planning and assessment be developed."
"There are no present plans for building a science building," Nissim said.
As of print time, Fordham did not provide The Observer with a statement regarding this issue.