Obama Begins Second Term With Diverse Ceremonies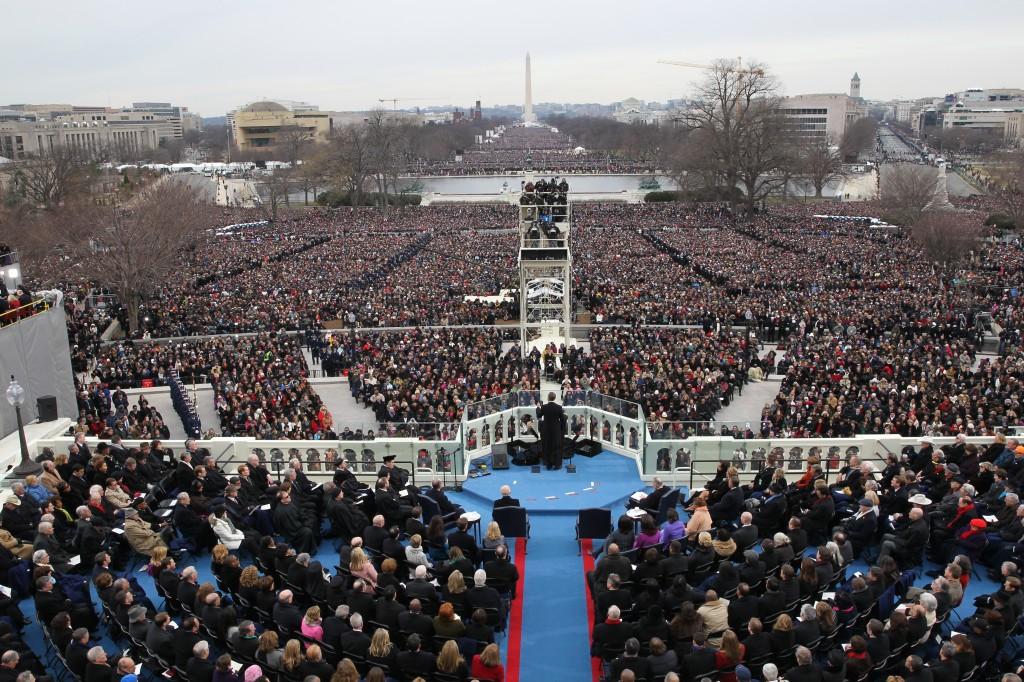 President Obama publicly began his second term in office in today's inaugural ceremony. Obama chose Cuban-American poet Richard Blanco, who also represents the gay community, to recite an allegorical poem in this year's inauguration. Among other guest speakers was Latino Episcopal priest Luis Leon. Spanish was incorporated into the speeches throughout this ceremony, which touched on race and equality and was a constant reminder of the Civil Rights Movement.
Today was a day for celebrating equality and human rights. The inauguration, having fallen on Martin Luther King Jr. Day, had a tremendous influence on this inauguration's atmosphere. King's presence lingered, as well as the presence of other historical figures from struggles such as the women's and gay rights movements.
For once, there was a sense of equality and togetherness in which both audience and speakers were a reflection of each other. Obama's first inauguration was filled with emotion; it was a celebration of the first elected black president in the United States. His second inauguration was emotional in a difference sense. It reinforced the message that anything is possible when we are one people of the United States.