UPDATE: Man Killed Near Columbus Circle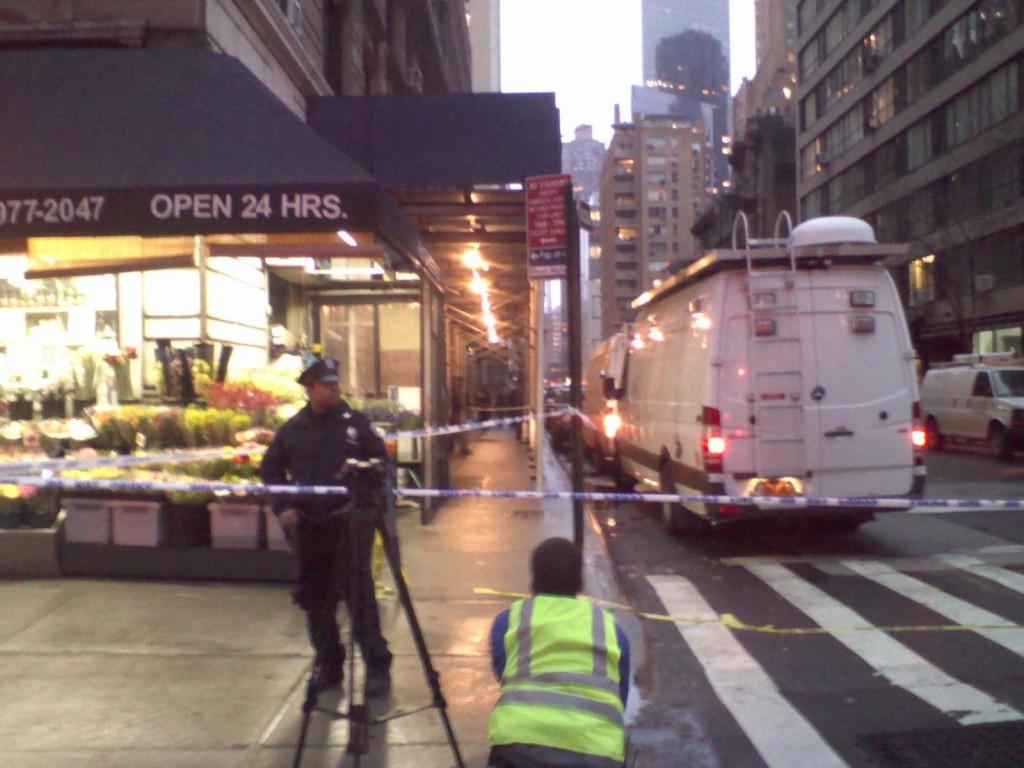 An African-American male was shot in the head on 58th Street between Broadway and 7th Avenue at 2 p.m. yesterday. Police and EMS responded to the scene to find 31-year-old Los Angeles native Brandon Lincoln Woodward unconscious and unresponsive. The victim was then rushed to St. Luke's Roosevelt Hospital, where he was later died, according to reports. The shooting took place in front of St.  Thomas Choir School by Morton Williams.
According to the New York Times, the suspect was driven by an accomplice alongside the victim on West 58th Street where he then got out of the car, walked up and shot him in the back of the head. The suspect later jumped into the car and drove off. Sedat Kolo, a 36-year-old pedicab driver who attended to the victim said he was bleeding profusely from the head and face."He was trying to say something, but blood kept coming out of his mouth," Kolo said. "There was blood all over. Then he lost consciousness."
One bystander reported hearing one shot, while another reported seeing a person perform CPR on Woodward. Sources told ABC News that Woodward was arrested in 2009 in connection with a robbery in California.
Police said that Woodward may have been a lawyer within the entertainment industry in Los Angelese as well as father to a 4-year-old girl.
No arrests have been made.