Seniors Face Issues with Financial Aid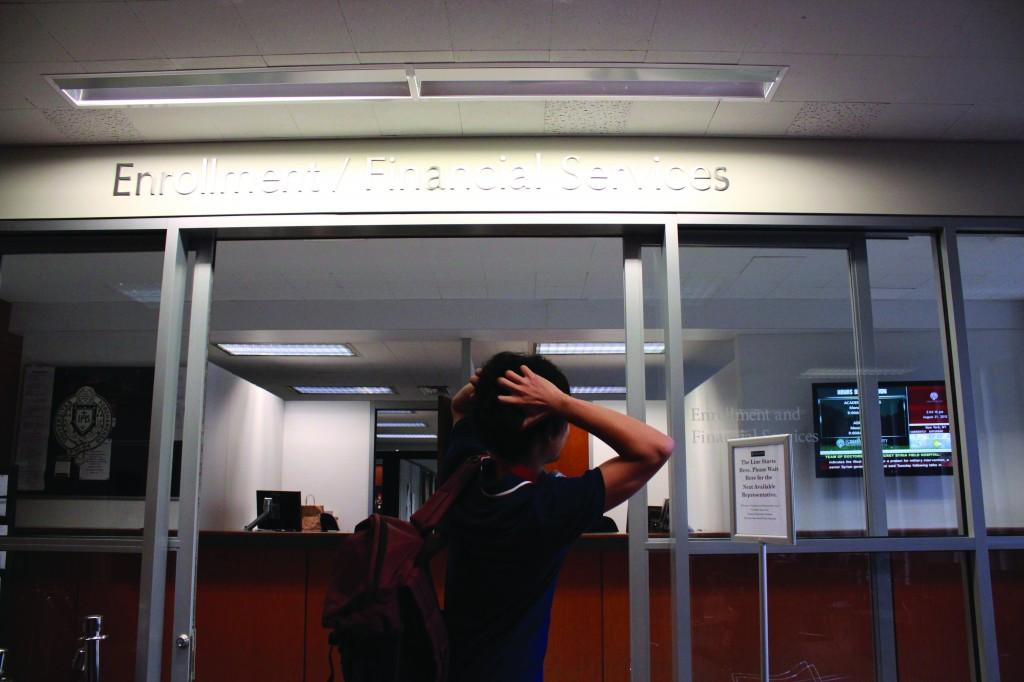 This fall, many Fordham College at Lincoln Center (FCLC) seniors are facing issues keeping their financial aid and scholarships, leading to run-ins with the Office of Financial Aid and Enrollment Services.
Some seniors have said they are having trouble keeping the aid they had from previous years. Carl Bhamdeo, FCLC '13, said, "This year, I've been having problems with their Quality Assurance process. Previous years, the problem has been with other things."
Others like Nazia Kamruzzaman, FCLC '13, have a different issue. Kamruzzaman said, "I still pay for education regardless of the scholarships and grants I have and all of my paychecks go to my loans, which leaves me with nothing. It would be helpful to have my aid cover more of my tuition."
The Office of Financial Aid at Fordham has not released an official response to the issue. Francoisline Joy Freeman, senior assistant director of student financial services, was unable to respond to questions, citing the busyness of the beginning of the semester.
Jaunita John, FCLC '13, said, "I have had to visit the Enrollment Services window a few times and make some calls to them this summer to get my scholarship information sorted out. The financial aid office answered my questions each time I approached them, but I'm still waiting to have all of the information finalized. I would advise other students to keep checking their online account to make sure everything is updated and to call the office each time they have a question," John said.
According to Insidehighered.com, Congress cut $10 million out of funding towards the TRIO program, a collection of federal outreach programs that is also one of FCLC's grant programs. Congress will channel that money into grants for Upward Bound high school math and science programs in hopes of motivating more students to major in the math and science fields.  These cuts may correlate to the issues some of Fordham's students are experiencing this year.
According to The New York Times, New York college tuitions have increased due to drastic cuts of state aid. The issues affecting FCLC students this year have occurred in the past. According to Lesley Massiah, financial grants such as the Pell Grant suffered a loss of 1.3 billion dollars. The Supplemental Education Opportunity Grants (SEOG) program faced financial cuts as well. As a result, shortages of cash for the Pell and SEOG were expected in 2012-2013. The cuts are likely to affect both undergraduate and graduate students.
Last year, Bob Howe, director of the Communications News and Media Relations Bureau, released a statement saying, "While the current Pell Grant shortfall received a healthy boost from the debt reduction package, it still faces a $1.3 billion shortfall for award year 2012–2013."