Fordham Softball Set to Make a Run at Conference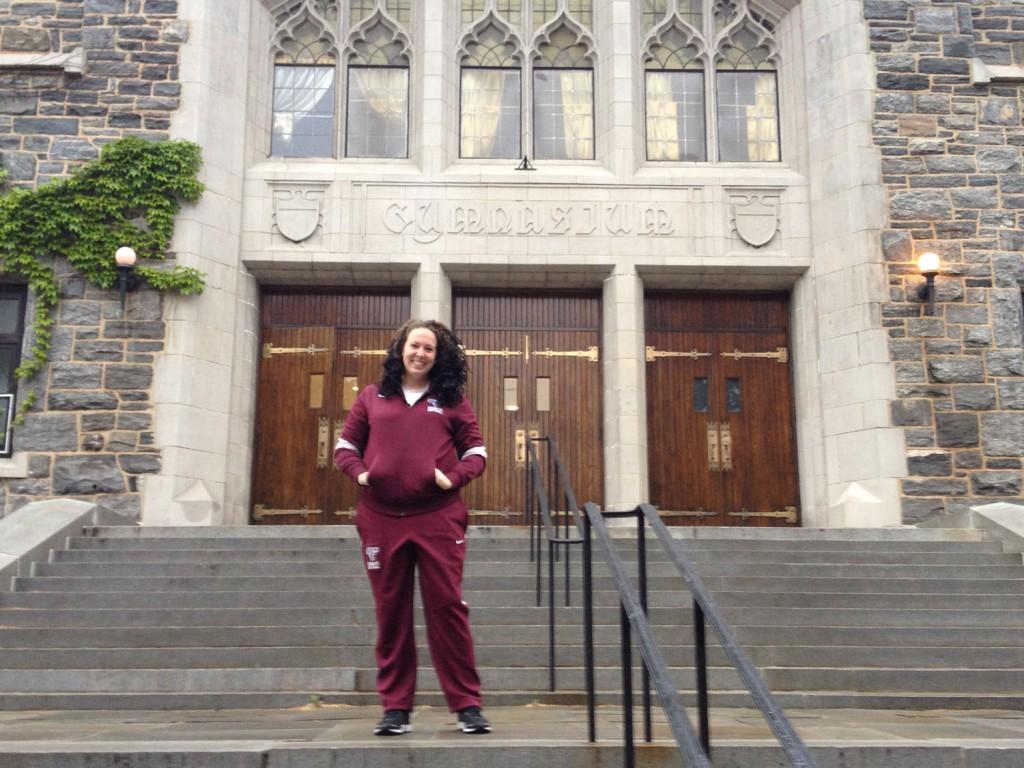 With the Atlantic-10 (A-10) Championships less than a week away, the Fordham Rams softball team looks poised to make a serious run at a conference title.
The Rams struggled at the start of the season as they faced stiff competition, including three teams ranked in the top 25. However, the team picked it up once conference play started, posting a 14-2 conference record, and improving their overall record to 30-20.
"I think the beginning of the season was rough because there were so many young kids playing new positions on defense," Jen Mineau, Fordham College at Rose Hill (FCRH) '12, said. "We've started to put it together now and have been playing really well."
Early season struggles were to be expected as the Rams had to deal with competition with a very inexperienced squad. The team has just eight upperclassmen in comparison to four sophomores and nine freshmen.
"I think senior leadership has played a big role," Mineau said. "The four of us start every game, and it helps to have a consistent presence on and off the field. We're showing the new kids what to do, what to expect and we're leading by example."
The seniors have played exceptional softball to this point, with Mineau and Lindsey Kay Bright, FCRH '12, leading the way in conference play. Bright is leading the team with a .524 conference batting average and a .397 overall batting average.
"She's started in left field since her freshmen year and has really found her way this year," Head Coach Bridget Orchard said. "She's been a great senior leader who gets a lot of hits. She has over 200 hits and that's only the fifth time in Fordham softball history. She's just really stepped up her play to another level."
Mineau has been just as dominant pitching as Bright has been hitting. Mineau has a 24-11 record with a 1.64 ERA and 28 complete games. She's been even more impressive in the A-10 with a 13-2 record and a 0.80 ERA. "I've pitched well for most part," Mineau said. "I've pitched a lot of innings, which is good because it's my senior year and I want to pitch."
Orchard added, "She's an All-American pitcher this season who has carried the team. She's number two in strikeout and we can win every game she pitches. We just need to get her one or two runs because she gets a lot of shutouts."
The Rams will need to continue their recent strong play as they have a huge two game set against conference leading UMass. UMass has gone undefeated in conference to this point but a two game sweep would greatly improve Fordham's chances of winning the regular season crown.
"We're really excited and a bit anxious," Orchard said. "It's a big weekend with UMass coming in. Hopefully we'll take the number one seed from them. We're happy to be put in position to play UMass and see what they have."
Mineau shared her coach's enthusiasm, but stressed that the regular season crown isn't the ultimate goal.
"We're already locked into the number two seed with a first round bye. Regular season championships don't mean all that much. Of course we'd like to win but we just want to win the tournament right now. That's our only goal at this point."
Orchard thinks that this team has gelled at the right time and can really make a run at something special. "We're very confident if all of the pieces fall together," Orchard said. "If our defense and our hitting perform, our pitching can take us far. The goal is to improve upon last year's regional showing and make it to the superregionals."