Knicks Resurgent Under Mike Woodson's Leadership
Since taking over as the interim head coach, Mike Woodson has led the Knicks to a 7-1 record, including an away-game victory over division-leading rivals Philadelphia on March 21. The Knicks' latest win brings their record to 25-25, exactly .500, and keeps them in the number eight playoff seed. If that sounds unimpressive by itself, truth be told, it is. The impressive part is that the Knicks, once suffering from a 6-game losing skid, have pulled to within three games of the 76ers for the division lead. Were the Knicks able to take the division from Philly, it would all but ensure that they would dodge the bullet of having to face either the Chicago Bulls or the Miami Heat in the opening round of the NBA Playoffs.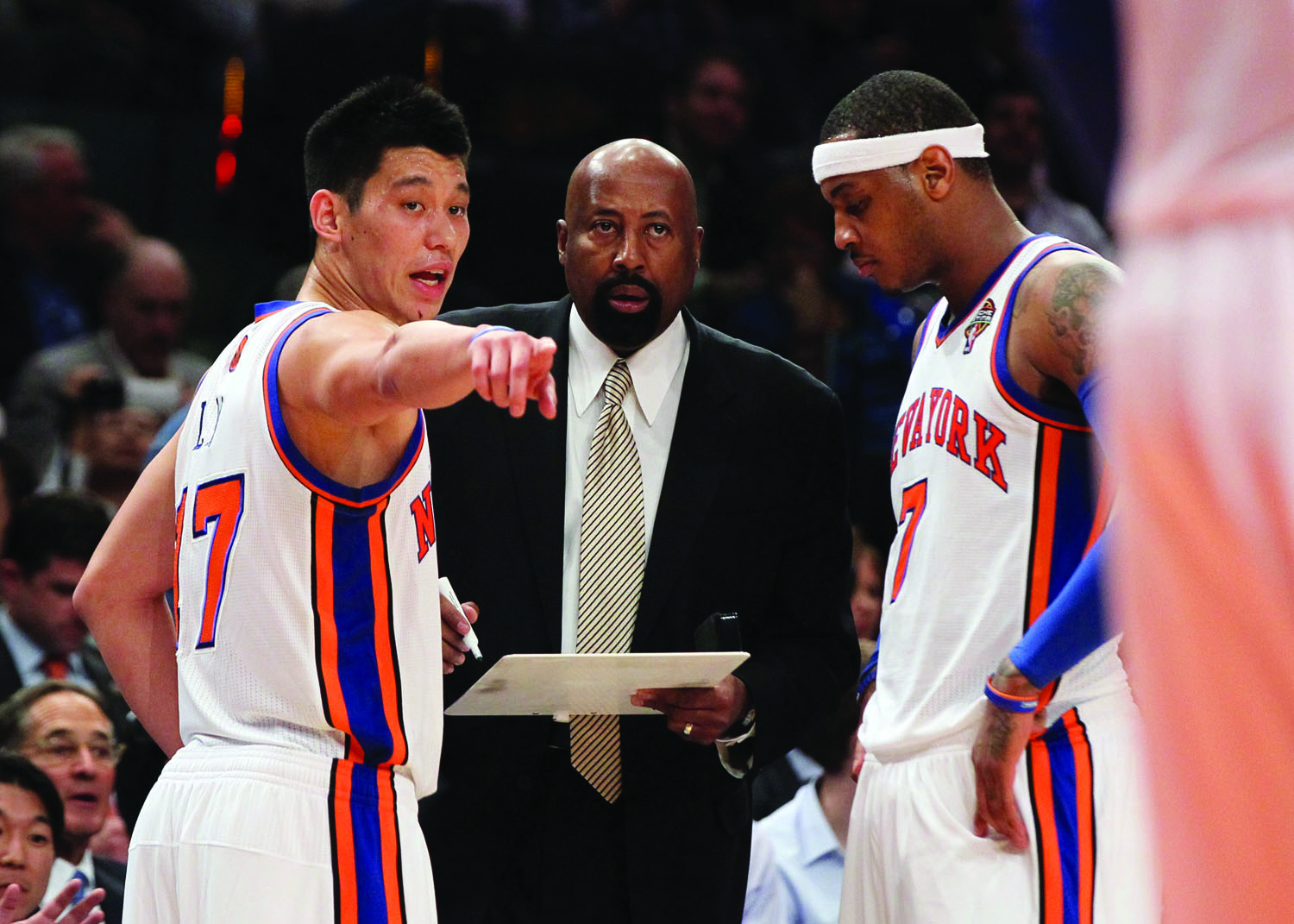 Fans who were worried about D'Antoni's departure signaling the end of New York's beloved "Linsanity," the cult of fandom that has exploded around Jeremy Lin, need not worry any longer. While Lin's place as the team's leader and driving force has faded, his presence has not. His 14.6 points and 6.1 assists per game are more than healthy contributions to the team, and his presence on the court is just one more weapon for opposing teams to be concerned about. Having Tyson Chandler, Baron Davis, Jeremy Lin, Carmelo Anthony and Amar'e Stoudemire in a team's arsenal is nothing short of impressive, and the Knicks' depth should be a key asset in what they hope will be a good playoff run.
However, the recent feel-good nature of the team has hit a snag because of the injury bug. Stoudemire is out indefinitely with a bulging disk in his back. If he is to miss an extended period of time, it could be crippling to the Knicks because he has been a major catalyst during the Knicks' recent resurgence. To make matters worse, Anthony tweaked his groin during Monday night's game. Melo already missed multiple games earlier this season because of the same type of groin injury.
If the Knicks can get healthy and play on a less-streaky basis, the division is within reach, something they more or less need to claim. Their current playoff standing makes them the lowest seed, and gives them a very difficult path to the NBA finals. A division title would give the Knicks the number four seed, which would afford the opportunity to avoid Chicago and Miami for at least one playoff round.  If their latest success under Mike Woodson is any indication of things to come, this team might well be the one the city's been waiting for.