Row Your Way Into Your Date's Heart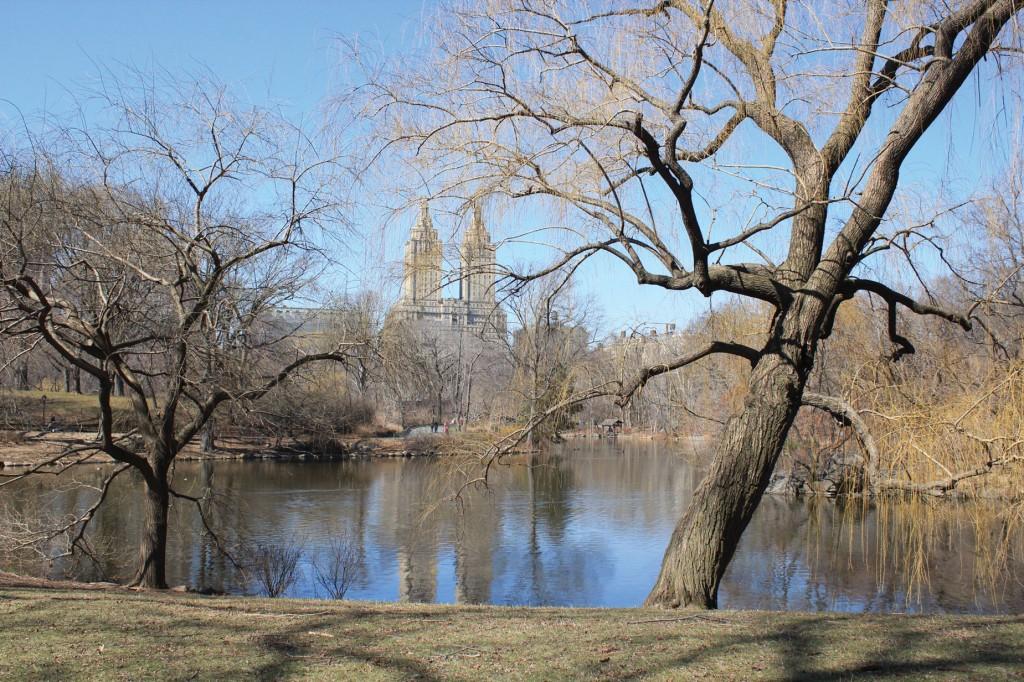 Need a good back workout? Or just looking for a fun way to spend an afternoon with friends or a date? In preparation for spring, try boat rowing in Central Park!
It's a romantic opportunity for couples, dates or anyone in an undefined relationship, to leave the artificial city of skyscrapers and enter into a natural world of old trees. Take a paddle each and try to row in sync with each other or you may end up rowing in circles. Instead, you could give both paddles to your date and leave him or her to do all work while you sit back, enjoy the cool breeze and hear the faint splashes of water. Or you may just feel them on your face since your date is doing all the work and you're just lounging around. Since the boat allows a capacity of four persons, why not go for a double date?
It's also a fun opportunity for friends. Create two teams and challenge each other to a race around the lake; the losers have to pay for lunch. Take a few candid shots of an epic win or fail in paddling, or capture the scenery that surrounds the lake. Trees, much smaller than the tall buildings, obstruct the view of these tall buildings, offering a view of green and blue, Mother Nature and the clear blue sky. That is, of course, if you go on a clear sunny day.
In addition to these romantic and fun opportunities, boat rowing offers a great back muscle workout. You get to have a great time with your date or friends, enjoy the scenery of Central Park and burn some calories rowing. Rowing with a moderate effort for one hour can burn up to 500 calories. Sit with the tip of the boat behind you as it will make the boat's movement flow with the waters and not against it. Grasp both paddles with arms extended and pull them into towards your chest. Lift the paddles and move them away from you so that your arms are extended and repeat. If you plan to paddle with a partner, the same movement applies, but you'll have to row at the same time. Going in circles or twirling around can make you dizzy. Rowing is a simple movement and sounds easy, but since it is an endurance workout for your back muscles, it'll be quite a challenge for first-timers. However will be a great chance to impress your date, or win a free lunch from your friends.
The Boathouse is located in the center of Central Park, just a short stroll from Fifth Avenue and 72nd Street. There are 100 rowboat and 3 kayaks, so plenty to go around. Rowboat rentals are open from 10 a.m. until dusk, and only when the weather is permitting, non-rainy days. Cash is the only acceptable form of payment. There is a $20 deposit and the first hour is $12. Afterwards, every fifteen minutes is $2.50 and only four persons are allowed in one boat. The Boathouse does provide life jackets, so any non-swimmer can join in without worry. Lastly, bring a few snacks or something to drink as you'll most likely spend the hour on water. And make sure you use the restroom before you start rowing!
For more information, visit The Central Park Boat House.