Manpower vs. Horsepower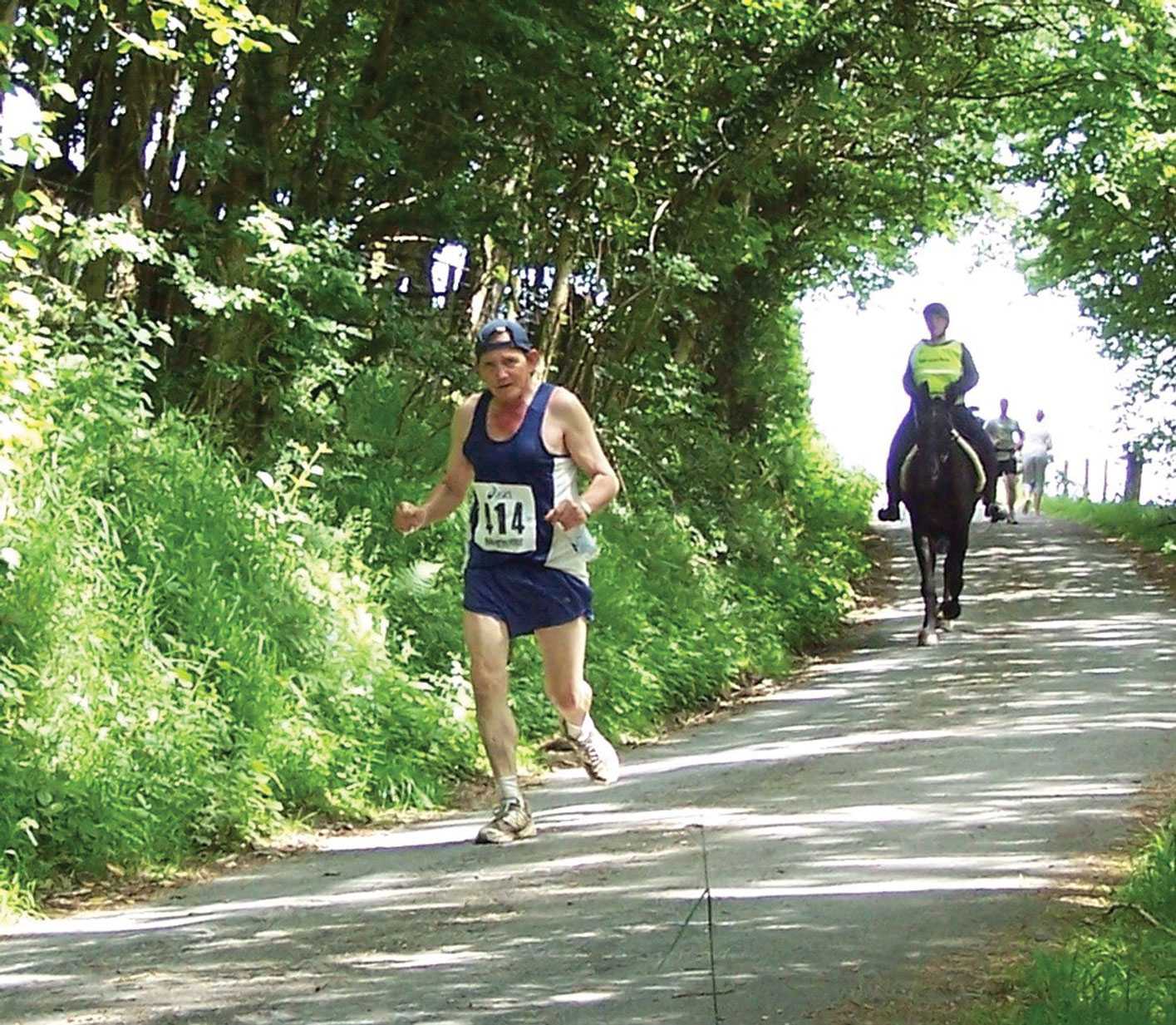 For ages there have been many questions that have plagued mankind over many centuries. Why are we here? Is there any meaning to life? But in the Welsh town of Llanwrtyd Wells, the burning question remains: Who will win, the man or beast (or in this case horse)?
Set in the middle of Wales, the Man Versus Horse marathon is one of the weirdest sports out there that hopes to answer the question of whether man or horse has better stamina.
Maria Markoulis, Fordham College at Lincoln Center (FCLC) '12, said, "I think that it's a little bit silly that they would do this in the first place. Everything is measured in horsepower; cars are measured in horsepower. I don't why they would want to race against a horse. I wonder what came across them when they decided to do this."
In this annual 22-mile race, runners compete against riders on horseback. Founded in the 1980's, the sport was a result of a conversation overhead by local landlord Gordon Green between two men at his pub, the Neuadd Arms. One of the men suggested that over a certain distance across the country, "man was equal to horse." Green decided to end the problem by creating an event, and as a result, the first and only Man Versus Horse event was created.
"I don't think that it evens merits a real competition. Horses have been used for centuries to carry people based on the fact that they have better stamina compared the humans," Charlie Puente, FCLC '12, said. "They have more legs than us so it doesn't make much sense to race against them."
This annual June event has seen its share of historical moments over its 32-year history. In 1981, the first woman, Ann King, competed in the race and in 1985, cyclists were allowed to join the marathon. During the 25th race in 2004, Huw Lobb became the first man to ever beat the horse. He finished in a time of two hours and five minutes; he beat the horse by over two minutes. Being first man to finally beat a horse Lobb, was rewarded with a handsome prize of just over $31,000.
Despite being a very amusing and unique sport to say the least, some students on campus were puzzled by the Welsh sport. "I think that it's really weird and that the horseback riders get an unfair advantage," Chelsea McLaughlin, FCLC '12, said.
Others found the sport unusual but fun. "It sounds very interesting, I've never heard of a sport like that before," Sia Tsolas, FCLC '12, said.
With the Man Versus Horse marathon open to 50 horses and hundreds of local and international runners, some FCLC students are thinking about joining the marathon just across the pond. "If I knew the horse was going to die then maybe I would try it," Puente said.
"Why not, I may lose but I don't mind," David Wall, FCLC '12, said.
But most people were not too keen about going toe to hoof against a horse. "I wouldn't race a horse because I believe that it needs to carry you and not race against you," Tsolas said. "I would never do it because I think I would have a heart attack by running so fast," McLaughlin said.
Some decided to try to competition but only under one condition, "If I got to be the one riding the horse I would join the competition" Markoulis said.
So, if you ever want to test yourself against a horse or have an awesome dream to run alongside some horses, then look no further than the Man Versus Horse competition to satisfy your dream.