Haroon Moghul: "Islam Meets America"
On March 5, the Muslim Students Association (MSA) at Fordham College Lincoln Center (FCLC) welcomed Haroon Moghul to speak at an event titled "Islam Meets America: Working Toward a 21st Century Community." The event was held in the South Lounge and visited by numerous FCLC students. It focused on the role Muslims played in early history leading up to modern America.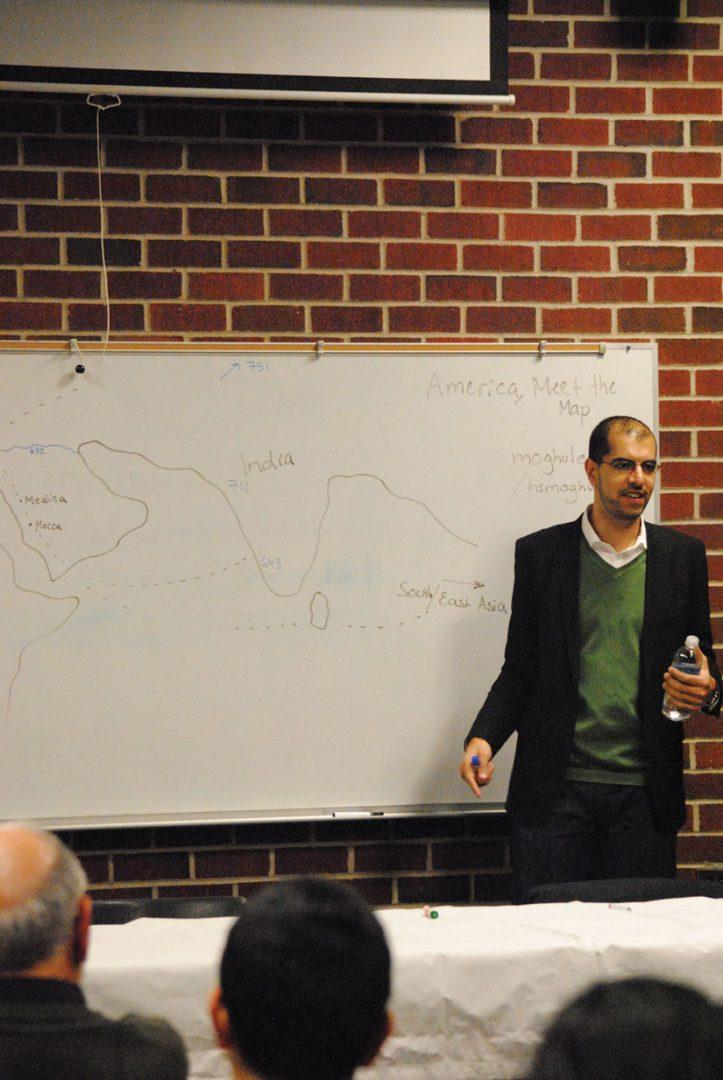 According to The Huffington Post, Moghul graduated from NYU with a B.A. in Philosophy and Middle Eastern Studies. He also has an  M.A. and M.Phil. from Columbia University in Middle East, South Asian and African Studies.
Moghul began his talk by setting the tone of a classroom with the usage of a white board and self-illustrated map of the Middle East and Asia. He covered various points in history, emphasizing the birth of the Muslim prophet Muhammad, the growth of the Muslim empire as well as the different effects Muslim people had on Europe and America.
Moghul honed in on various misconceptions of Islam such as the common belief that Islam is puritanical and lacks individuality. He contends that Muslim people are much more than what the media portrays them to be; they are representatives of both their faith and community.
"Muslims had been present in America during colonial times, however, the largest wave of Muslim people entered America around the 1960's. In fact, the most ethnically diverse Muslim community is in New York City," Moghul said.
Moghul said that Islam is not what the media construes it to be. "Islam has come a long way and the challenges through history leading to the present day only push Muslims to improve their relationship with each other and other people outside the community. As well as that, many Muslims are making the change from careers like doctors and becoming journalists and public speakers to make others more aware of the issue."
Despite the misconceptions construed by the media, FCLC students said that they felt confident that Fordham's community has played a significant role for them.
Mohamed Wahba, FCLC '13, said "At first I didn't think Fordham would be welcoming, but after getting to know the Muslim community, I felt it was accommodating."
Mariam Tenzilla, FCLC '14, said "FCLC does a good job at making us feel welcome. Campus Ministry and Carol Gibney let us use the chapel on numerous occasions."
Other students like Nusrat Jahan, FCLC '13 and president of MSA, said that she felt FCLC as a whole is not the source of acceptance, but instead the feeling is due in part to student clubs like MSA.
"Though Fordham didn't do much about the NYPD surveillance on MSA groups,  the group still holds events like this one and aims to make students feel welcomed here."