Hit the Books! National Reading Day Tips From Fordham Professors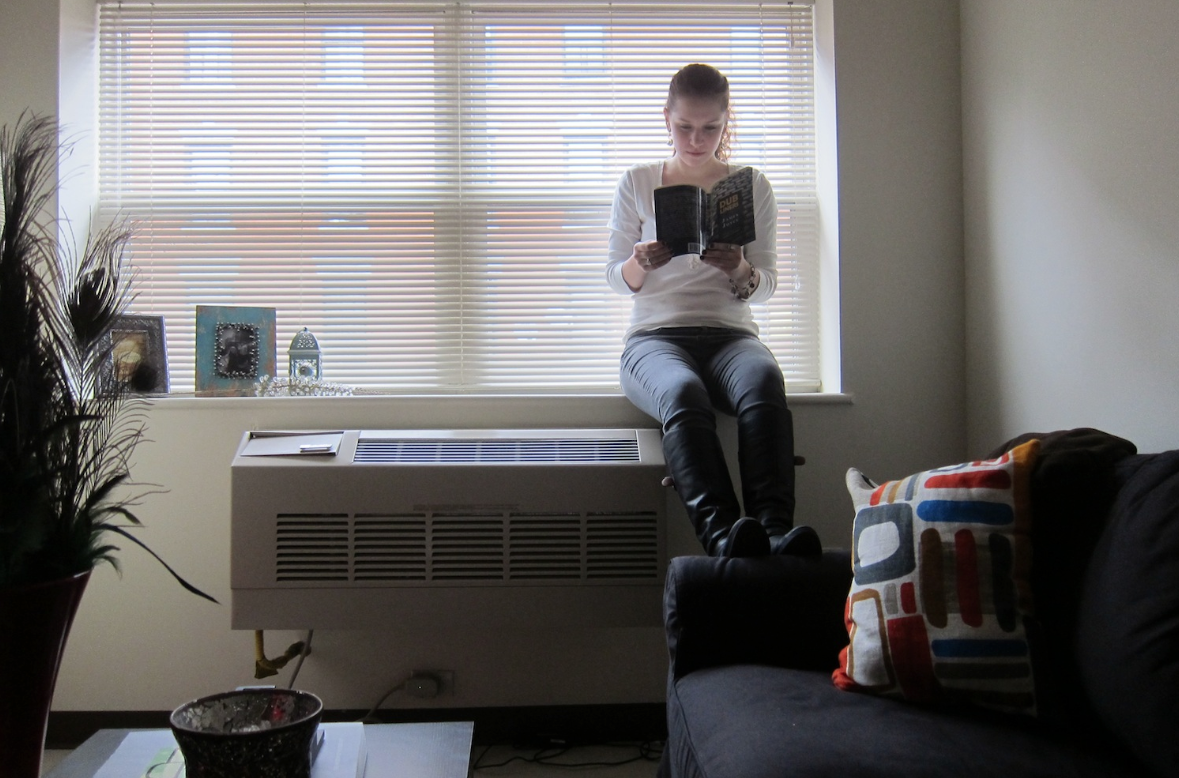 For college students, reading is a daily activity.   But while our textbooks can be captivating, the reading we do for class isn't exactly the kind you would want to curl up with in a coffee shop on a rainy afternoon.  So if you're ready to read a book that doesn't have appendices or practice problems in the back, look no further.  We've asked Fordham English professors for their recommendations on the best lit to pick up from the library, just in time for National Reading Day on March 2.
Professor Stuart Sherman
Recent Read:  "Pulphead" by John Jeremiah Sullivan
Sherman says that Pulphead, a collection of essays published in mid-2011, sticks out as one of his favorite reads of the past year.  The essays included are a collection of magazine-style features on widely varied topics ranging from Michael Jackson to reality TV.  Some of them, Sherman said, are focused on offbeat subcultures like Christian Rock fandom.  To write these, Sullivan immersed himself entirely in the cultures themselves—he even traveled to a Christian Rock Festival with a group of die-hard fans—and by doing so ended up with what Sherman said are incredibly insightful portraits.  "It's amazing, really lovable writing," he said.
All-Time Favorite:  "The Annotated Alice" by Martin Gardener
Sherman read "Alice's Adventures in Wonderland" by Lewis Carroll for the first time at age eight, and fell in love with the puzzle aspect of the book at age 14.  "The Annotated Alice," he said, takes the text of "Alice's Adventures in Wonderland" and "Through the Looking-Glass" and explains the math and word puzzles, cultural references, and other obscurities they include.  Sherman said that he first taught the book as a young man when he was teaching high school, and it has stuck with him since.  "It's just beautiful," he said, "I love it."
Professor Fawzia Mustafa
Mustafa insisted that as a professor who works with literature every day, she doesn't think of books in terms of "favorites" and is hard-pressed to single out one as the one she likes best.  She did, however, suggest that Fordham students read "Nervous Conditions," a Zimbabwean novel by Tsitsi Dangarembga.  Mustafa explained that the novel, published in 1988, is now almost on par with Chinua Achebe's "Things Fall Apart" as one of the African novels that is most often assigned by professors.  The novel is about a young girl named Tambu and her family and their life in Zimbabwe (then Rhodesia) in the 1960s.  Mustafa said that "Nervous Conditions" is especially remarkable for its "smart, sharp, sophisticated" feminism.
Professor Laura Greeney
Recent Read: "Atonement" by Ian McEwan
"Atonement" is most widely known as the romantic and wrenching flick starring Keira Knightley and James McAvoy, but it was originally a novel by Ian McEwan, published in 2001.  Though Greeney enjoyed the film adaptation, she said that the novel itself was even better.
All-Time Favorite: "Wuthering Heights" by Emily Bronte
As a teenager, Greeney loved Emily Bronte's classic,
Wuthering Heights."  Greeney cautioned students against writing the book off as a simple love story; in reality, she says, it offers much more.  "It is a story about the best and worst of human nature, the need to accept our true selves, and the resilience of the human spirit," she said.