Finally It's Cool For Your Parents to Be Your Valentine
How FCLC Students Spent Valentine's Day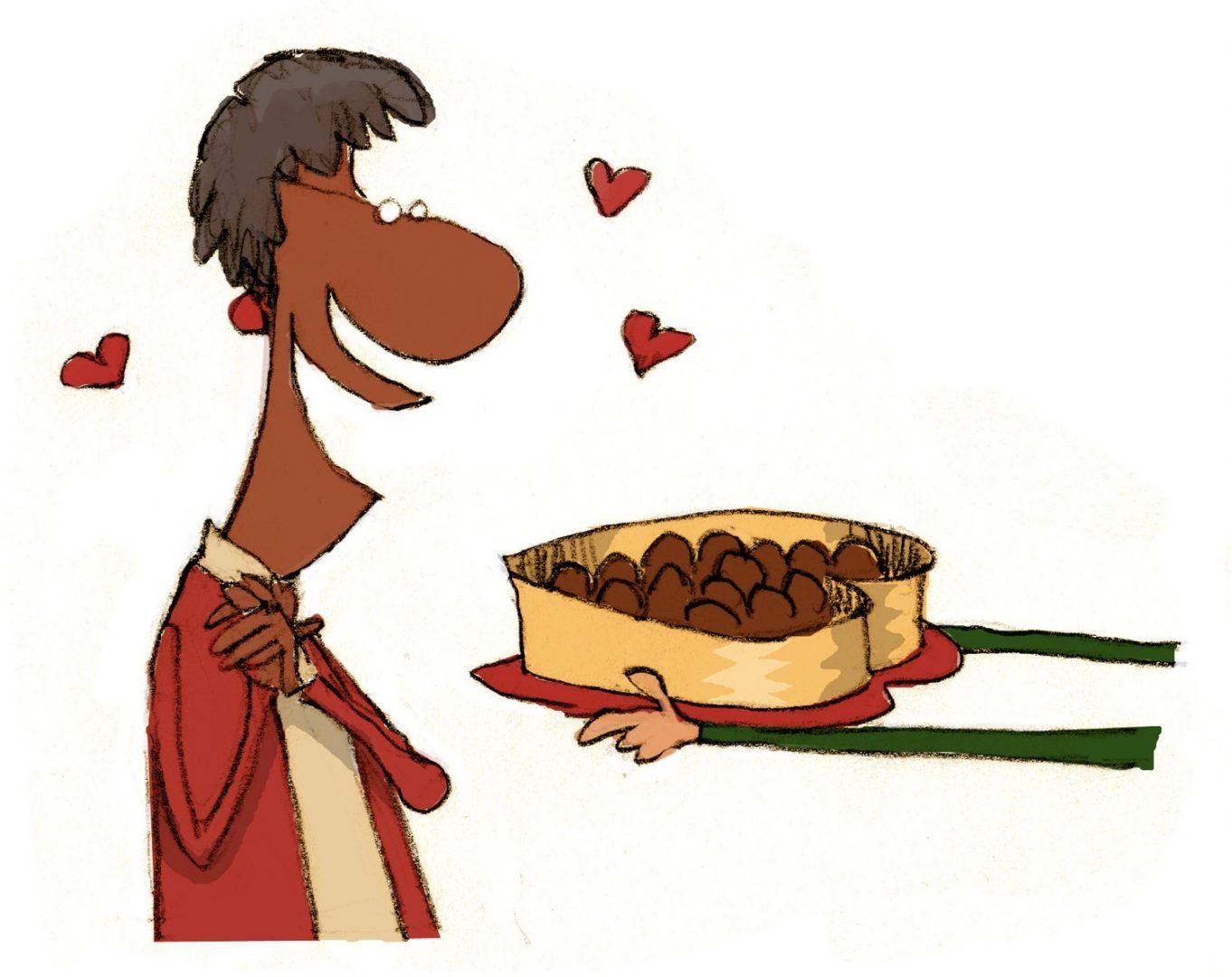 In elementary school, Valentine's Day was an afternoon filled with cupcakes, candy, and heart-shaped cards. In high school, Valentine's Day was a day spent hoping that that special someone would tell you his/her deep inner feelings for you. Now in college, Valentine's Day is an occasion to spend time with family and friends rather than with your significant other, that is, at least, according to the students at Fordham College at Lincoln Center (FCLC).
According to Fordham students who are in relationships, Valentine's Day is not a particularly special holiday for them. Though she is in a relationship, Luciana Taddei, FCLC '12, explained that she and her significant other did not have special plans for Valentine's Day and "don't find it that important." Brittney Owens, GSAS '13, is in a relationship and spent Valentine's Day with her significant other. However, she went on to explain that they made plans to go out only because "of the social construction of the holiday. It's really just a day."
For Taddei, Valentine's Day is more about family than it is relationships. Taddei usually spends February 14th with her mom and dad. "We give each other little presents and write each other nice letters", she explained. Other students also said that they exchanged small boxes of chocolates, cards, or simple I-love-you-have-a-good-day-texts with their parents on Valentine's Day.
When asked if Valentine's Day was different than any other day of the year, Svetlana Siforova,  FCLC '15, stated, "Of course it is! It's Singles' Awareness Day." Though Singles' Awareness Day is usually thought to be a cynical holiday one celebrates by commiserating with other singles, Fordham students appear to be optimistic when it comes to Valentine's Day's alter ego.
Single student, Matthew Ortiz, FCLC '12, said he's going out with friends "specifically because it's Valentine's Day." He went on to explain that, "There's a lot of emphasis on couples doing special things for Valentine's Day, so it's like us countering that in some sort of way." Siforova also stated that she and some friends would be going out to dinner and a movie "because none of us want to sit at home." Taryn Kennedy, FCLC '14, said in past years when she's been single and dateless on Valentine's Day, she would spend February 14th with friends watching Disney movies and eating "lots of chocolate!"
Valentine's Day is generically thought to be a day exclusively for those who are in relationships, but FCLC students prove that Valentine's Day is a much more inclusive holiday. For Fordham students, Valentine's Day is about spending time with friends and family and telling all of the important people in your life those three little words.