Meet Blogger Hannah Richtman of The Fashion Hash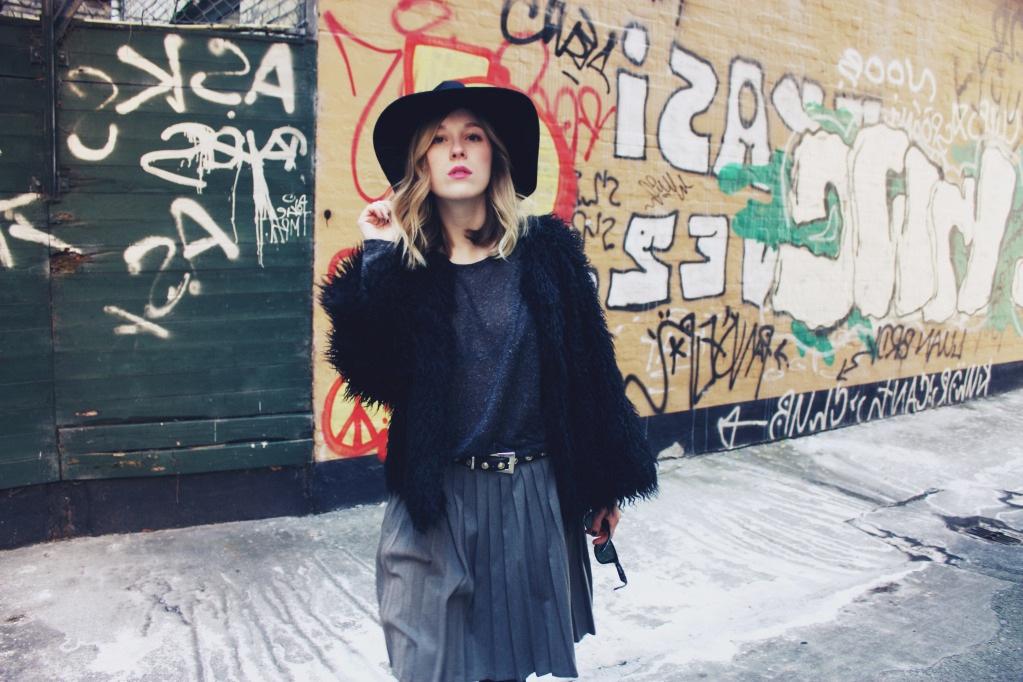 Many say that creativity is dead because of the Internet; others say that it has just been refurnished into a different kind of art — the art of blogging. With people making blogs every day, it's tough for any blog to make a classy, creative and unique name for itself. But that is exactly what Hannah Richtman, Fordham College Lincoln Center (FCLC) '13, has done with her fashion blog, The Fashion Hash. Her fashion blog has paved the way for different opportunities such as being featured in an H&M article or trying out new products and clothes.  Most recently, Richtman was featured on the notable fashion site, whowhatwear.com.
There is a certain spark in Richtman when she talks about fashion, especially when she explains her love of her newly bought boots during her interview with The Observer. While her boots are cute and fashionable, they hold a higher significance for Richtman; they were the first purchase she made with earnings from The Fashion Hash. Through collaborations with sites such as H&M and commissions from products that she sold via her blog, she was able to earn money. Her blog remains untainted with ads, something that Richtman chooses to do so that the Fashion Hash is her own personal brand. Richtman is a junior pursuing a major in communications and media studies and a minor in visual arts at FCLC.
This academic combination fuels the content of her blog by mixing visual aspects with her own journalistic approaches to the fashion industry. The Fashion Hash joins photography (some of Richtman's own), fashion, food and lifestyle. The simplicity of her posts makes it easy for readers to enjoy current stylish trends. "Classes [at Fordham] have helped me a lot in working with my blog and maintaining it," Richtman said. "I've taken a lot of visual art classes that have really helped me because photography is the main part of my blog. I think that having good visuals is what keeps people coming back."
Richtman also uses the skills from her communications and media studies major by having a segment on her blog entitled "Hash of the Month."
Richtman explained, "Every month I try to do something that I call 'Hash of the Month,' where I find someone who's young and up and coming. [Someone] kind of like me. I like to involve other people in my website." So far, each person she's featured on her blog has been a photographer. One photographer she featured was Katie Mccurdy who shoots photos for the Urban Outfitters catalog. In this way, The Fashion Hash is not only a dose of fashion photos, but it's a source for new information on young hip people in the fashion industry. She also attempts to guide her readers around the best places to shop in New York City. Recently, she was invited by the popular thrift store, Beacon's closet in Brooklyn, to search  their racks before the store opened to the public.
Richtman is originally from Milwaukee, Wis., and planned on going to school for theatre. She realized her love of styling and switched her focus to fashion. The change of heart led her to Fordham and New York City. New York City, the biggest fashion capital of the world, has helped Richtman discover her own personal style that led to The Fashion Hash. "Being in the city and feeling this pace and the energy, it makes you want to get dressed and want to look good. When you walk out of your house, you want to have that kind of confidence. I originally created the blog just for an outlet to express my personal style and write freely and then it started getting a readership and evolved from there. It's now more of my style, my life, what inspires me, interior design and collaborations with different brands," Richtman said.
The success of her blog is deserved, as it seems that Richtman is always looking for an excuse to expand her style and encourage others to do the same. The blogging lifestyle has become an actual career option these days and Richtman hopes to explore more of it. "When I first started my blog, I never thought of it as a career. I've started blogging and styling professionally and it's been wonderful. I hope I can keep the Fashion Hash running and keep meeting new people and going to new places," Richtman said. Richtman is currently studying abroad in Sweden where she continues to blog on The Fashion Hash.