State of the Star: Britney Spears
Can Britney's Acclaimed New Album Save Her From Becoming Another Pop Casualty?
Published: November 15, 2007
On "Piece of Me," the second track off of Britney Spears' new album "Blackout," Spears sings about all the negative attention she gets from the press, "I'm 'Miss Bad Media Karma' / Another day, another drama." Some of the most recent headlines must give Spears a bit of relief, considering that the current word spreading about "Blackout" is actually decent.
Not only is Spears' fifth album being embraced by the public, with it having been the top-selling album on iTunes and the runner-up on the Billboard 200 during its debut week, but critics are showing the love too. "Rolling Stone" magazine gave the record three and a half out of five stars, making it her best reviewed project since "Oops!…I Did it Again," which came out in 2000. It was graded a B+ by "Entertainment Weekly" magazine, and the reviewer said that the album "may just put this once-celebrated pop star back on top."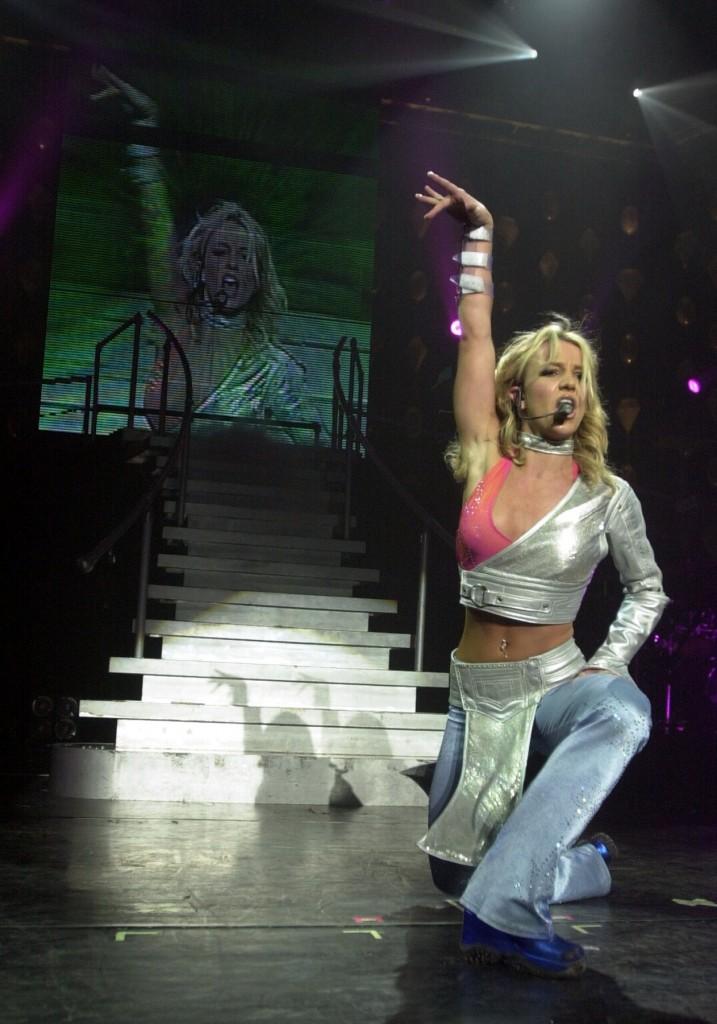 Kristin Schrumpf, FCLC '10, was a huge Spears fan in the early days of the singer's career and was about to give up on her after her MTV VMAs 2007 performance, but she decided to give "Blackout" a shot. "I thought I was going to be really disappointed by it, but I was surprisingly pleased with it. It's a typical Britney CD. Fun beats, girly, fun to sing to while getting ready to go out," Schrumpf said. However, she doesn't like how computerized all the songs sound, or the fact that, unlike for Spears' previous albums, she didn't write any songs by herself on "Blackout."
"I'm a Britney fan, and despite everything that's going on in her personal life, I'm still a fan of her music," stated Chi Wai Tsui, FCLC '08. She made a point to say that even though "Blackout" is not a great album, she likes it, and "there are some hit songs which I'm listening to repeatedly on my iPod."
Recently in pop culture, a single album has saved a downward spiraling career, such as Mariah Carey's "The Emancipation of Mimi." Pre-"Emancipation" Carey had a public breakdown herself. It started with odd long-winded messages to her fans left on her Web site and a striptease on MTV's "T.R.L." in July of 2001. Then she checked herself into a hospital for exhaustion for a couple of weeks. And she dropped several career bombs in the forms of her critically-panned, semi-autobiographical film "Glitter," the accompanying soundtrack album and her 2002 follow-up CD, "Charmbracelet."
After taking a brief break from the limelight, she returned powerfully, with "Emancipation" selling 404,000 copies the first week in April of 2005, making it the No. 1 album in the U.S. for that week, and it went on to be the highest selling album of 2005, going more than five-times platinum. The album and singles earned ten Grammy Award nominations and won three of them. It was as if all of her mistakes were forgotten because the public was just relieved that the diva we all came to know and love was back. Carey's example shows hope for Spears' future.
As a Britney Spears fan, Katie Lenahan, FCLC '09, hopes her comeback is successful but doesn't believe "Blackout" will do the trick. "I'm not sure if this album will have as great an impact as she would have hoped, due to the media's relentless attacks on her personal life and the constant negative press she has been getting in recent years," Lenahan said.
Kiki Stewart, FCLC '10, thinks differently from Lenahan. "In my opinion, her album stands out because she addresses the issues in her life. It's not just random dance songs," Stewart said. She likes the personal aspect of the album and how it is "a response to everyone's obsession with the headline-making events in her life."
Spears has the album, but now she should learn from Carey and work on getting the rest of her life straight. Carey learned to keep her private life out of the tabloids and got the attention back on her music. With all the scrutiny on Spears' personal issues, it has become easy to forget that in less than ten years as a solo artist, she has sold 83 million albums world-wide and is the eighth best-selling female artist in American music history. So perhaps when Spears' baby battles are over, America will be ready to move on along with her.
Stewart recommends that Spears take advantage of the good press she's been getting for "Blackout," because "a well-reviewed album alone will not repaint her image in the eyes of the world. She needs to start anew, and this album could serve as her first stepping stone out of the hole she has dug."
Schrumpf and Tsui have a list of things Spears has to take care of before she can take back the throne as the princess of pop, including getting back in shape, cleaning up her behavior, being a good mother, staying away from the paparazzi, working on her dance moves, promoting her album, touring and most importantly, according to Tsui, "return[ing] to planet earth." Schrumpf is afraid that the way Spears is headed and said that if she doesn't get healthy soon, then "I will pass a newspaper stand on the street that says, 'BRITNEY SPEARS DIES' on the cover."
Another Spears fan, Daniel Rolón, FCLC '08, alternatively advises the songstress, "To get back on top, I think she would need a celebrity hook-up with someone very unexpected. Or she could run for public office."