Where Are They Now?: Seinfeld Edition
A Look at the Show's Famous Cast and Its Infamous Curse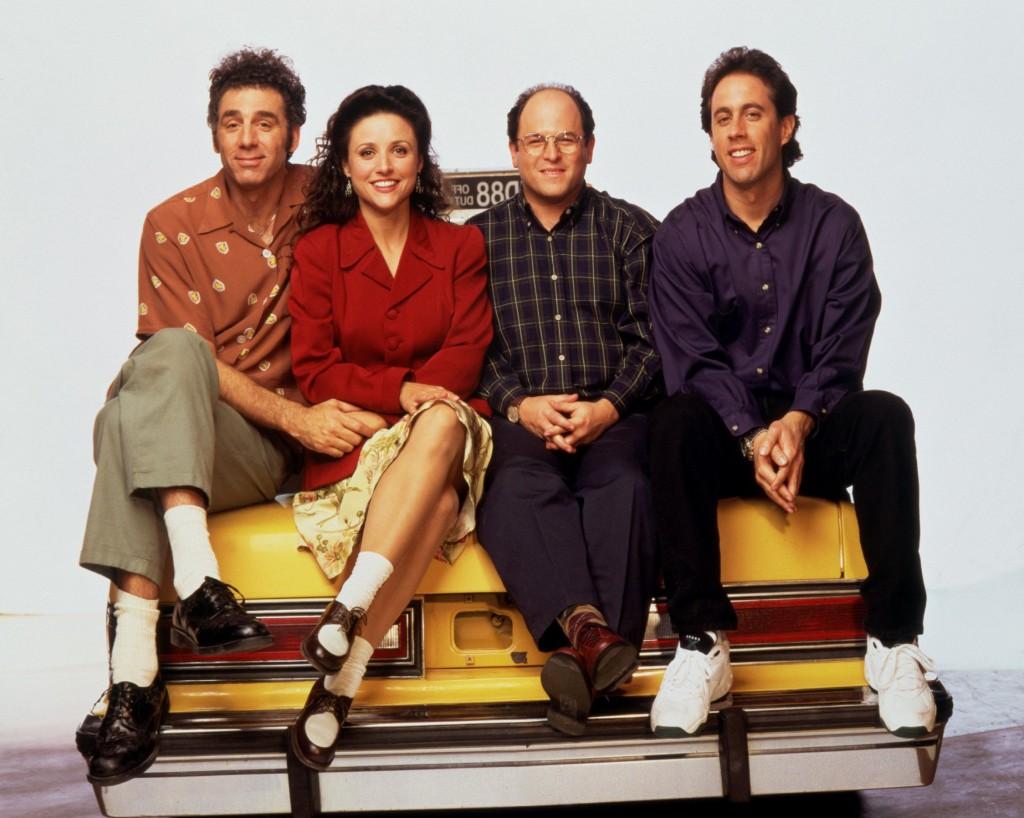 Published: November 15, 2007
It has been nine years since the "Seinfeld" gang was sentenced to one year in prison for standing by as a fat man was robbed. The series finale, as well as the rest of the ninth and final season of "Seinfeld," was released on DVD on Nov. 6. Here's a recap of what the cast has been up to since the end of the Emmy award-winning sitcom about nothing.
Jerry Seinfeld: Jerry Seinfeld
After "Seinfeld" went off the air, Jerry Seinfeld has stayed more or less out of the spotlight, with a few appearances as the host of "Saturday Night Live" and bit parts in films like "The Thing About my Folks" and "Hindsight is 20/20." In 2002, he produced "Comedian," a documentary juxtaposing Seinfeld's comedy career with that of an upcoming young comedian named Greg Geraldo. His most recent endeavor is the lead voiceover in the animated feature "Bee Movie," in which he stars as Barry B. Benson, a bumblebee who has just graduated from college and is beginning his career as a honey-maker. That is, until he realizes that humans eat honey, prompting him to sue them.
Julia Louis-Dreyfus: Elaine Benes
In the first few post-"Seinfeld" years, Julia Louis-Dreyfus lent her voice to a 1999 made-for-TV version of "Animal Farm" as Mollie (remember, the aristocratic horse?). Her next attempt at a sitcom role was "Watching Ellie," in which she starred as Eleanor "Ellie" Riggs. The show took place in real time, with a clock located in the lower right-hand corner that painfully counted down the number of tortuous minutes that remained in each episode. Of the 13 episodes that were filmed, only 10 were aired, as the show was cancelled in its first season. "Watching Ellie" was the first casualty of the "Seinfeld" Curse. Her next television appearance was a guest role as a blind lawyer on "Arrested Development," before she landed a role in a much more successful sitcom, "The New Adventures of Old Christine," in which she still stars.
Michael Richards: Cosmo Kramer
Before his racist tirade at the Laugh In comedy club in October 2006, Michael Richards succumbed to the "Seinfeld" Curse with his own failed sitcom, "The Michael Richards Show." His show, in which he starred as Vic Nardozza, a clumsy private eye with a knack for further complicating a case before triumphantly recovering it, lasted only eight episodes. More recently, he voiced a character in the animated "Bee Movie" along with his "Seinfeld" costar.
Jason Alexander: George Costanza
After retiring the role of George Costanza, Jason Alexander has appeared as a guest star in numerous other television programs including "Malcolm in the Middle," "Monk" and "Everybody Hates Chris." He has also voiced characters in animated features like "101 Dalmations II" and "Farce of the Penguins." In 2005, he wrote a children's book entitled "Dad, Are You the Tooth Fairy?" His most recent project is a mostly improvised film entitled "The Grand," costarring David Cross, Cheryl Hines of "Curb Your Enthusiasm" and Woody Harrelson, among others.
John O'Hurley: Mr. Peterman
O'Hurley fell into a string of gigs as the host of various game shows after "Seinfeld" ended. He hosted "Family Feud" after the departure of Richard Karn of "Home Improvement" fame. O'Hurley also played host on "To Tell the Truth," "Pyramid" and "Pet Star." His love of pets led him to become the host of the National Dog Show. He has also written two books about life lessons learned from dogs, entitled "It's Okay to Miss the Bed on the First Jump" and "Before Your Dog Can Eat Your Homework, First You Have to Do It." Between hosting game shows and canine interests, O'Hurley was crowned the 2005 "Dancing With the Stars: Dance-off" champion along with his his partner Charlotte Jorgenson.
Len Lesser: Uncle Leo
Before "Seinfeld," Len Lesser had appeared in over 100 different roles, but his role as grumpy Uncle Leo had made him the most famous. After "Seinfeld" ended, Len Lesser continued to appear in guest roles in many television shows, including "Tracey Takes On," "Sabrina the Teenage Witch" and "ER." He also landed a recurring role on "Everybody Loves Raymond."
Larry Thomas: The Soup Nazi
Larry Thomas embodied one of the most famous cameo roles throughout sitcom history as The Soup Nazi. Since then, he has appeared in various films and television programs with such prestigious roles (kidding) as Saddam Hussein #3 in "Arrested Development" and Osama Bin Laden in a German film entitled "Postal." It turns out being wildly famous for one sitcom episode doesn't guarantee future acting success—go figure.
Larry David: Producer
One of the few with a hand in the existence of "Seinfeld" who was able to escape the "Seinfeld" Curse turns out to be one of its creators. Larry David's next show after "Seinfeld," "Curb Your Enthusiasm," has been a huge hit, as it continues in its sixth season on HBO.  Rather than representing himself through another character as he did with George in "Seinfeld," with "Curb," David is able to play out all of his neuroses as himself.