New Lincoln Center Library Building Plans Progress Quickly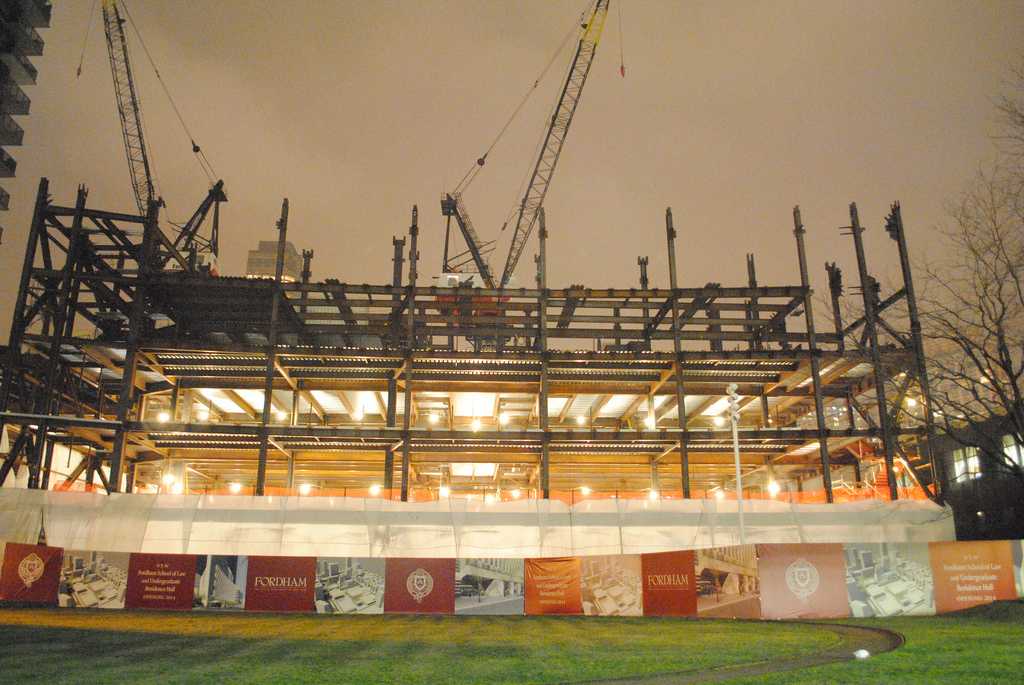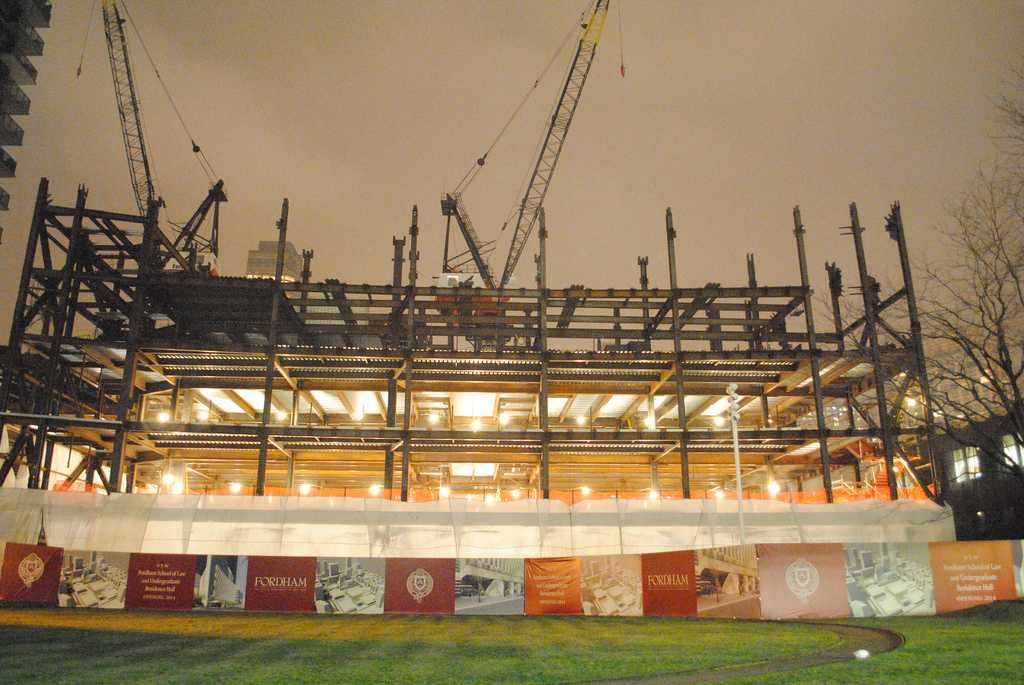 Fordham's plans to rebuild the Leo T. Kissam Memorial Library in the law school have reached new heights. The architectural firm Kevin Hom PC has recently been contracted to design the new library for all students at the Lincoln Center campus  to be located in the current law school. In addition, Robert S. Allen, head of access services of Quinn Library, has now formed a committee of library staff members and fellow colleagues to formulate ideas on what will be featured in the design.
"It's [about] adapting space that makes sense in running a library…The entire library needs to be analyzed in how it serves students and faculty patrons so that it all makes sense in trafficking each surface area," Allen said.
Currently holding seven members, the committee has done walk-throughs of the library and will be drafting a "wish list" of features such as group study rooms and elevators to facilitate moving books. Allen has plans of expanding the committee's membership.
After the new library in the current law school building is redesigned, it will be used by undergraduate and graduate Fordham students. Built in 1961, the layout of law library must be changed for it to adhere to fit the modern building codes. The double height book shelves that now sit in the library are unfit to serve disabled students and violate standards of the American Disabilities Act.
Once that is rebuilt, materials within Quinn Library will be transferred over. A portion of Quinn will eventually be used by the law school to house its less used books.  It is undecided how the remainder of Quinn's space will be used. School officials are also not sure how areas within the current law school building aside from the library will be reorganized. However, Brian Byrne, vice president for Lincoln Center, stated that the aim is to maximize the space already within the building.
In another part of the construction on campus, builders are now erecting steel beams for the seventh floor for the new building that will house the new law school and student dormitories along 61st Street. Fordham also plans to begin turning the parking lot that currently sits on Columbus Avenue into a park within the next 12-18 months. Byrne said that the building plans are right on time and within the budget but emphasized that there are still many decisions to be made.
"We're still working to interest donors for parts of the building, including naming opportunities," Byrne said.
In past months, some Lincoln Center students found the noise from the new building's construction loud and disruptive.
"I still hear the construction from my apartment in McMahon," Matthew Ortiz, FCLC '12, said. "And now that the structure is getting taller, it's beginning to block my view."
Faisal Alsawwaf, FCLC '12, on the other hand, has not had any problems. "It hasn't bothered me at all; I've hardly noticed it," he said.
"You have great needs for the students—graduate and undergraduate—down here, and that's clearly going to be the priority in redesigning the building…It will make a remarkable difference for student life," Byrne said. "We're very hopeful for that."
"It's a big opportunity for this campus," Allen said.
Byrne said it is possible that Student Affairs may reach out to students to get their feedback on building plans as they become more finalized in the future.
One student expressed her enthusiasm for the changes to come on campus.
"I think it's kind of exciting that we're expanding, especially as a small school in the city," Svetlana Siforova, FCLC '15, said. It'll make the campus and our resources better and will be better than other schools in the area."